Private Naples: Exemplary Palaces, Villas, Gardens & Archeological SitesRegister Now!
October 17–25, 2015
Tour Arranged by Pamela Huntington Darling, Exclusive Cultural Travel Programs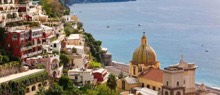 The ancient port city of Naples' rich and compelling history dates back nearly 3,000 years and bears the traces of the early Greeks, Romans, Byzantines and Normans and the later European powers of Spain and France. For decades Naples was one of the great capitals of Europe, reaching its cultural zenith during the reign of King Charles VII, under whose reign Herculaneum and Pompeii were discovered, the palaces of Portici and Capodimonte were built and the Archeological Museum was founded. A UNESCO World Heritage Site, Naples' historic city center is the largest in the world.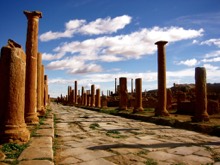 Our exclusive program, organized and conducted by Pamela Huntington Darling, will offer an intimate group of discerning travelers privileged access to sites of unparalleled historic importance and incomparable beauty in Naples, Ravello, Positano, the Phlegraean Fields, Pompeii, and Herculaneum—most listed as UNESCO World Heritage Sites.
Guided by our expert lecturers, we will discover admirable private palazzi and villas, monuments and museums to observe masterpieces of architecture, art, interior and garden design, as well as some of the world's foremost archeological sites. We will be received by Italian nobility and esteemed members of the cultural elite for exclusive visits, luncheons, receptions and dinners in their remarkable private residences with marvelous gardens and views of the Bay of Naples.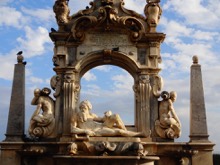 We will reside at the 4-star luxury Hotel Excelsior, located on Via Partenope, on the Bay of Naples, with spectacular views of the Amalfi Coast, equal in elegance to Naples' famous palaces, encapsulating the Old World charm and tradition with modern comfort, and fine, personable service; Via Partenope, 48; 80121 Naples.
Tour Price: $7,500 per person double occupancy in Deluxe Double Sea-View rooms; $8,250 per person single occupancy in Superior Double City-View rooms; $8,500 per person single occupancy in Deluxe Double Sea-View rooms; based on a minimum of 15 participants, maximum 22 participants for this private tour; plus a fully tax-deductible $500 donation to the ICAA's Annual Fund. All Travel Program participants must be active members of the ICAA.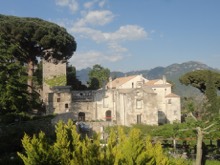 Tour Price Includes: 8 days of private visits and receptions; 8 nights hotel accommodation at the 4-star luxury Hotel Excelsior; 8 breakfasts, 6 lunches, cocktail receptions, and 5 dinners in prestigious private residences; all costs involved in the program, transport to and from events during the tour, all private visits, and expert lecturers.
We recommend arriving a day or two prior to our official program to be rested. Our negotiated hotel rates are offered for early arrival. An additional expert-guided afternoon and evening are proposed on October 16th (at cost: 150€ per person), including: the Farnese Collections, National Museum of Capodimonte, with masterpieces including works by Botticelli, Raphael and Titian; refreshments at the Belle Époque Caffè Gambrinus, the oldest cafe in Naples, an architectural landmark; and dinner at the Transatlantico restaurant, on the quaint pier across from our hotel.
To assure availability, please reserve before May 15th. For more information and to reserve: Please email Pamela Huntington Darling: pdarling@exclusiveculturaltours.com or call (Paris, France): Tel. +33 1 45 67 62 81.
Please note a fully tax-deductible donation of $500 per person is required to participate in this Travel Program. Click here to make your donation online now.