Architecture & Design in Film
In a 2016 interview with Paste Magazine, acclaimed film director James Ivory of Merchant Ivory Productions explained the influence that architecture has had on the development of his own career. Ivory studied the subject at the University of Oregon School of Architecture and Allied Arts under the advice that the best way to become a film set designer is to "go to architectural school." This education has clearly had a significant effect on Ivory's body of work, with many of his acclaimed films seamlessly weaving stunning architecture into their scenes, including The Remains of the Day, A Room with a View, and Maurice, one of my own favorites. The ICAA was exceedingly proud to be able to name James as the recipient of the 2015 Arthur Ross Award in Fine Art, with his body of work communicating that the architectural setting of a film is just as important as its story.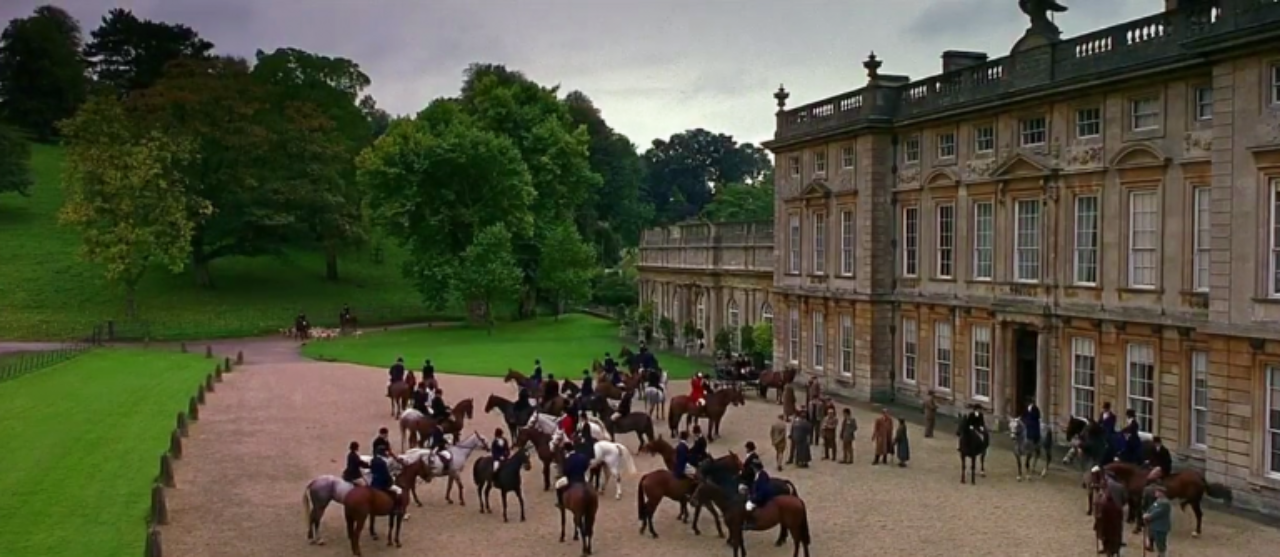 James Ivory is a personal hero of mine, and his attention to architectural detail reminds me of the many other great examples of architecture in film from both past and present. For instance, one of my favorite films featuring magnificent architecture is 2016's Love & Friendship based on Jane Austen's novel Lady Susan, which happened to have been filmed at one of my favorite estates, Russborough House in Ireland. Some other examples of exceptional use of architecture in film that stand out to me include Barry Lyndon, Gosford Park, and The Duchess.
Love and Friendship (2016)
Skillful incorporation of architecture in film serves to provide much more than historical context and a beautiful setting – it acts as a source of inspiration. This was made evident by what I learned from a number of members of the ICAA community when they were asked to share the examples of architecture and design in film that most influenced them. Their responses were diverse and enlightening, with the selection encompassing beloved classics, childhood favorites, and hidden gems.
Our ICAA members produced a host of examples of how architecture and design in film has instilled a deep appreciation of architecture, influencing the course of their own careers. Kellen Krause, of Historical Concepts, was greatly impacted by the 2008 film In Bruges. Kellen explained, "In Bruges has influenced my career in that it's a story where Bruges, the extant medieval mercantile city, acts as a character to facilitate redemption. The movie articulates the nature of cities in that they exist to support human flourishing." Sarah Magness of Magness Design referred to the iconic 1965 musical, The Sound of Music, as having fostered her interest in pursuing architecture. She wrote, "As a child, this was one of the first movies I can remember that had a strong impact on my desire to study architecture."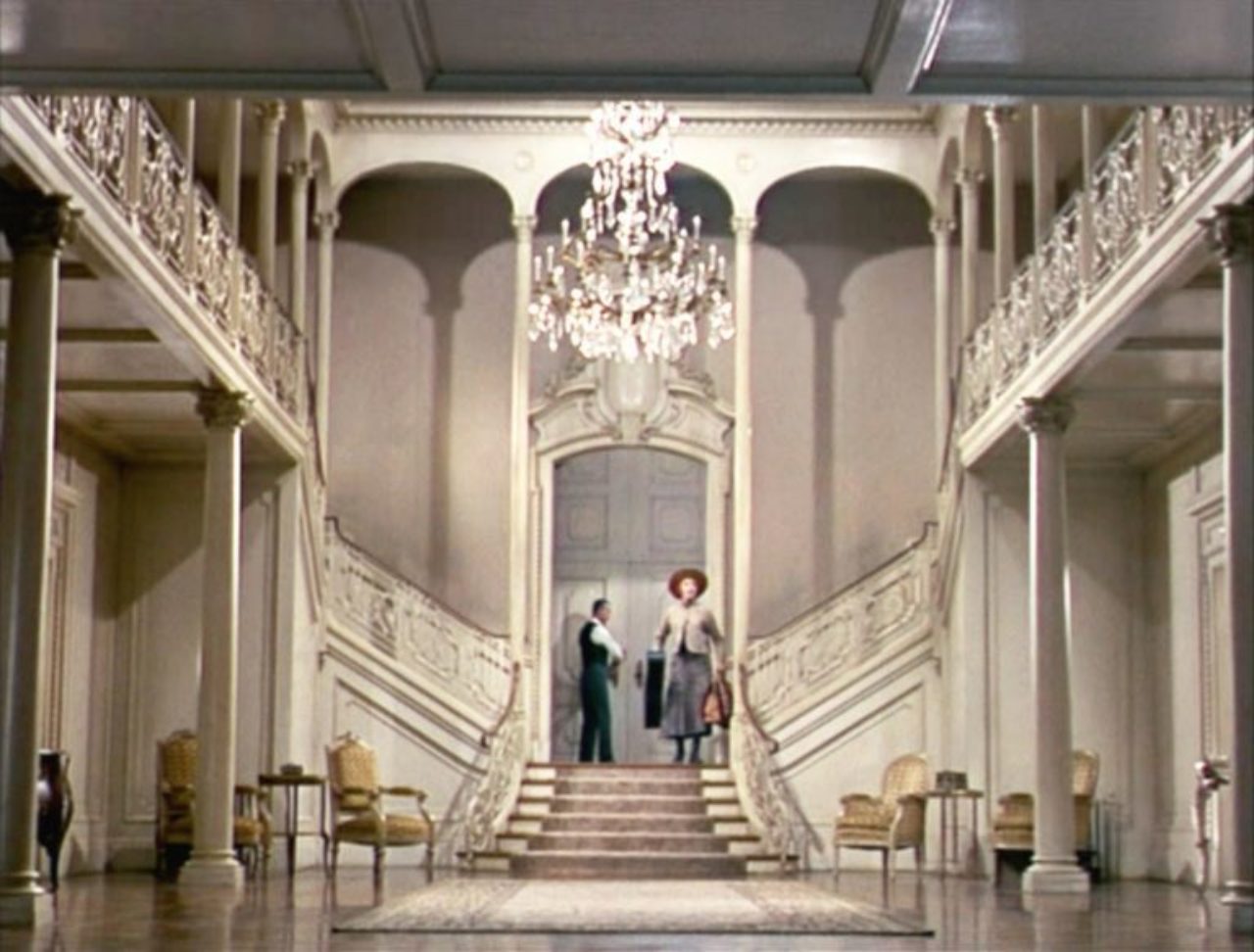 James Ivory has previously referred to the sets of classic MGM films from the late 1930s as great sources of inspiration, including The Wizard of Oz, Marie Antoinette, and Gone with Wind – set at the breathtaking Tara plantation. Similarly, John Murray, Principal of John B. Murray Architect, was impacted by an iconic 1959 MGM film, Ben-Hur. He explained, "When I think back on movies that had a profound influence on me, I am taken back to when I was five years old and saw Ben-Hur, an epic widescreen Technicolor film. I know I was greatly impressed with Charleton Heston! And perhaps MGM's recreation of Roman architecture in the Circus depicted in the chariot race made a strong impression on me."


ICAA Board Member and Partner of Robert A.M. Stern Architects, Gary Brewer, drew attention to the 1978 film Days of Heaven. Gary wrote, "Terrence Malick's epic movie Days of Heaven is an elegiac story told with painterly images and an evocative score juxtaposing the hellish steel town of industrial Chicago against the limitless Texas prairie. This tale of drifters escaping from the city in search of a better rural life follows the tragedy, loss, and separation of its characters with a visually arresting and dream-like style used to illustrate a quintessential American story of reinvention."
Days of Heaven (1978)
Jonathan Hogg of Ferguson & Shamamian Architects also discussed another fantastic example: the 1981 miniseries Brideshead Revisited, an adaptation of the 1945 novel by Evelyn Waugh of the same name. This miniseries is one of my favorites, and used the English estate Castle Howard as the setting of Brideshead. Jonathan refers to one of his favorite quotes from the novel to illustrate the impact that Brideshead's architecture, both in the book and series, had on him: "More even than the work of the great architects, I loved buildings that grew silently with the centuries, catching and keeping the best of each generation…"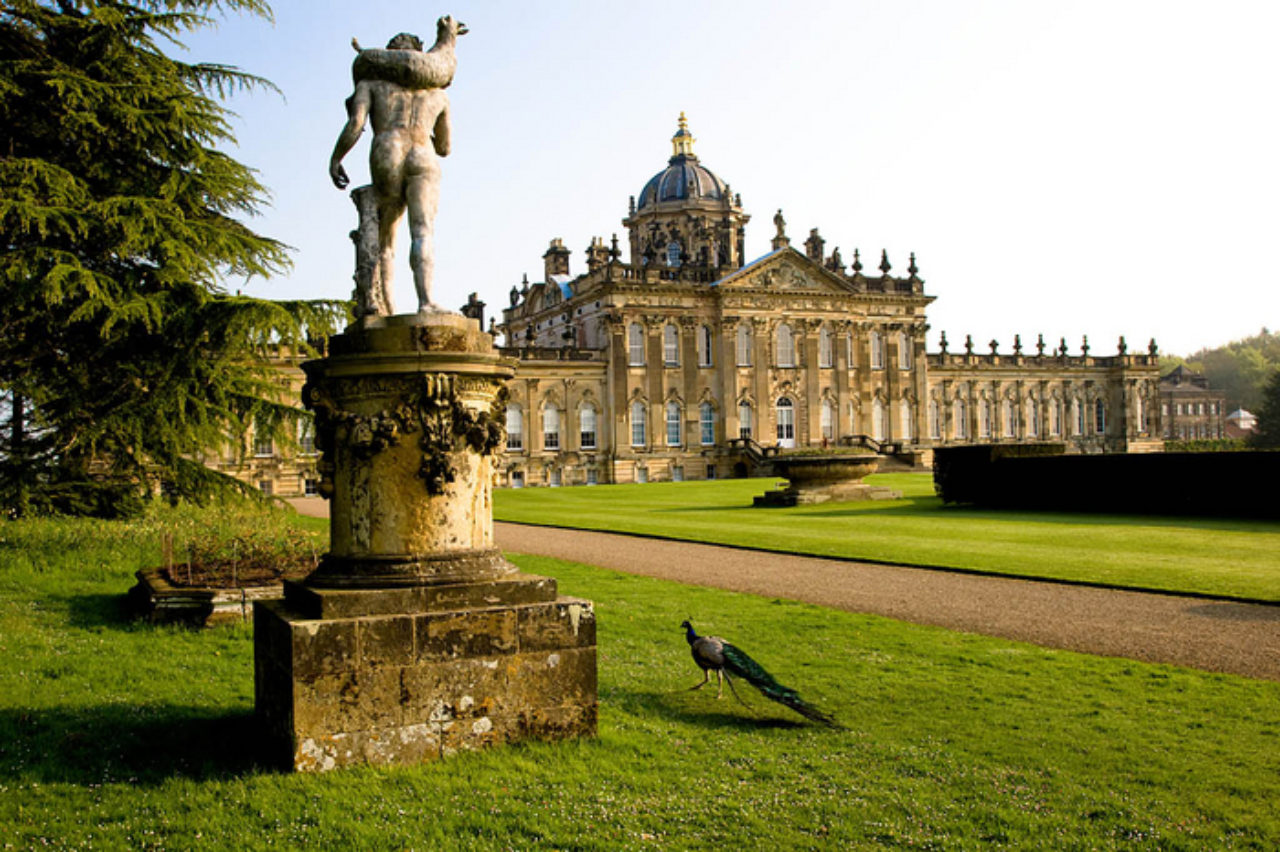 To my delight, Kathryn Herman, Principal of Doyle Herman Design Associates, fittingly acknowledged the significance of landscape in film and television: "While never the main character, landscapes help set the tone and flavor for the story. Some landscapes are grand, intricate or evocative while others are devoid of any intimacy." She elaborated, "I particularly like period movies, especially those set in England. There are many grand gardens that still exist and it is always inspiring to see them used as a backdrop in films and shows – think Downton Abbey!"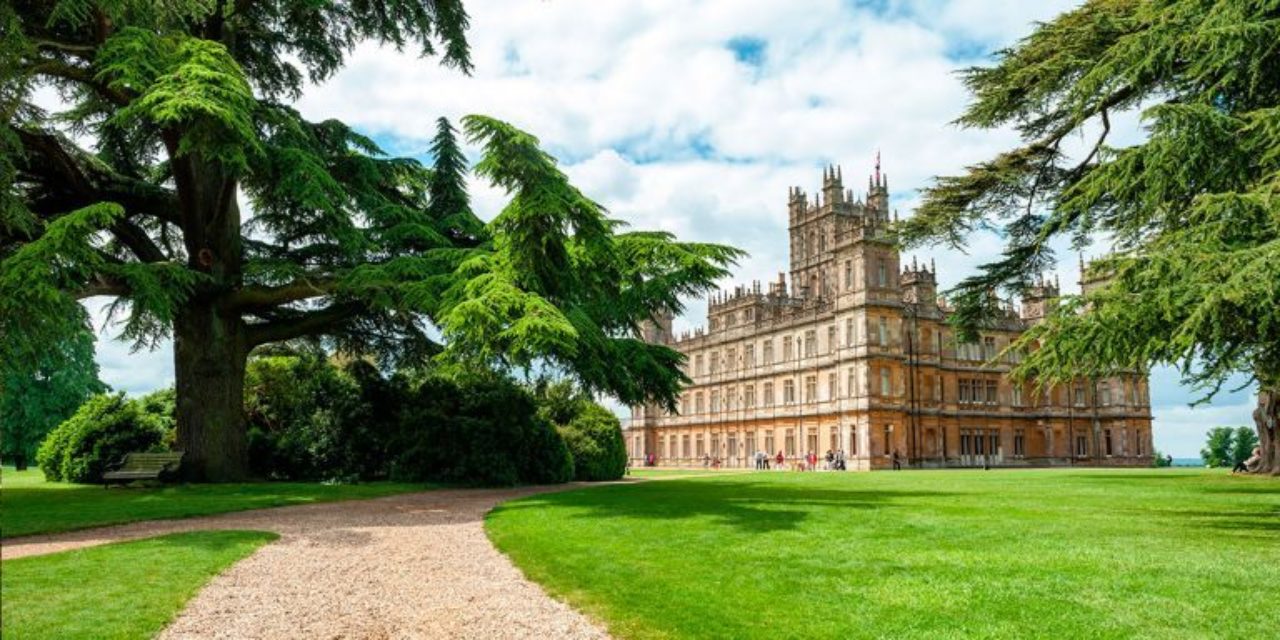 Adrian Taylor of Hyde Park Mouldings referenced a predecessor of Downton Abbey as particularly influential to him, the British series Poirot, which ran from 1989 to 2013. He described that "The show's creators did an amazing job of establishing time and place through the use of elaborately-detailed costumes and sets as well as real, historic locations. Architectural interiors as well as exteriors are featured heavily as backdrops for these mysteries…the series forces one to take pause and consider a wide range of architectural styles and how human drama unfolds within and amongst them."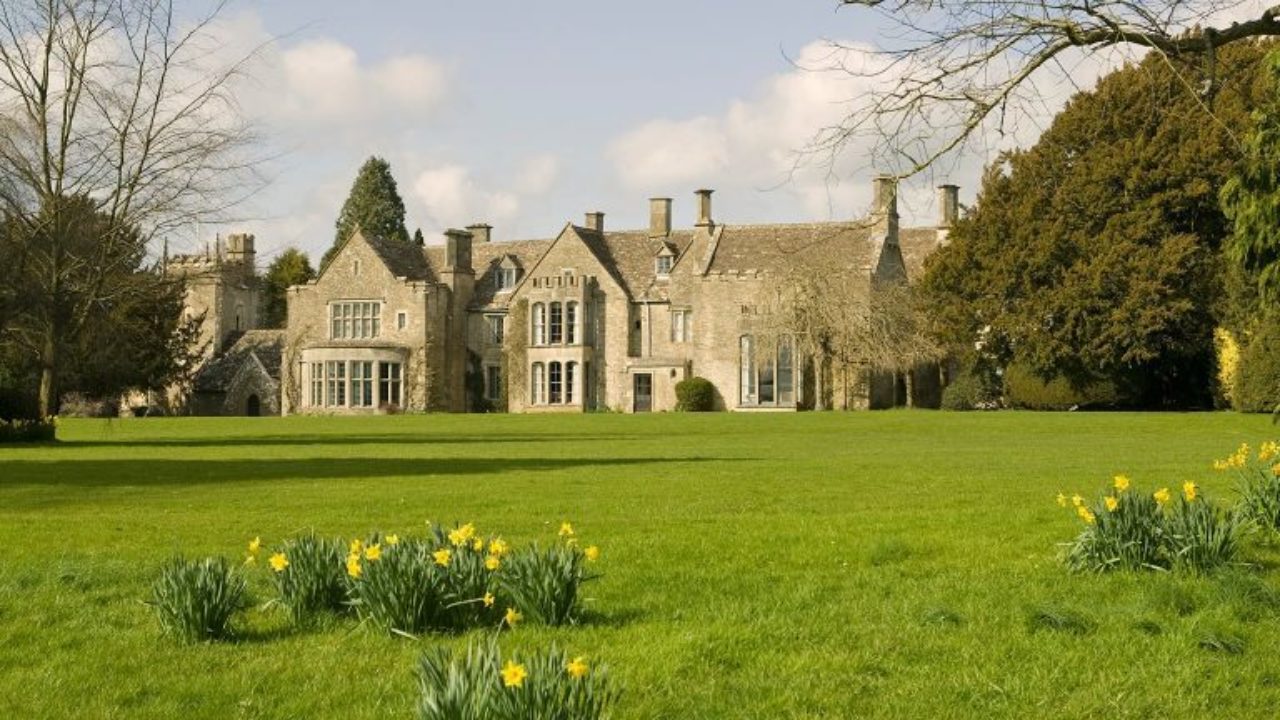 Doug Wright of Douglas C. Wright Architects listed several films that include noteworthy architecture and design, citing the 1996 adaptation of the Shakespeare masterpiece, Hamlet, which used England's exquisite Blenheim Palace as Elsinore Castle. According to Doug, the architecture of the film "is grand, with an incredible intimacy in the detailing, and an inventiveness and quirky classicism that gets inside the minds of the characters." I was also delighted by the mention of the 1964 Disney classic, Mary Poppins, by Doug, who acknowledged that, while the sets are quite obviously fabricated, when viewing the film, "you allow yourself to get swept back into 19th Century London, and you're there – animated characters and all!"
Hamlet (1996)
It was an absolute pleasure to be able to learn more about the films and series that have made profound impressions on members of the ICAA community. The responses received reflect just how influential the settings of movies and television series can be for architects, designers, and allied artists when considering their aspirations and careers. Though I wish I could include all of the outstanding responses received, I have listed below all of the films and television series that were shared, and I encourage you to also share in the comments any of your own examples of great architecture and design in film. My April 2015 blog post, Architecture and Film, also lists even more movies and television shows with inspiring architecture and design.
Gary Brewer, Robert A.M. Stern Architects
Days of Heaven
The Last Picture Show
Badlands
Taxi Driver
Doctor Zhivago
The Graduate
Kathryn Herman, Doyle Herman Design Associates
The Great Gatsby
Atonement
Marie Antoinette
Doctor Zhivago
Barry Lyndon
Out of Africa
The English Patient
The Painted Veil
A Room with a View
The Shining
Edward Scissorhands
Mr. Turner
Downton Abbey

Jonathan Hogg, Ferguson & Shamamian Architects
Brideshead Revisted
Kellen Krause, Historical Concepts
The Mission
Shawshank Redemption
Tomorrow Never Dies
Alias
Breaking Bad
The Flinstones
The Jetsons
Legends of the Hidden Temple
In Bruges
Sarah Magness, Magness Design
House of Cards
Giant
The Crown
La Dolce Vita
Rear Window
Midnight in Paris
Roman Holiday
The Duchess
The Sound of Music
John Murray, John B. Murray Architect
The Architect
A Little Chaos
Victoria (BBC series)
Downton Abbey
Pride and Prejudice
Ben-Hur
Adrian Taylor, Hyde Park Mouldings
Cosmos
A Room with a View
Julieta of the Spirits
Wings of Desire
Being There
The Cook, the Thief, His Wife & Her Lover
Poirot
Doug Wright, Douglas C. Wright Architects
The Leopard
Io Sono Amore
Hamlet
Mary Poppins
Additional Images and Clips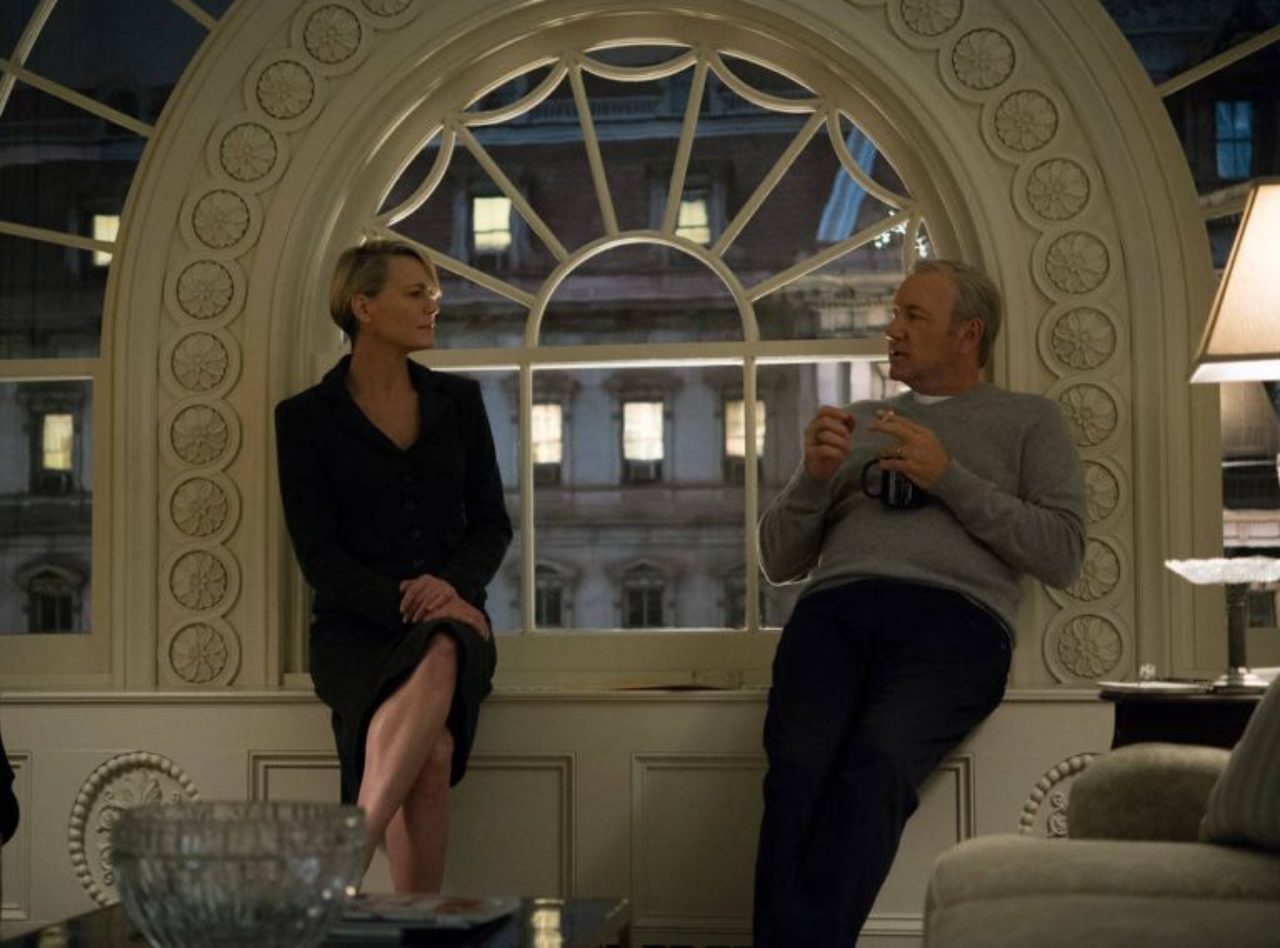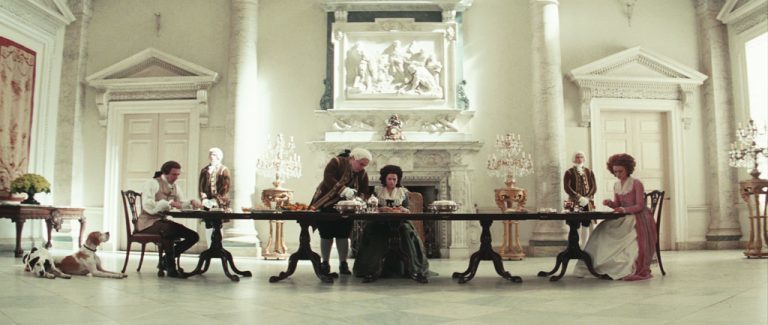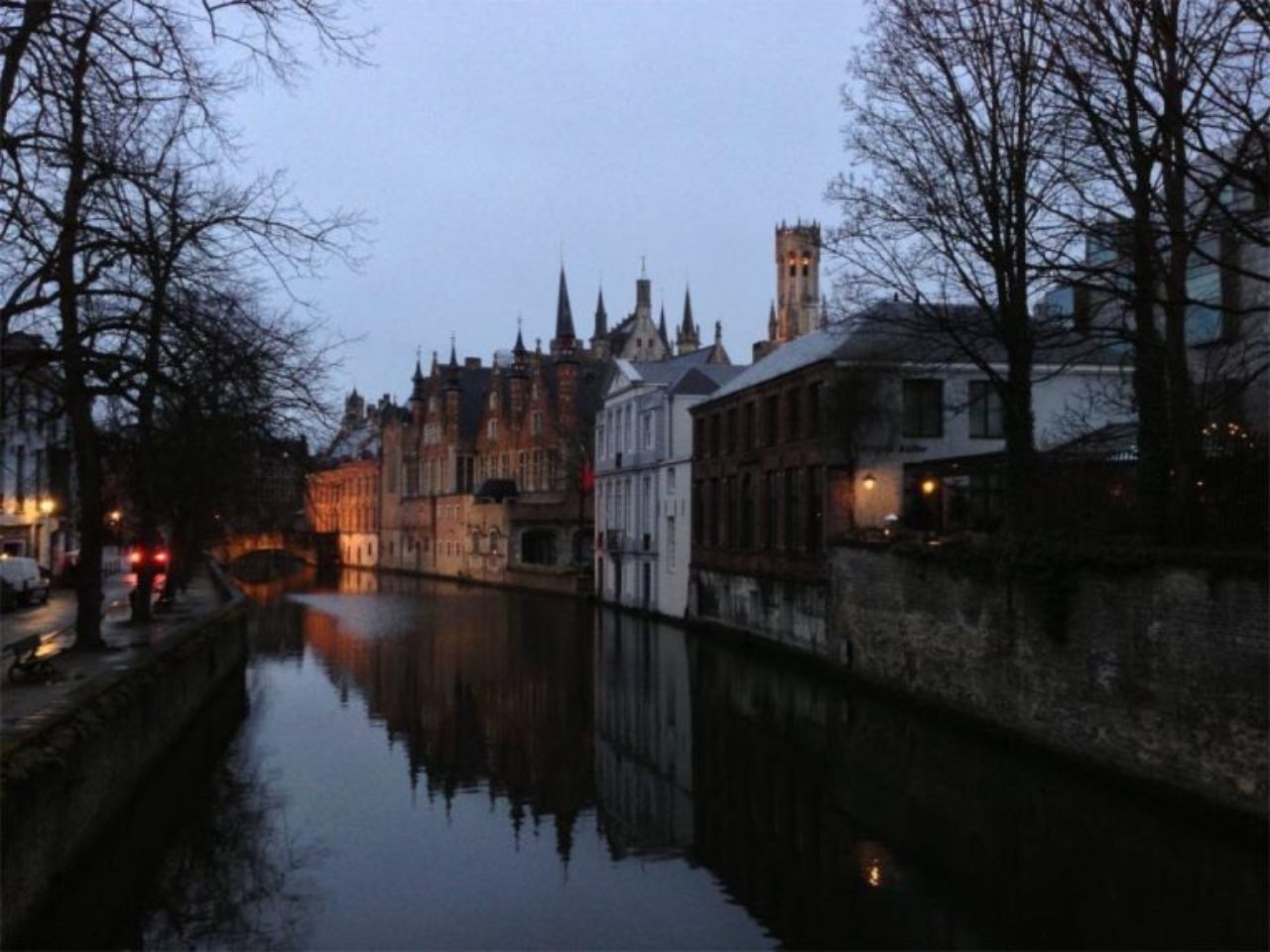 The Leopard (1963)
Mary Poppins (1964)