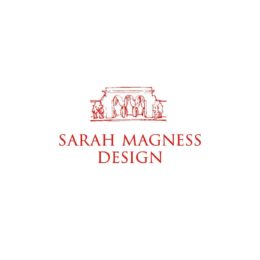 National Office
Sarah Magness Design
Interior Designer
About
Sarah Magness Design is a leading global residential design firm based in New York City. Led by architect and interior designer Sarah Magness, the firm is known for its strong understanding of classical principles and techniques that apply a vast array of international resources to all of its projects. Drawing upon her architectural and landscape background, interior design training, strong project management, extensive resource knowledge and global exposure, Sarah's projects result in innovative and elegant design solutions for all of her clients. 
Founded in 2010, Sarah Magness Design's mission is simple:  Cater to the individual needs of each client with active involvement for the entire design process, from schematics to post-construction. This full-service approach leads to beautiful design experiences that turn houses into homes and reflect the personal aesthetics and dreams of the people that live in them.  Sarah's global awareness and work with a wide variety of markets, dealers, artisans and resources has also influenced her passion for furniture, lighting and rug design.

Sarah has been featured in top outlets such as Architectural Digest and Vogue and has been recognized by House Beautiful as one of the top Next Wave of young American designers. Sarah is also passionately involved with the ICAA's New Heights program which introduces fundamental concepts of building, design and architectural language to young students. 
30 East 33rd Street, 10th Floor
New York, NY, 10016
(917) 239-5136