Lectures, Tours, Events
The Artistic Country House: The Work of Harrie T. LindebergRegister Now!
Wednesday, January 31, 2018; 6:30 P.M. Reception, 7:00 P.M. Lecture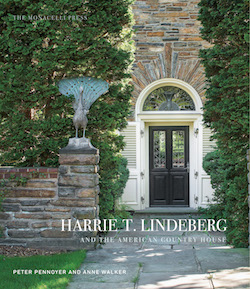 Join architect Peter Pennoyer and architectural historian Anne Walker, authors of Harrie T. Lindeberg and the American Country House, for a look at one of the early twentieth century's most prominent, but largely forgotten, residential architects.
At the turn of the twentieth century, opportunities were limitless and Lindeberg, a first generation American of Swedish descent, rose from humble beginnings to become one of the era's most coveted practitioners. Working first with partner Lewis Colt Albro and then on his own, Lindeberg designed houses in Long Island, New Jersey, Connecticut, and Westchester. With each house, he continued to develop a recognizably personal and artistic style that, while traditional, expertly synthesized its diverse, inspirational sources. As his reputation grew, he was called to Houston, Texas; Lake Forest, Illinois; and Minneapolis, Minnesota, amongst other locales, by such prominent families as the Armours, Pillsburys, and van Beurens. In discussing Lindeberg's signature style, Pennoyer and Walker will share photos of many of these stunning homes, as well as insight into the people who lived there.
Peter Pennoyer founded Peter Pennoyer Architects,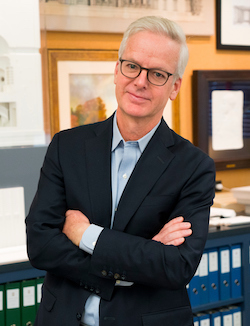 an award-winning firm recognized as a leader in classicism and historic preservation, in 1990. He is a member of Architectural Digest's AD100, a trustee of the Morgan Library & Museum, President of the Whiting Foundation, and co-author, with Anne Walker, of five books on early twentieth-century American architectural practices. He is also the author of A House in the Country, written with his wife, interior decorator Katie Ridder. Peter has served as chairman and board member of the Institute of Classical Architecture & Art, and in 2014 he was elected to the College of Fellows of the American Institute of Architects.
Architectural historian and author Anne Walker holds a master's degree in historic preservation from Columbia University and a bachelor's degree from Middlebury College. In 2000, she joined Peter Pennoyer Architects and has since collaborated with Pennoyer on five books about 20th century American architecture. She is the author of Peter Pennoyer Architects, the co-author of The Ford Plantation Architectural Pattern Book with Donald M. Rattner, The Finest Rooms in America with Thomas Jayne, and Life at the Top: New York's Most Exceptional Apartment Buildings with Kirk Henckels. Walker is an adjunct professor at New York University and has appeared as a commentator in National Geographic's television series "American Mansion."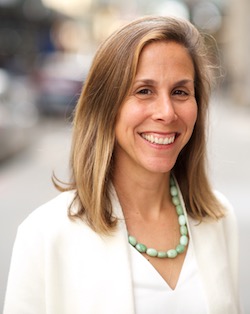 Copies of Harrie T. Lindeberg and the American Country House will be available for purchase after the lecture.
Location: The General Society Library at 20 West 44th Street, First Floor, New York, NY 10036
Continuing Education: 1 AIA LU
Cost/Reservations: Free for ICAA members, $30 General Admission. Reservations are required.
Image Credit: Jay Ackerman and City Headshots