Normandy: Emblematic Private Châteaux, Estates, and Gardens
September 2018
Tour arranged by Exclusive Cultural Tour Programs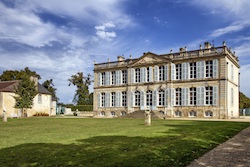 The ICAA is pleased to partner with Exclusive Cultural Tour Programs to present this tour of the châteaux, estates, and gardens of Normandy.
Further details to be announced soon.
For more information and to register, please email Pamela Huntington Darling: pdarling@exclusiveculturaltours.com; or call (Paris, France) Tel. +33 1 45 67 62 81. Website: www.exclusiveculturaltours.com
Please note a fully tax-deductible donation of $500 per person is required to participate in this Travel Program.
Make your required donation here.
Image Credit: Pixabay