Drawing Tours
Christopher H. Browne Paris Drawing Tour & Scholarships
October 7 - 14, 2017
Examining French Classical Architecture through Sketching & Watercolor
THE 2017 CHRISTOPHER H. BROWNE PARIS DRAWING TOUR IS SOLD OUT
For information on our next Drawing Tour or to be put on a wait list in case of a cancellation for this drawing tour, please email education@classicist.org.
The Christopher H. Browne Paris Drawing Tour is based on the successful Christopher H. Browne Rome Drawing Tour. Its purpose is to expand the knowledge of American architects, designers and students in French Classical architecture, interiors and landscape.
To preview the 2017 Christopher H. Browne Paris Drawing Tour itinerary, please click here. (schedule subject to change).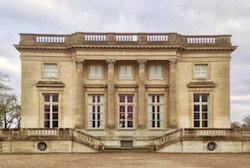 COURSE DESCRIPTION
The week-long program is a sketching and watercolor course for the study of Classical French architecture, interiors and landscapes. Students will develop skills necessary for the illustration of each subject using various media including pencils, ink and watercolor painting. The study of iconic architecture, gardens, and objets d'art throughout the city of Paris and its environs will enable students to experience the principles of Classical design.The tour curriculum includes classes and demonstrations of sketching and watercolor, tours of prominent Classical buildings and visits to institutions which have preserved records of Classical works, ending in a final presentation of student work.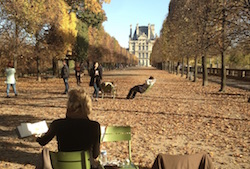 CREDITS
45 AIA LUs
TUITION AND FEES
Tuition for the Christopher H. Browne Paris Drawing Tour is $2,700 ($2,600 for ICAA members). Travel to and from Paris and accommodation for the duration of the course is not included in the cost.
Note: Several places are reserved for scholarship applicants. Should you wish to apply for a scholarship for our next session of the Christopher h. Browne Paris Drawing Tour, please fill in the application form instead of registering online. Please see instructions below for.
SCHOLARSHIPS
The Christopher H. Browne Drawing Tours honor the generosity, leadership, and legacy of the Institute of Classical Architecture & Art's late Trustee, Mr. Christopher H. Browne. The ICAA is pleased to award four scholarships to drawing tour students annually in the name of Mr. Browne, a long-time supporter and champion of classicism. Scholarship recipients will receive the moniker "Christopher H. Browne Scholars."
The Scholarship and registration deadlines have passed.
Please email education@classicist.org for information on our next Christopher H. Browne Paris Drawing Tour's Scholarship opportunities.
The following materials are required for consideration for a scholarship:
• Completed Scholarship Application Form
• A brief letter describing why you are interested in, and how you will benefit from the program
• Examples of your work: suggested 3-4 images submitted as PDFs
• Resumé or Curriculum Vitae
• Letter of Recommendation
Instructors: Kahlil Hamady, Leslie-jon Vickory, Andrew Zega, and Bernd H. Dams
For more information please contact Alexa Marshall, Education Programs Assistant, at amarshall@classicist.org or 212-730-9646 ext 111.