The ICAA Winter Intensive: The Elements of Classical Architecture
Saturday, January 7, 2017 – Saturday, January 14, 2017

PROGRAM DESCRIPTION
Among the ICAA's most impactful and enduring education models is its Intensive Program in Classical Architecture – a seven to ten day course of study that introduces participants to the ICAA's core curriculum through coursework in the classical orders, composition, proportion, drafting, observational drawing, and the literature of classical architecture.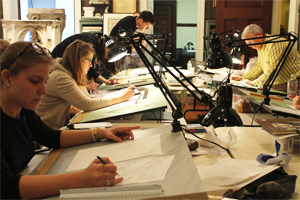 Participants learn how to draw, render, and compose with the classical language to form an understanding of the basic theoretical tenets on which the classical tradition is founded. Instruction is provided by professionals and educators active in the field of classical design. Classroom hours are balanced between studio work, lectures, and guided tours and visits. The Intensive program also satisfies the core course requirements for the ICAA's Certificate in Classical Architecture.
TUITION
ASSISTANCE
Tuition assistance is available for deserving candidates and each application is assessed on a case-by case-basis. If you require tuition assistance, please fill out the scholarship section of the program application and submit a brief cover letter (no more than 500 words) detailing how much you require and the reasons why. The deadline to apply for tuition assistance is Friday, October 30, 2016.
INQUIRIES
Please email education@classicist.org or call (212) 730-9646 with questions.
APPLICATION
Click here to download a application form and registration instructions.


Thank you to our classroom sponsors: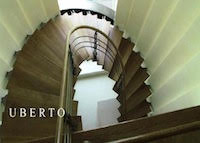 Please refer to our cancellation policy here.