From Formality to Fantasy: Russell Page's Private Gardens in Normandy, with Eric HaskellRegister Now!
Thursday, October 6, 2016; 6:30pm Reception, 7:00pm Lecture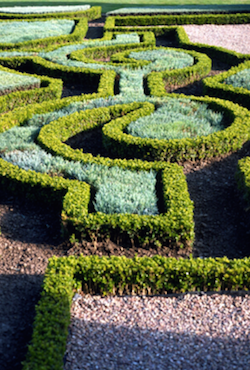 The ICAA is pleased to present, From Formality to Fantasy, with Eric Haskell. Haskell's lecture will explore three private gardens in Normandy designed by the famed English landscape architect Russell Page, who lived in France from 1945 until 1962. His inquiry will frame these gardens within the larger context of Page's career, including some American examples, then demonstrate how these landscapes mix formality with fantasy in often unexpected ways to achieve memorable effects. Through Page's work, he will focus on the diverse currents that have influenced garden making in modern times, transfiguring it into a fine art.
Location: The Library at The General Society of Mechanics and Tradesmen, 20 West 44th Street, New York, NY.
Cost/Reservations: Free for ICAA Members; $30 General Admission.
Presented in association with Archtober, Architecture and Design Month New York City, October 2016.