Lectures, Tours, Events
Breakfast & Books Series with Frank de Biasi
Wednesday, May 31, 2017; 9:00 A.M. Breakfast, 9:30 A.M. Lecture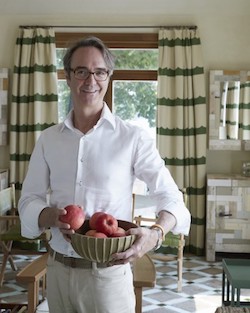 Registration for this event is now closed. If you have any questions, please contact programming@classicist.org.
The Institute of Classical Architecture & Art is pleased to announce the next event in the Breakfast & Books Series, in partnership with Rizzoli Bookstore. Once again, the Rizzoli Bookstore will welcome ICAA members and guests before store hours on Wednesday, May 31st, for a discussion with renowned interior designer Frank de Biasi of Frank de Biasi Interiors, LLC, who will be discussing the book, The Caliph's House: A Year in Casablanca by Tahir Shah.
Frank de Biasi is a versatile stylist with an extensive design history vocabulary. He is not bound to a specific look, as Thursday might find him arranging a shipment of weathered floorboards for a rustic ski home in Colorado, while Friday could be spent on Park Avenue, supervising the application of just-so white paint for a contemporary-minded couple.
An ardent traveler, de Biasi lets his journeys play a starring role in his work. Excursions to Corsica, Paris, Thailand, Cuba and ports beyond serve as inspiration, as well as opportunities to cultivate unique sources. To work with de Biasi is to gain access to a truly global network of artisans, ranging from high-tech custom fabricators in New York to sailmakers in Jakarta. Clients relish the trip through this enchanting world, and appreciate that in de Biasi, they have a steady, good-humored guide who knows the way.
Frank de Biasi's work has been featured in every shelter publication of note, ranging from House Beautiful to Vogue to World of Interiors, The Wall Street Journal, 1st Dibs, Veranda, and Architectural Digest France, Spain and Italy, and his projects have been highlighted in several books as well.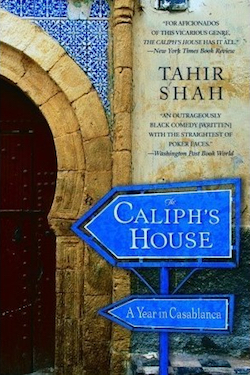 Light refreshments will be available before the presentation, with the opportunity to purchase books afterwards.
Location: The lecture and breakfast will take place at the Rizzoli Bookstore, 1133 Broadway between 25th and 26th Street, New York, NY 10010.
Cost/Reservations: Free for ICAA Members; $30 General Public. Reservations are required.
This lecture is Co-hosted by The Rizzoli Bookstore.