Lectures, Tours, Events
George Stacey and the Creation of American ChicRegister Now!
Tuesday, November 18, 2014; 6:30 PM Reception and Book Signing; 7:00 PM Lecture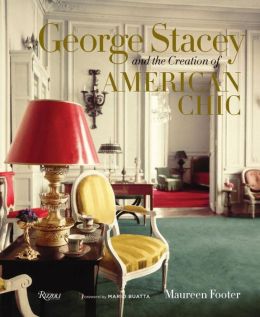 After four years researching Stacey and his story, author Maureen Footer produced a book that is equal parts biography, design history, and social chronicle. Her book, published by Rizzoli (2014) provides the basis for her illustrated lecture for the ICAA.
In the 1930s, Paris-trained interior designer George Stacey shot to prominence with projects for fashion high-priestess Diana Vreeland and commissions for socialites with last names such as Astor, Paley, Harriman, and Whitney. His work—avidly covered at the time by Vogue, Harper's Bazaar, House & Garden and Town & Country—defined American chic. Balancing modern aesthetics with rigorous classical training, Stacey created the template for American style that shaped Sister Parish, Billy Baldwin, Albert Hadley, Mario Buatta, Michael Taylor, and Mark Hampton. Beyond aesthetics, the Stacey story is significant as it captured the spirit of an independent-minded, newly sophisticated, and emerging world power.  Stacey's work yields a multi-faceted portrait of an era, its glamour and its mood, chronicling the ascendancy of America in its most influential decades of the 20th century. 
Author and designer Maureen Footer holds degrees from Wellesley College and Columbia University and studied French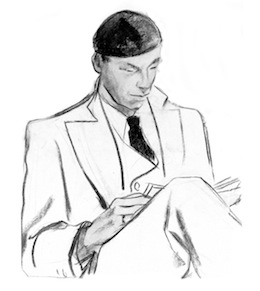 eighteenth century decorative arts and design at the Ecole du Louvre in Paris. She worked at McMillen Inc. and Molyneux Studio before establishing her own design firm in New York City.
Location: ICAA, 20 West 44th Street, 3rd Floor, New York, NY. To reserve, call (212) 730-9646, ext. 104 or register online.
Cost/Continuing Education Hours: FREE for ICAA members and employees of professional member firms; FREE for full-time students with current ID. $30 for the general public.