Lectures, Tours, Events
Julia Morgan: The Woman behind the Hearst CastleRegister Now!
Wednesday, October 8, 2014; 6:30 pm Reception and Book Signing; 7:00 pm Lecture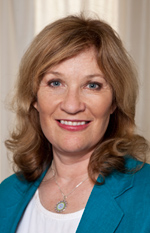 Sponsored by: Taconic Builders
Wildly prolific and well known to architecture enthusiasts on the West Coast, Julia Morgan (1872-1957) is not as familiar to those on the East Coast. To remedy this shortcoming, the ICAA is pleased to partner with the General Society of Mechanics & Tradesmen to present Hearst Castle historian, Victoria Kastner, who will speak about Julia Morgan and her collaborative relationship with William Randolph Hearst. Morgan was California's first licensed female architect and over the course of her nearly 50-year career, Morgan designed more than 700 buildings in California alone. Her works ranged from radio towers to zoos to hotels and hospitals and hundreds of private residences as well as the Hearst Castle. She was mentored by Bay Area architect, Bernard Maybeck, and in 1902 become the first woman to receive certification in architecture from the École des Beaux-Arts in Paris. In 2014, Julia Morgan was posthumously awarded the AIA Gold Medal, the first ever granted to a woman, which acknowledges an individual for a significant body of work that has had a lasting impact on the theory and practice of architecture.
Victoria Kastner, Hearst Castle's historian, has written and lectured about San Simeon's land and buildings for more than thirty years. She is the author of Hearst Castle: The Biography of a Country House (Abrams, 2000); Hearst's San Simeon: The Gardens and the Land (Abrams, 2009); and coauthor of The Beverly Hills Hotel: The First 100 Years (2012). She has a master's degree in public history with an emphasis in architectural history from the University of California at Santa Barbara, and a master's degree in museum management from George Washington University in Washington, D.C. Kastner lives in Los Osos, California.
Location: Library at the General Society, 20 West 44th Street, New York, NY. Space is limited and reservations are recommended. To reserve, call (212) 730-9646, ext. 104 or register online.
Cost/Continuing Education Hours: FREE for ICAA members and employees of professional member firms; FREE for full-time students with current ID and FREE to members of the General Society. $30 for the general public. 1 AIA CES LU available.