Lectures, Tours, Events
The Beaux-Arts Atelier: A Classical Journey Register Now!
Friday, October 19th; Reception & Exhibition, 6–8pm
Sponsored by Atelier Meriguet-Carrere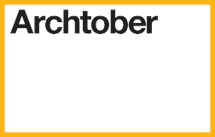 The Beaux-Arts Atelier will open its studio in association with Archtober 2012, New York City's Architecture and Design Month, presenting an exhibition of work from the full-time program's current students, alumni/ae, and instructors, as well as from the permanent collection of the Institute of Classical Architecture & Art. Light refreshments will be served. This exhibition and open studio is free and open to the public, however reservations are requested.
The ICAA is pleased to take part in Archtober, the second annual month-long festival of architecture activities, programs and exhibitions taking place during the month of October. Archtober presents special tours, lectures, films and exhibitions that focus on the importance of architecture and design in everyday life.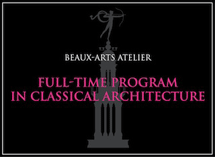 The many participating organizations aim to raise awareness of the important role of design in our city and to build a lasting civic and international recognition of the richness of New York's built environment. For more information visit www.archtober.org.
Location: The Institute of Classical Architecture & Art, 20 West 44th Street, 3rd floor, New York, NY. Reservations are requested. To reserve, call: (212) 730-9646, ext. 108, or register online.
Curation and installation by second-year Beaux-Arts Atelier students Peter Spalding, Ryan Hughes, and David Markel.