Private Bar Harbor and Mt. Desert Island - Sold Out
August 24 - 27, 2017
This tour is currently sold-out.
Tour arranged by Classical Excursions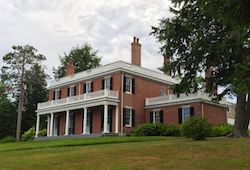 The Institute of Classical Architecture & Art (ICAA) in collaboration with Classical Excursions is pleased to announce that an exclusive tour is being offered of Bar Harbor and other significant towns and areas on extraordinary Mt. Desert Island.
An opening lecture on "The Shingle Style on Mount Desert from William R. Emerson to Robert A.M. Stern" will be given by Earle G. Shettleworth, Jr who serves as director of the Maine Historic Preservation Commission and is the Maine State Historian.The tour will be led by two guides: Sargent Gardiner, an architectural historian whose family has summered at Bar Harbor for several generations and who is also a partner with Robert A.M. Stern Architects,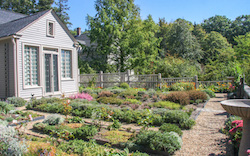 as well as architectural historian Willie Granston, a native of Mt. Desert Island.
Tour highlights include:
A private tour of Redwood, Bar Harbor, designed by William R. Emerson, considered to be one of the most architecturally important summer cottages in Maine


A private tour of La Rochelle, Bar Harbor, designed by Andrews, Jacques & Rantoul, with its unique and elegant blend of French Renaissance and English Georgian architecture


A private visit to Skylands, designed by Duncan Candler, built of local pink granite with grounds designed by landscape architect Jens Jensen. Edsel Ford and his family summered here, and it is now the Seal Harbor estate of Martha Stewart


A private tour of Garland Farm at Salisbury Cove with the president of the Beatrix Farrand Society


A private visit to Mountaintop House, a 21st century shingle-style house by Albert, Righter & Tittmann


A private tour of The Turrets, Bar Harbor, designed by Bruce Price. The mansion is an interpretation of the French chateau style with a complex roof line of a wealth of projections, capped towers, and dormers


A tour by boat of Somes Sound to view the estates that line the shore


Exclusive tours of Bar Harbor and Northeast Harbor


Overnight accommodations at the Harborside Hotel, Spa and Marina, overlooking Frenchman's Bay in Bar Harbor.

For further information contact Tom Hayes, contact@classicalexcursions.com or 413-243-4155.


The tour price is $2,295. A $400 single supplement applies. Please note a fully tax-deductible donation of $500 per person is required to participate in this Travel Program.
Image Credit: Beatrix Farrand Society, Willie Granston
All Travel Program participants receive a complimentary Individual level membership for one year to the ICAA.