William Lawrence Bottomley's Richmond and More - SOLD OUT
September 25–28, 2014
THIS TOUR IS SOLD OUT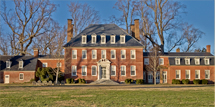 Arranged by Classical Excursions
"Ah, yes, this was a man who loved and understood building; this was truly an architect, this Bottomley."
—Louis Kahn, after viewing Milburne House in Windsor Farms
Considered by both professionals and enthusiasts of classical architecture alike as a master of his profession, William Lawrence Bottomley's name is synonymous with the best residential architecture in Richmond,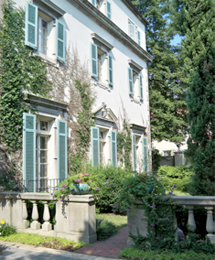 Virginia, just as Philip Trammell Shutze is with Atlanta, David Adler with Chicago, and John Staub with Houston.
Throughout his 40-year career spanning the first half of the 20th century, Bottomley designed and executed 186 commissions located from Maine to Florida and as far west as Texas. Although his offices were based in New York City, where his work included elegant townhouses, posh commercial establishments, and River House, still one of the city's toniest apartment buildings, it is the concentration of gracious urban residences along Richmond's Monument Avenue and refined country houses in nearby Windsor Farms and elsewhere that draw us to view some of his finest work, including Parrish House, Milburne House, and Redesdale among others.
Susan Hume Frazer quotes the architect in her text, The Architecture of William Lawrence Bottomley, the first comprehensive study of the master architect and designer, "There are certain fundamental ideas, all-too-often neglected, which determine the real success of a design. Any building – whether a house or any other kind – should be planned to fit its uses. It should be both convenient and expressive artistically of its uses. It should fit its setting.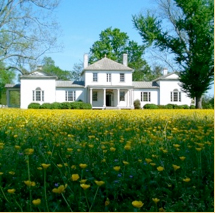 It should be interesting in its mass and be simple and restrained in the use of architecture motives. Its character should reflect the best cultural traditions of its locality and also the taste and individuality of its occupants."
Whether the commission was neo-Georgian, of which he was preeminent, or of French, Spanish, or Italian derivation, Bottomley consistently embraced these principles.
It is with this in mind that the Institute of Classical Architecture & Art invites you to tour Richmond area residences by this uncompromising perfectionist with refined taste, who oversaw virtually every facet of his projects, from exterior design, interior ornamentation and decoration, to the surrounding landscape design.
Upon his death in 1951, a writer gave this tribute to Bottomley: "Marvelously gifted with that rare special sense of scale relationship, like Alberti and Palladio…the brothers Adam and Wren…he [Bottomley]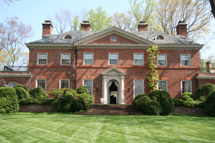 could phase and proportion an architrave like a sonnet and compose all the elements of a building in a rhythmically harmonious entity."
We would be negligent to not round out the tour with a selection of sites from the rich architectural offerings found throughout the city and surrounding area, including Wilton (1753), Wickham House (1812), Hancock-Wirt-Caskie House (1808), Battersea (1769), and the icon of 18th – century Virginia architecture and inspiration for Redesdale, Westover Plantation (c.1730) on the James River, where the owners will host a private dinner for us.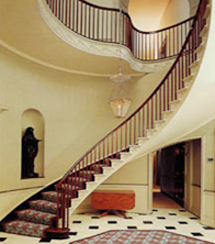 Attractive three-night accommodations have been arranged at the Berkeley Hotel, a boutique- style hotel in the European manner. The itinerary will begin Thursday evening, September 25, with an opening dinner and lecture by architectural historian Christopher Novelli of the Virginia Department of Historic Resources, who will be our guide throughout the tour, and will end Sunday, September 28 at 12:30 pm.
Land Cost: $1,750 per person; $300 single supplement; plus a fully tax-deductible $500 contribution to the Institute's Annual Fund. For inquiries, contact Tom Hayes at Classical Excursions, tom@classicalexcursions.com or (413) 243-4155. Due to the private nature of many of the tour sites, they are subject to change while others will be added.