14th Annual McKim Lecture
By Anthony Del Aversano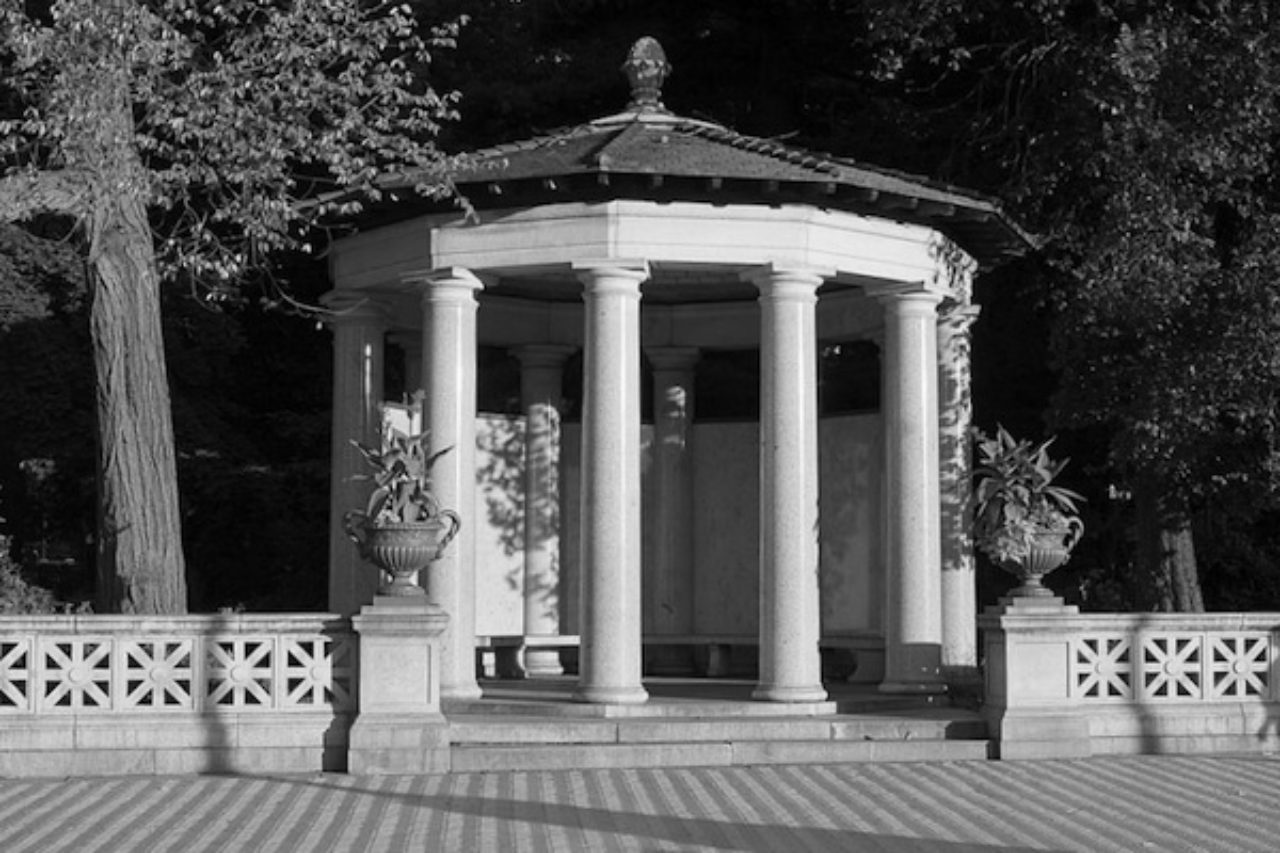 On Wednesday, March 4, 2015, the ICAA held its 14th Annual McKim Lecture. Organized in partnership with the University Club and the One West 54th Street Foundation, this year's lecture featured Francis Morrone as the guest speaker. A noted architectural historian and writer, Morrone spoke to a sold out audience about the City Beautiful movement in his lecture entitled, The City Beautiful and the Urban Landscape in America.
The evening commenced with members of both the ICAA and the University Club socializing over cocktails during a reception. Afterwards, attendees were ushered into the beautiful and newly renovated University Club's College Hall. There, Francis discussed the City Beautiful movement, an architectural movement occurring during the turn of the century which pushed for improving urban areas through building and monument programs heavily influenced by the Classical style. Francis cited the famous 1893 Chicago World's Fair as the first large-scale example of the City Beautiful movement. The start of the movement, as seen at the Fair, was exemplified by its model city complete with neo-classical buildings clad in white stucco and streetlights that outshined Chicago's surrounding grim and dilapidated tenement buildings.
Cities across the country caught on, building various structures in the classical tradition in the hopes of beautifying their own communities. Francis focused specifically on New York, mentioning a variety of local City Beautiful inspired buildings. This list included the Bronx Community College Library designed by Stanford White, once a part of New York University, as well as the Soldiers' and Sailors' Arch found in the center of the Grand Army Plaza in Brooklyn. Francis made special note of what he viewed as one of the best examples of the City Beautiful movement, a streetcar stop found close to the aforementioned Arch. While diminutive when compared to his other examples, the stop embodies the philosophy of the movement with its clean, pristine herringbone brick walkway and large bronze urns that flank the open aired seating area placed in a columnated gazebo. Francis's parting words were that even in the smallest, most utilitarian of places, the City Beautiful movement was used to take a claustrophobic, gritty urban area and make it a truly beautiful city.
The evening was capped off with a dinner in the University Club's grand Main Dining Room where members from both organizations dined while enthusiastically discussing the fascinating lecture Francis had given.