A Workshop in Classical Architectural Design at Carnegie Mellon University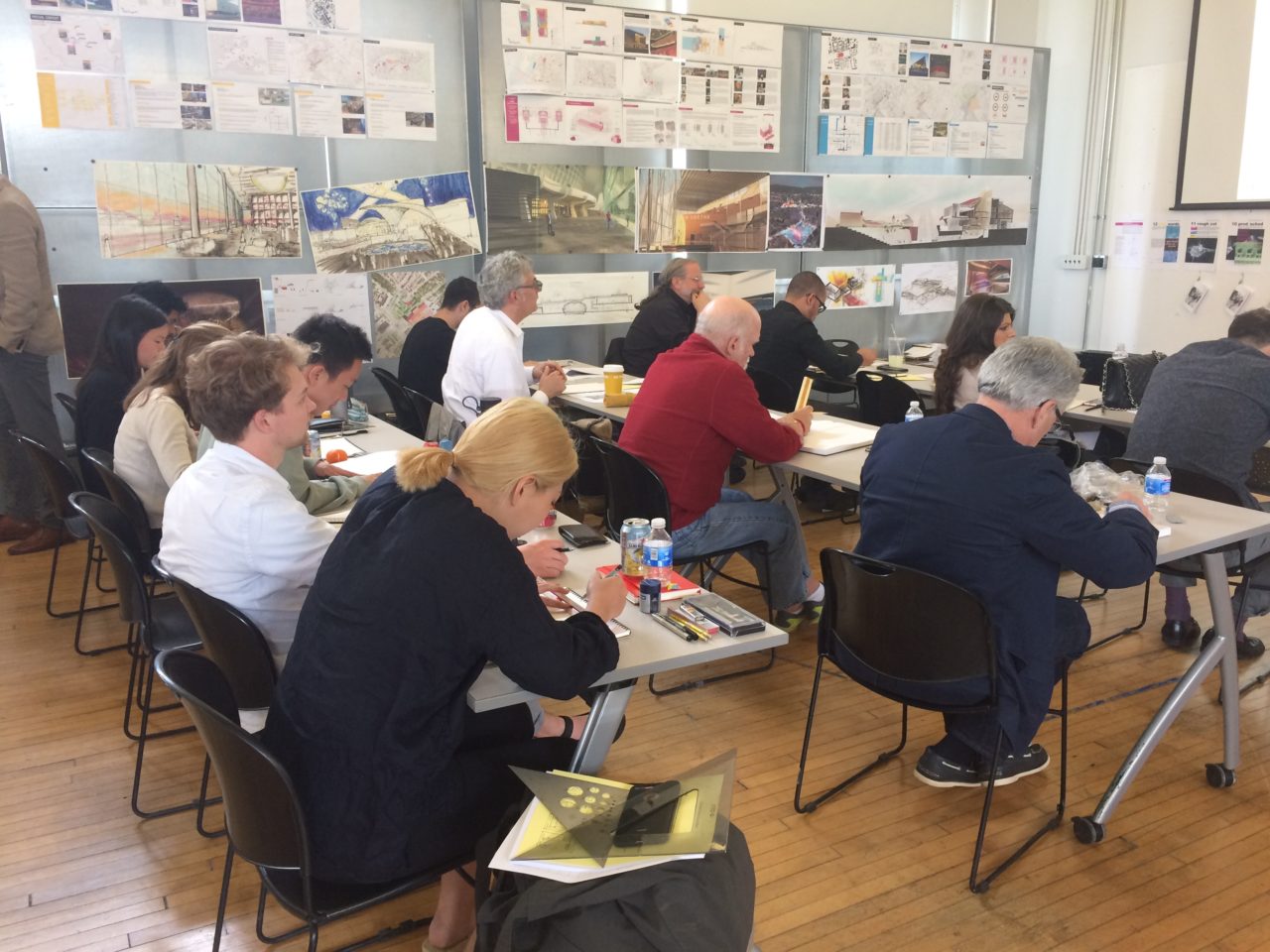 Among the Institute of Classical Architecture & Art (ICAA)'s most inspiring educational programs is its Workshop in Classical Architecture series. These Workshops bring the ICAA's core mission directly to universities, allowing students to gain valuable skills in classical elements, proportion, and design philosophy.

On May 11, the ICAA hosted a Workshop at Carnegie Mellon University, thanks to the generous support of Ferguson & Shamamian Architects. Many of the students were undergraduates attending the Carnegie Mellon School of Architecture, a number of whom had just finished the Palladio Institute and Archive studio course. This course, which received the Ferguson Jacobs Prize in Architecture, focused on the work of Andrea Palladio, both in the classroom and in situ. The students sought to learn more about his perspective through hands-on experience with classical architecture in the Workshop program.

The Workshop began with a general overview of classical design concepts with instructor Michael Mesko. Following this introduction, instructors Michael Mesko and David Rinehart led the students through a series of exercises in which they developed an understanding of the Tuscan order through proportional drawing exercises. These exercises allowed students to actualize the core principles behind classical architecture.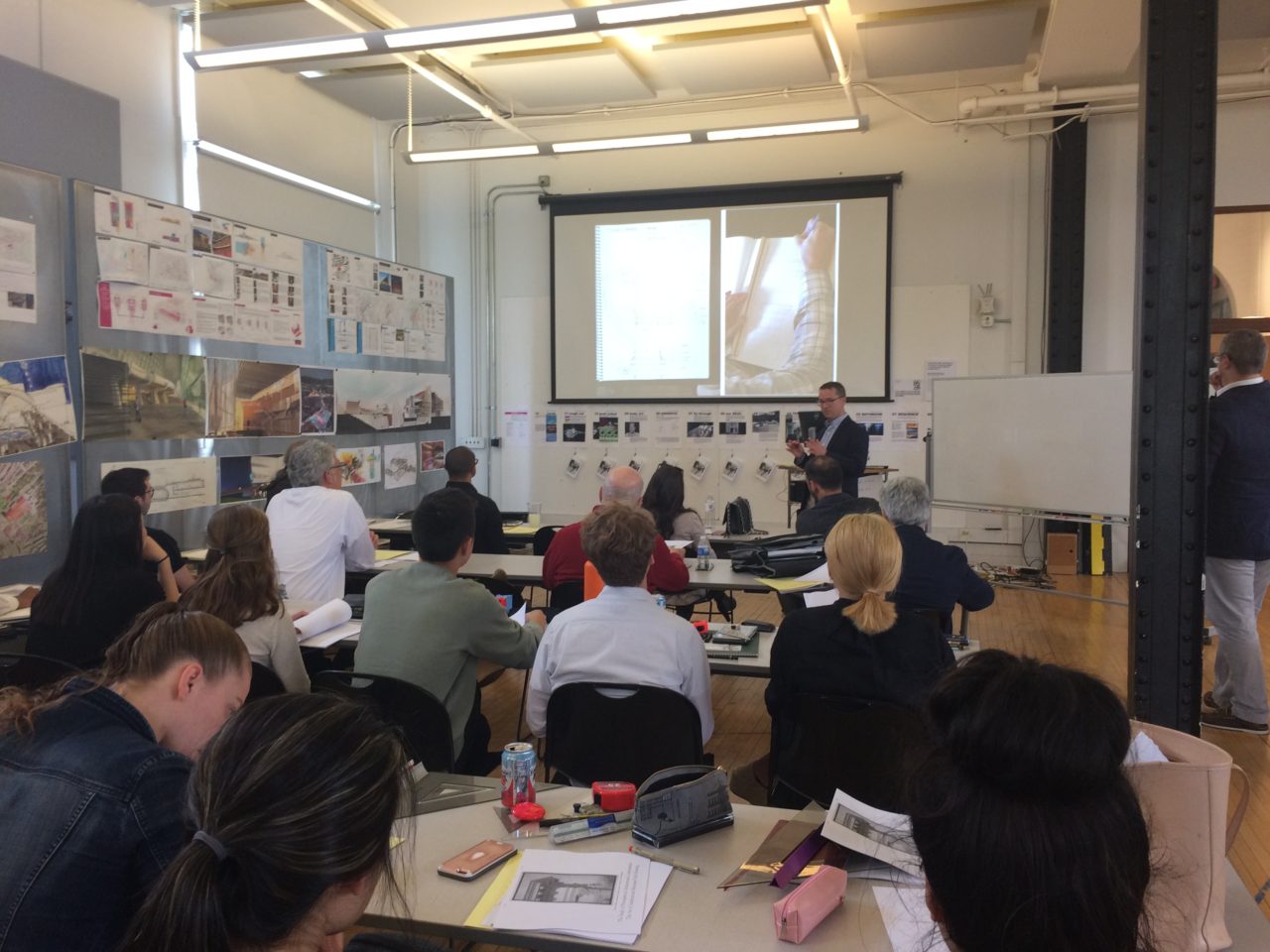 Instructor Michael Mesko teaches students about the elements of classical design.

Once the students grasped the design of the Tuscan order, instructor Patrick Alles led them to further apply their practice in theoretical design to reality through measured drawing exercises. The students gathered in the main hall of the College of the Fine Arts building to sketch a familiar sight: the columns leading to the School of Architecture. The students' earlier practice with proportion, combined with a primer by instructor Kellen Krause in the techniques of measured drawing, allowed them to both analyze an actual building element and increase their appreciation of measured drawing as a fundamental skill for the study of precedent.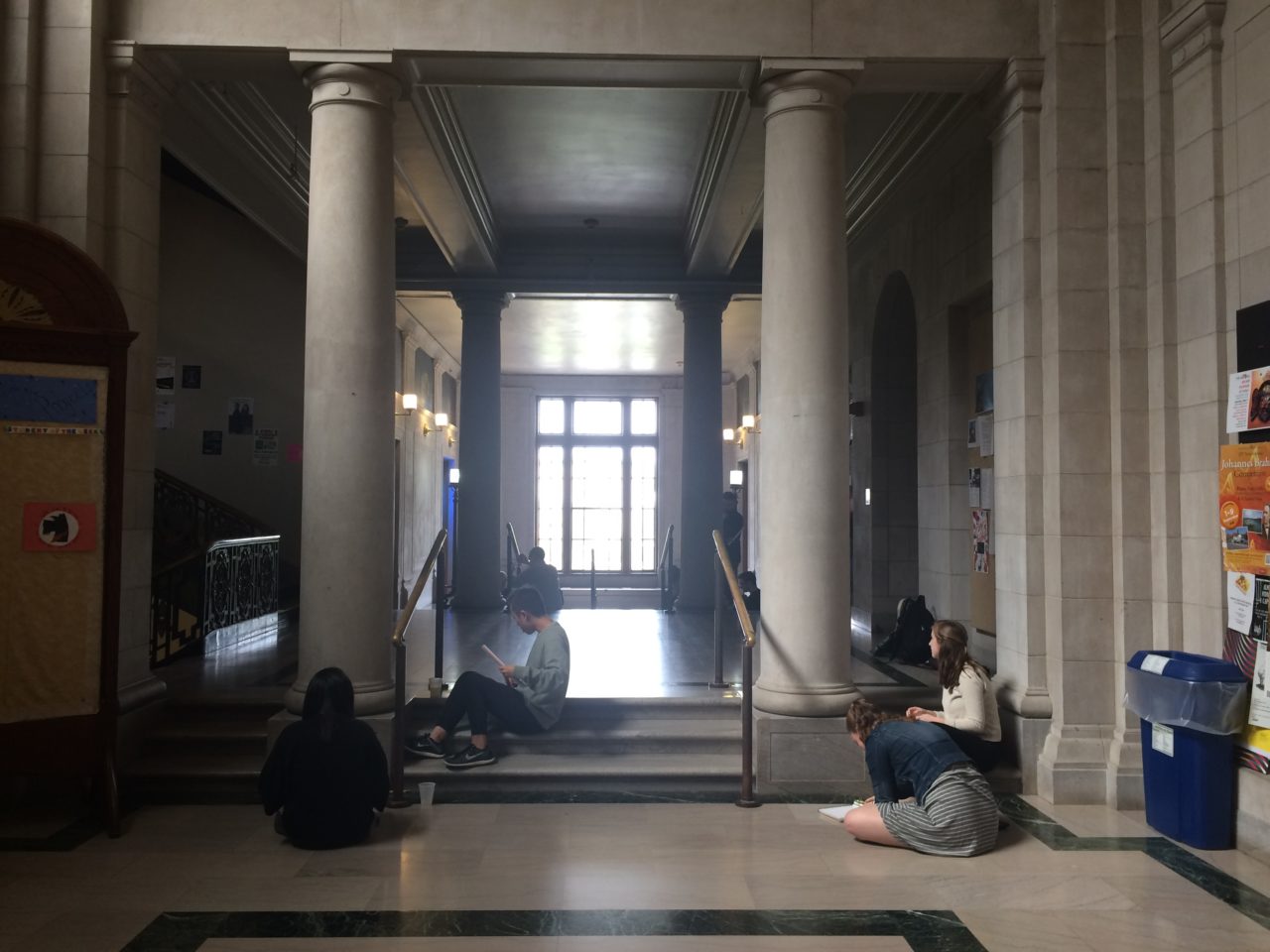 Students study the columns of the College of the Fine Arts building.


At the end of the day, the students held a panel discussion and reception celebrating the finished projects from their Palladio studio. Student representatives from the studio were joined by Mark Ferguson, Michael Mesko, and Carnegie Mellon professors Gerard Damiani and Francesca Torello. The enriching discussion touched upon the students' work as well as, more broadly, the unique features and challenges of Andrea Palladio's work, and classicism as a whole. The Workshop proved to be a successful and invigorating exploration of classical design and its core principles.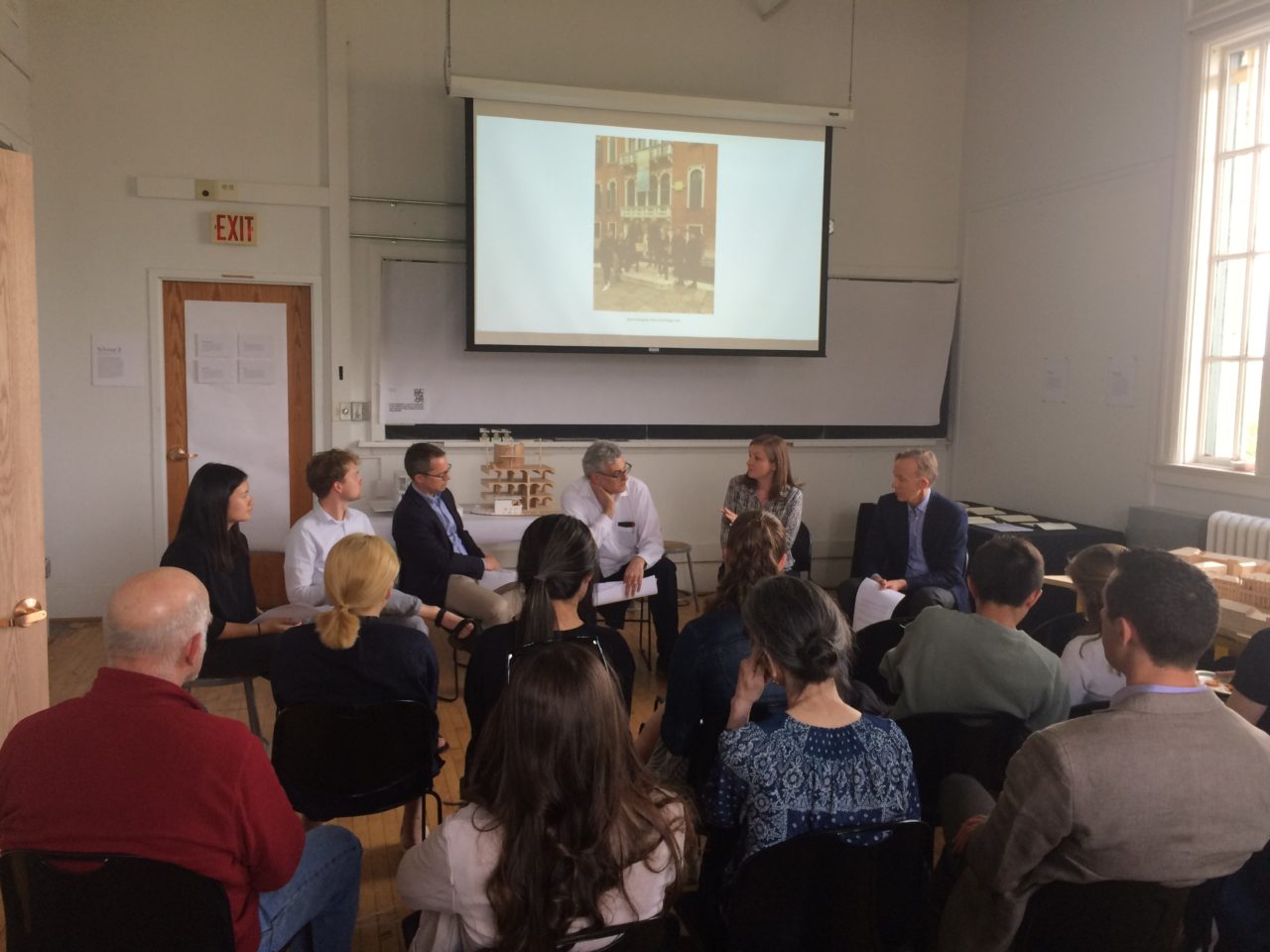 Students attend a panel discussion on Palladio and the students' studio work.

The ICAA would like to thank Ferguson & Shamamian Architects for their generous support of this program.