Architect Thomas A. Kligerman on "Unknown American Academy"
Editor's Note: "Unknown American Academy" reflects on life and work as a scholar at the American Academy in Rome, the premier American overseas center for independent study and research in the fine arts and humanities. Written by architect Thomas A. Kligerman, who was a Visiting Scholar at the American Academy in 2017, this essay is the second in a three-part series that also explores Rome itself among other destinations in Italy, further afield.
Living for six weeks at the Academy, among architects, artists, choreographers, archaeologists, novelists, and the like is an extraordinary, life-changing experience. Add to that the spectacular building by Charles McKim of McKim, Mead & White (which opened in October 1914) and an elegant dining room that serves food created by Alice Waters, and you have heaven on earth.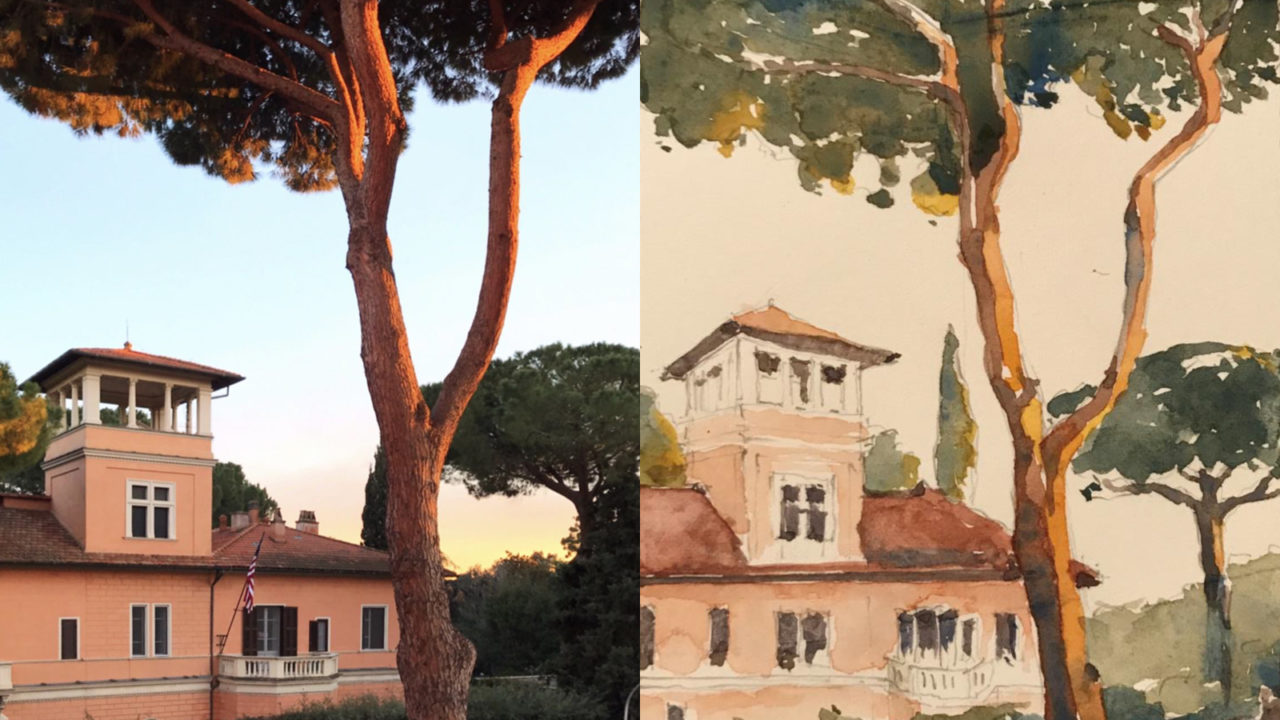 Situated at the top of the Janiculum overlooking the city of Rome, the building is a Palazzo dedicated to cultured life and artistic endeavor. To get there one climbs a series of wide travertine stairs, passes through metal gates and into an expansive loggia with a geometric pattern floor, and then into the vaulted arcade that surrounds the quiet, green cortile. This all makes for a spectacular entrance sequence.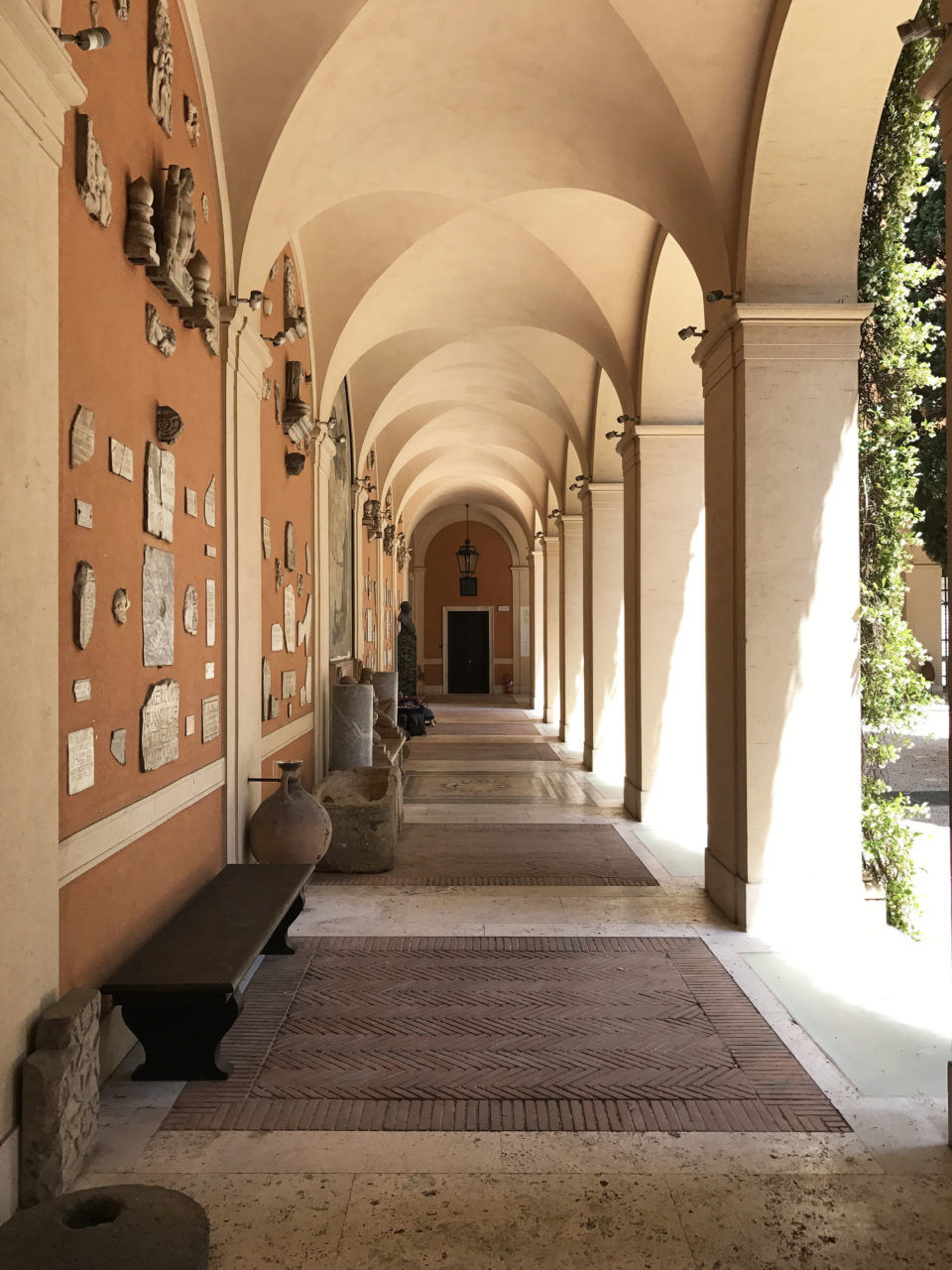 The building is furnished with pieces designed or selected by the original architects. The views out – whether from your studio or the roof of the building – are a constant reminder of the beautiful city below and its surrounding hills.

Social life centers around the café, a room lined with portraits of Rome Prize winners and Fellows from years past. Gabriel, the barista, knows exactly how you like your cappuccino. The menu for the day is posted on a blackboard.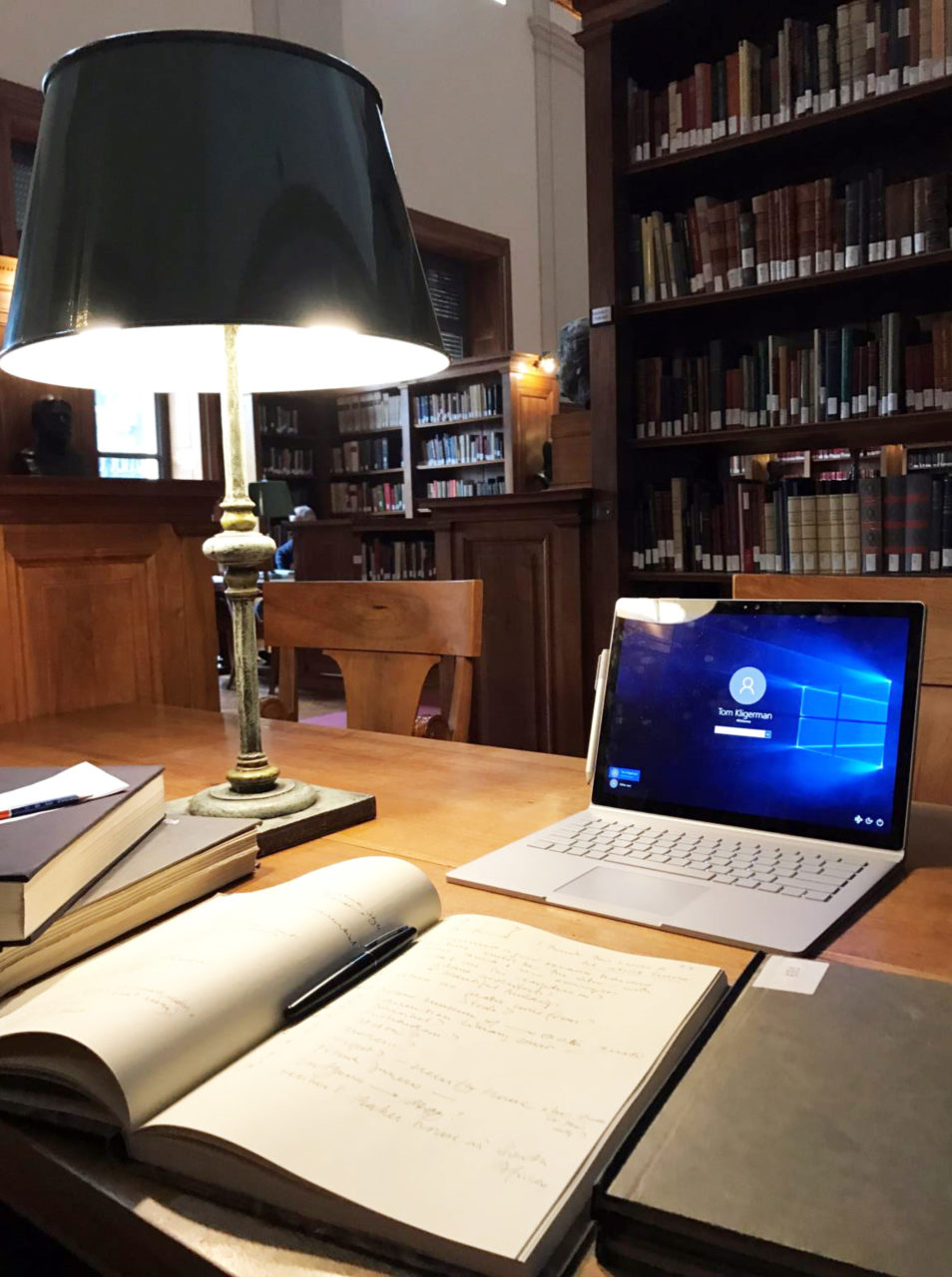 The library in the American Academy in Rome

I spent many hours in the library working on my third book, exploring massive masonry construction in contrast with the wood stud framed buildings of North America. Hidden within the library is the Rare Books Collection. This room is designed by Rome Prize winner and architect, Michael Graves. It is filled with magnificent books and manuscripts. How often do you get to touch and flip the pages of original works by Piranesi or others like him? It was difficult to spend too much time in that wood-paneled room.

When my mind drifts off, even months later, I find myself reminiscing about the walk up to the building, or strolling through its timeless hallways, or spending time with the many exceptional people who are at the Academy to reflect upon and strengthen their craft. I can't wait to go back – it was enormously inspiring to work and reflect in a place with such a long, important history of artistic and intellectual research.