Students Explore Architectural Wash Rendering Techniques
The ICAA hosts a three-day comprehensive course, introducing the techniques of Beaux-Arts wash rendering.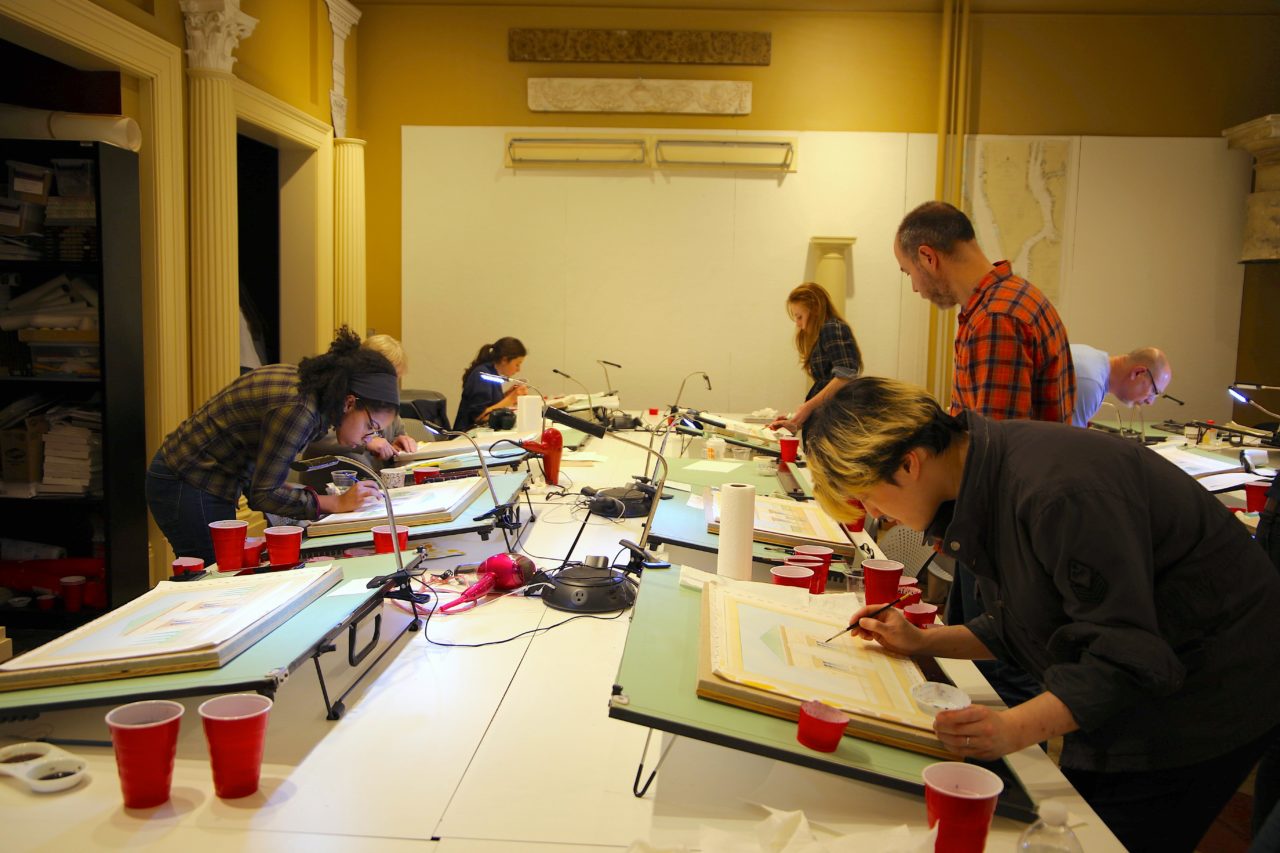 From February 21st to 23rd, architectural illustrator David Genther of David M. Genther & Associates introduced the traditional techniques of wash rendering to a group of thirteen students. On the first day, the students were given a practice activity to help master the different kinds of watercolor washes. When the students were well aware of the ways to properly run a watercolor brush or to control the amount of water and pigment on the brush, they were ready to move onto rendering a more complicated design of a classical elevation.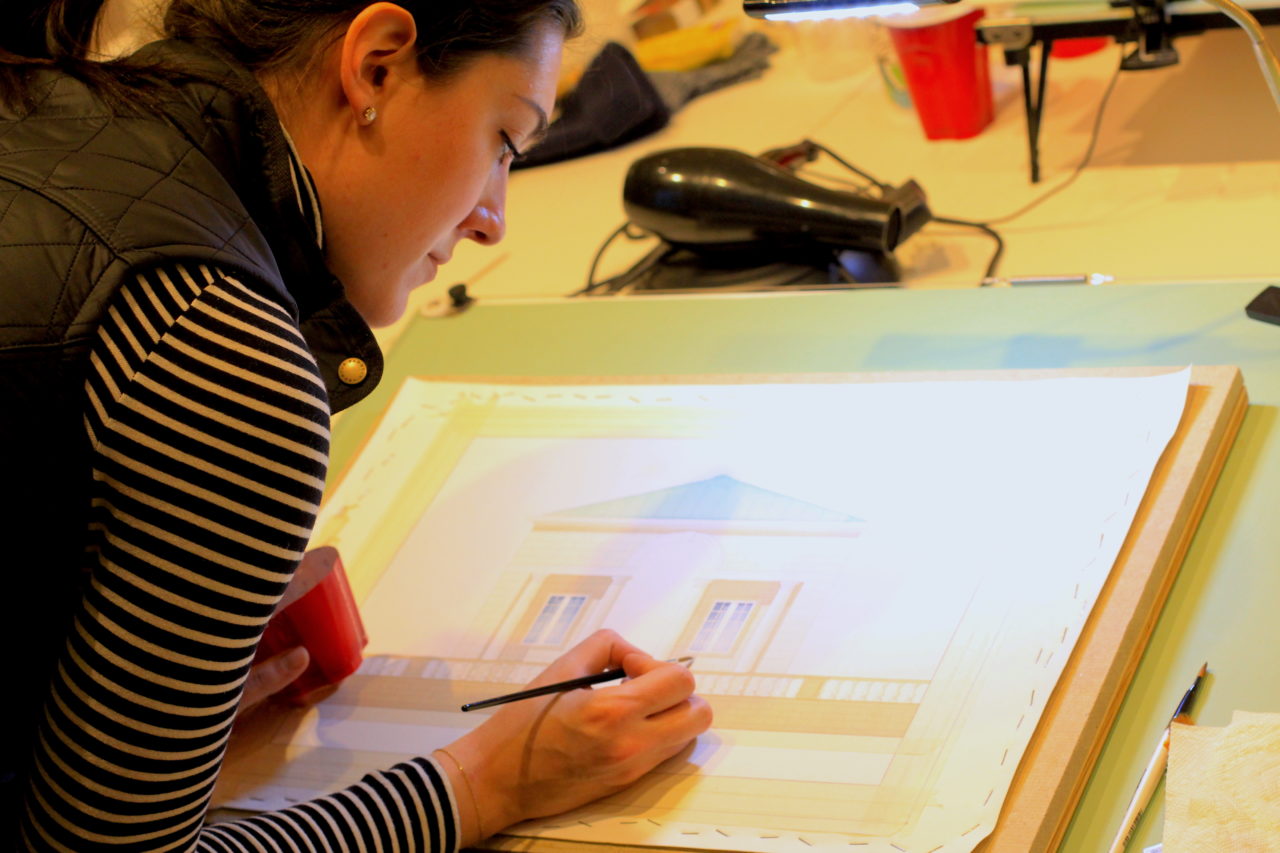 David Genther gave a comprehensive demonstration of rendering the architecture, while also explaining to the students the qualities and characteristics of light, shade, shadow, and reflected light modulated by architectural geometry, form, and plane. Under the guidance of their instructor, the students carefully rendered the architectural layout, one structural element at a time—columns, windows, arches, and more. The careful, methodical process of applying consecutive washes allowed the students to heighten their sensitivity to how lighting affects an architectural work, and the impact of tone and value on the overall composition.
Upon completion of the three-day course, the students departed with the fundamental skills of architectural wash rendering, introducing a technique that they will now be able to apply in future design projects.