Architectural Sketching: Session II
With McLean Jenkins
In the second entry in the ICAA original series Architectural Sketching, architect McLean Jenkins guides viewers through his typical sketching process, using a photograph of the New Orleans Jazz Museum. Viewers are encouraged to sketch along with McLean, and can refer to the photograph below or by clicking here.
Watch the previous entry here. Stay tuned for upcoming episodes in this series!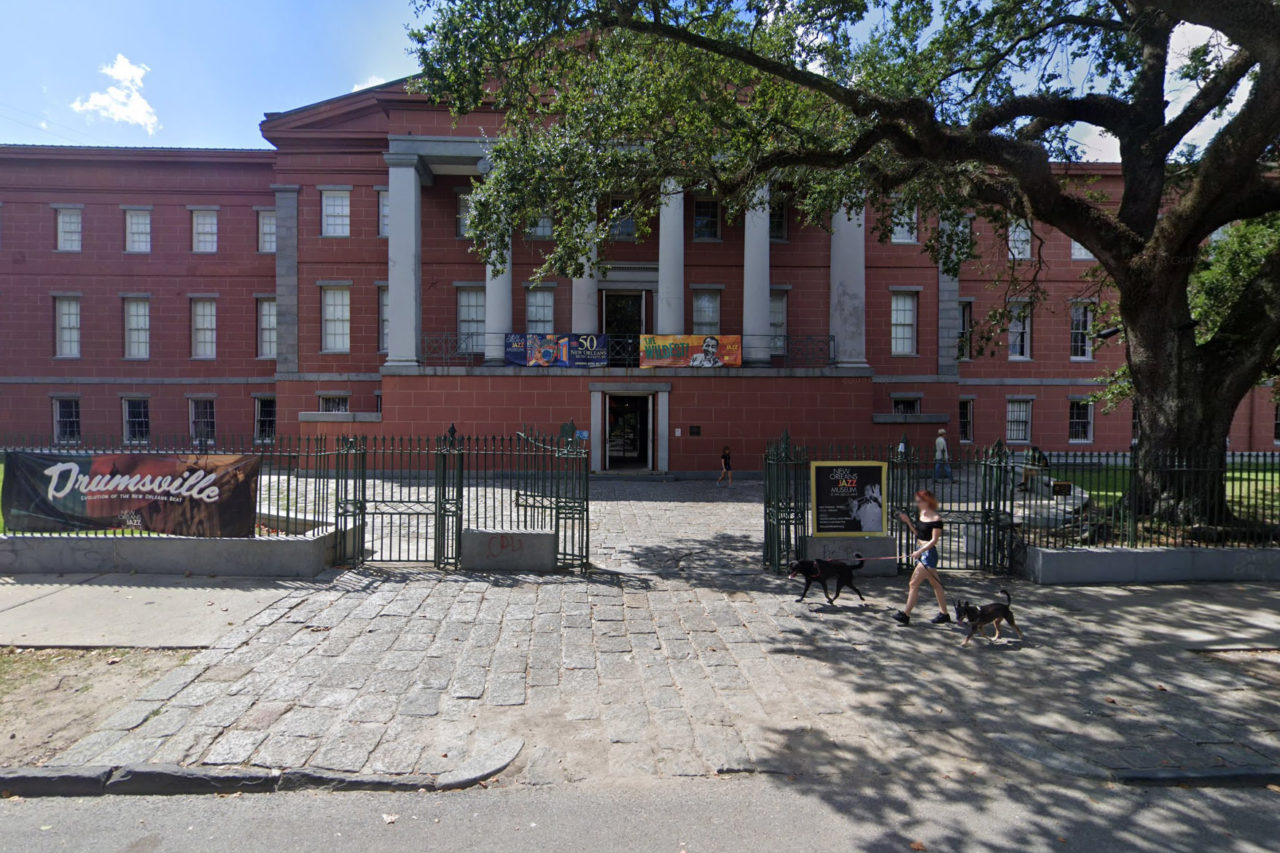 Materials
---
Brushes: Kolinksy Sable (natural hair) round #6, #8 #10
Watercolor block - 10x14 – Arches, Hot Press 150 or 300 lb. paper
Palette – plastic rectangular with mix of small and large mixing trays
Watercolor Paint Tubes:
Basic Transparent:

Aureolin Yellow
Rose Madder (red)
Cobalt Blue
Viridian (green)

Vivid & More Opaque:

Alizarin Crimson
New Gamboge
French Ultramarine

Earth tones I use a lot for mixing, especially applicable to architecture:

Light Red
Burnt Umber
Burnt Sienna

Others frequently used for mixing:
Drawing Materials:
Fountain pen with waterproof ink
Pilot rollerball
Micron
Graphite
Conté pastel pencil
Faber-Castell Pitt oil-based pencil
Bibliography
---
Seeking Venice (Cercare Venezia, Italian version). Renato Pestriniero (text) & Neil Watson (artist). Vianello Libri. 1999.
Venise. Aquarelles de Turner. Preface by Andrew Wilton (in French). Bibliotheque de l'Image, 1995.
The Sketchbooks Revealed – Richard Diebenkorn. Cantor Center for the Visual Arts | Stanford University Press, 2015.
Turner's Sketchbooks. Ian Worrell. Tate Publishing, 2014.
Hopper | Drawing. Carter E. Foster. Whitney Museum of American Art | Yale University Press, 2014.
Drawn From the Source: the Travel Sketches of Louis I. Kahn. Eugene J. Johnson & Michael J. Lewis.
Expressive Watercolors. Mike Chaplin with Diana Vowles. North Light Books, 2001.
About the Instructor
---
McLean Jenkins is an architect with ICAA Member Firm McALPINE in Atlanta, Georgia.
McLean, a Charlotte, NC native, has helped the firm expand its practice to Atlanta, where he has lived for the last 11 years. He received his Bachelor of History from Davidson College, NC and then his Master of Architecture from the University of North Carolina at Charlotte.
McLean's passion for both disciplines is demonstrated not just in his work for the firm, but in his art: he has won several awards for his drawings and watercolors, including the J. Neel Reid Prize awarded by the Georgia Trust for Historic Preservation. In addition to extensive travel in Italy, he has also lived and worked in Prague, and seeks to add to his travel adventures with his lovely wife and interior designer, Laura. Together with their son, Archer, and standard poodle, Louis XIV, they make their home in Grant Park.