Building Craft: Ornamental & Architectural Metal Design
On Saturday, September 23, a group of students gathered at Covax Atelier in Clifton, New Jersey, excited to learn about the process of traditional metalworking and how it is put into practice today. Covax Atelier and the Institute of Classical Architecture & Art co-hosted a half-day course Building Craft: Ornamental & Architectural Metal Design. Participants traveled from several surrounding states to attend and enlivened class conversation based on their knowledgeable backgrounds as architects, artists, and hobbyists.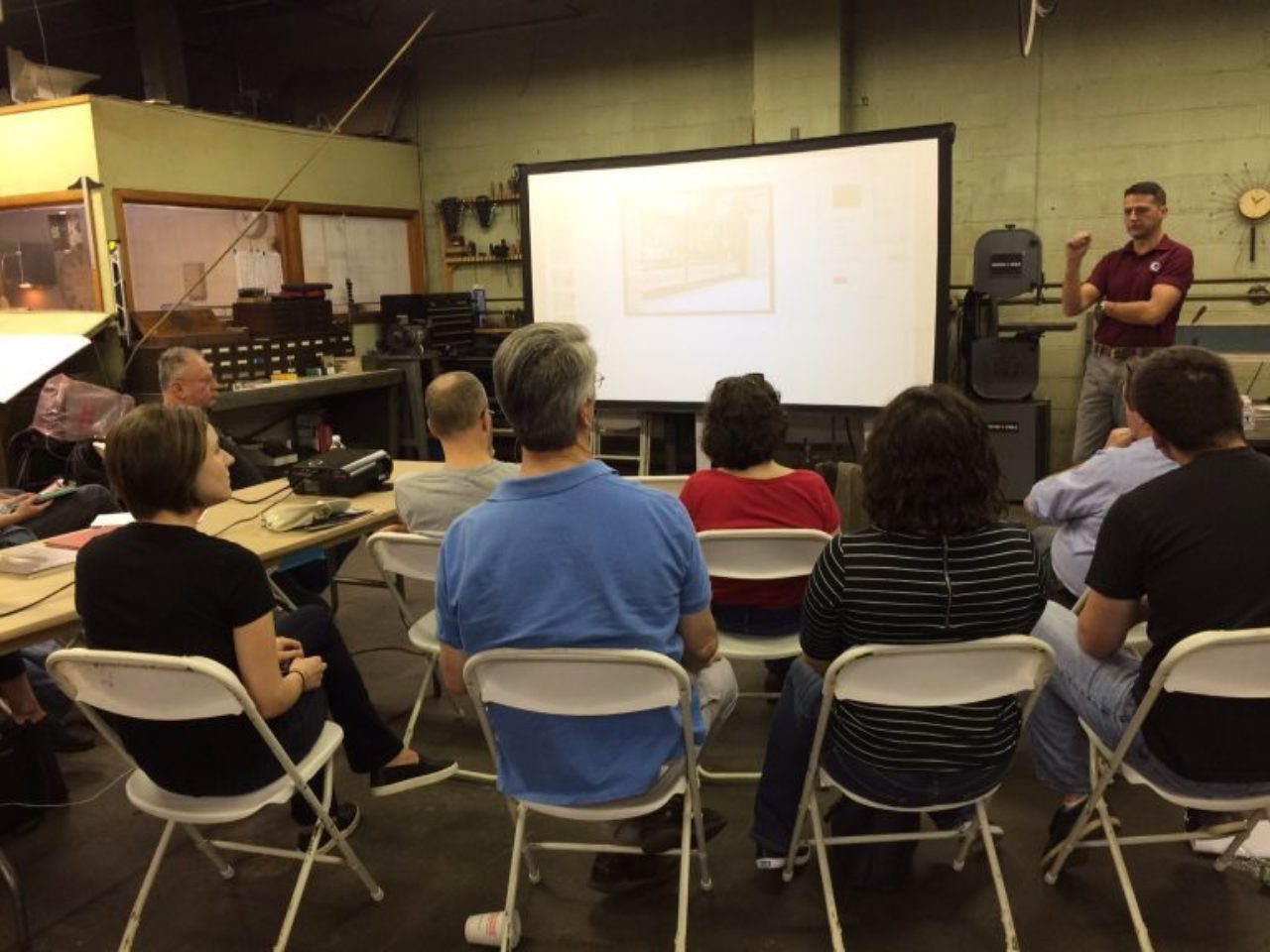 After the screening, instructor and professional blacksmith Zoltán Kovács gave a presentation on the basic tools, methods, and materials of metalworking as well as Covax Atelier's own work on a set of ornamental iron gates commissioned by Yale University, which were created entirely using traditional blacksmithing techniques. He discussed the process he used to create these gates, as well as design considerations valuable to blacksmiths and those working with them alike: the importance of creating samples and mock-ups; the necessity of understanding the color, texture, and chemical properties of the metal used; and the need to take both aesthetics and practicalities, such as the use of card readers on college campus gates, into consideration. In preparation for the project, his team traveled extensively in order to study the works of old masters. Mr. Kovács emphasized the importance of preserving traditional techniques, which were handed down from master to apprentice for generations.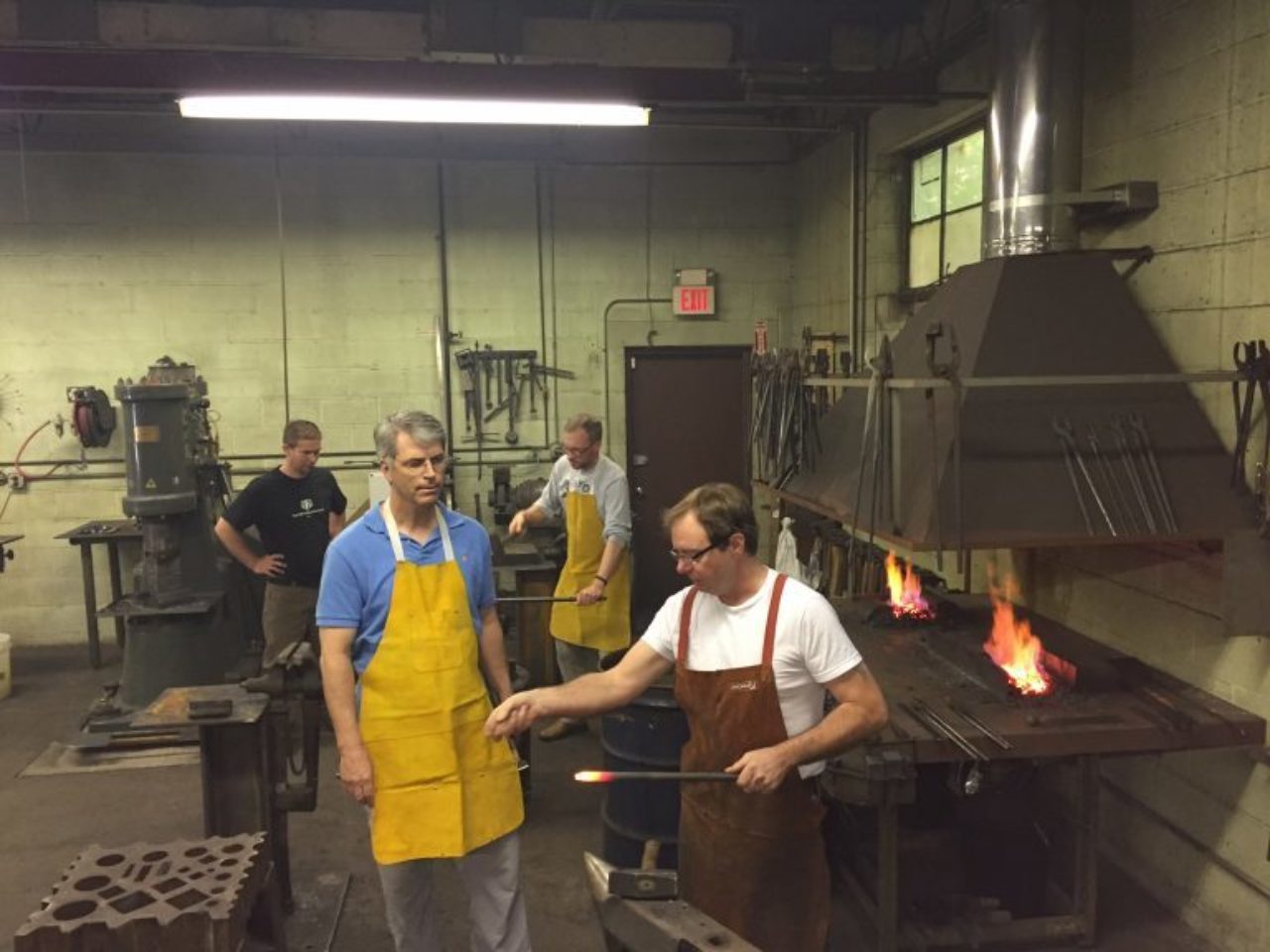 Following lunch, the students had the chance to gain hands-on experience with traditional forging skills. Students donned blacksmiths' aprons, watched the forge come to life, and observed techniques for flattening an iron rod into the beginnings of a decorative shape. Everyone had the chance to heat up a piece of iron, place it on the anvil, and send sparks flying with each swing.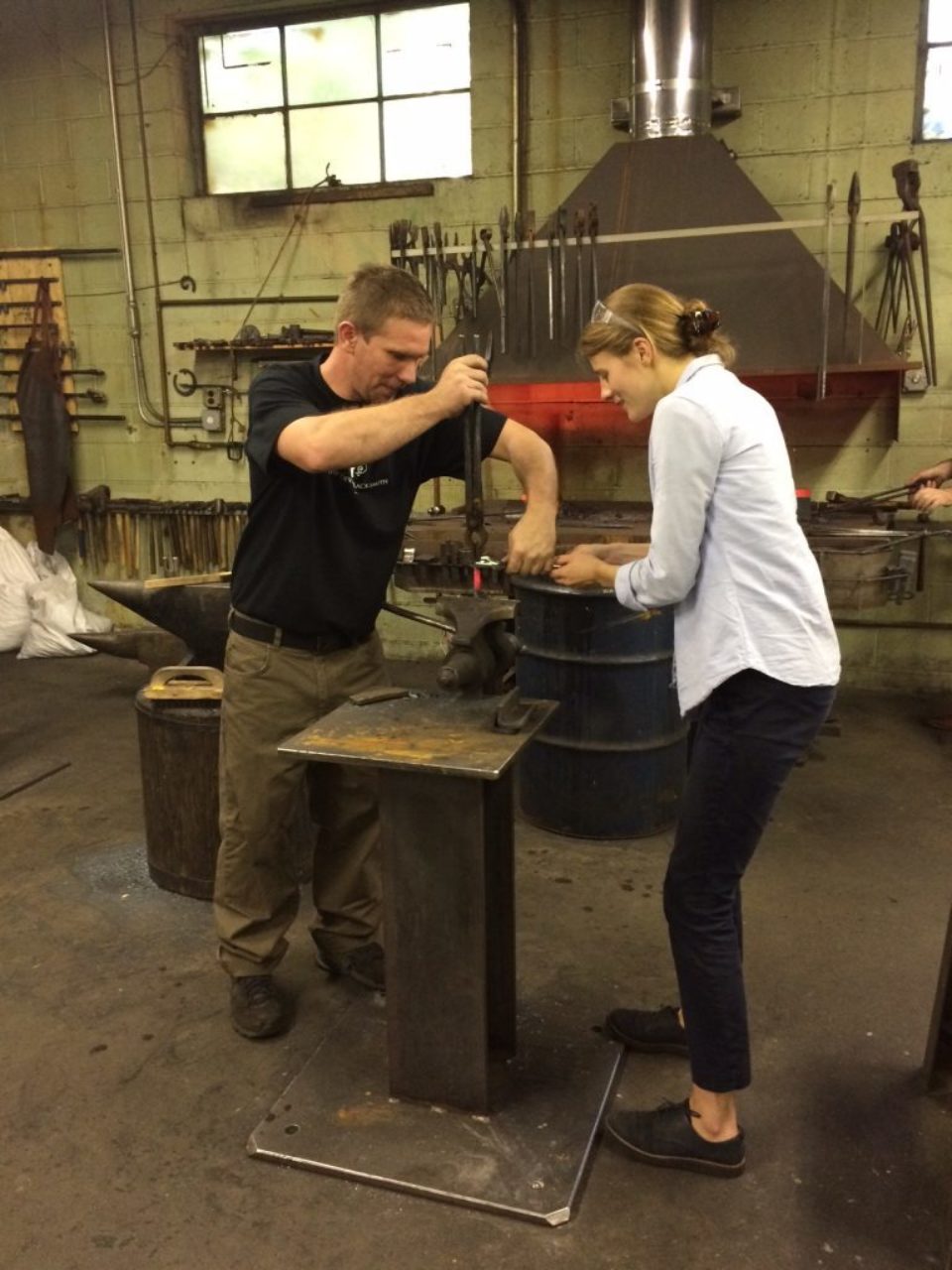 After each student had a turn, the instructors showed them the best way to use the shape of the anvil to the blacksmith's advantage, flattening and attenuating the simple iron rod into a decorative leaf. Each student was invited to use a vise to turn a small plain rod into a piece of twisted iron, creating a palm-sized memento of a thrilling day studying traditional blacksmithing techniques and standing by the heat of the glowing forge.