Calder Loth's 'Roman Classicism' the First in a New Series of ICAA Educational Videos
Offering Available Continuing Education Credit
The Institute of Classical Architecture & Art (ICAA) is pleased to announce the availability of The Foundations of Classical Architecture: Roman Classicism, a brand new educational video lecture featuring Architectural Historian and ICAA Advisory Council member, Calder Loth. Roman Classicism is the first in a series of forthcoming free hour-long video lectures aimed at educating architectural practitioners and enthusiasts alike; by completing and passing a short quiz at the end of the video, eligible viewers will receive one continuing education (CE) credit.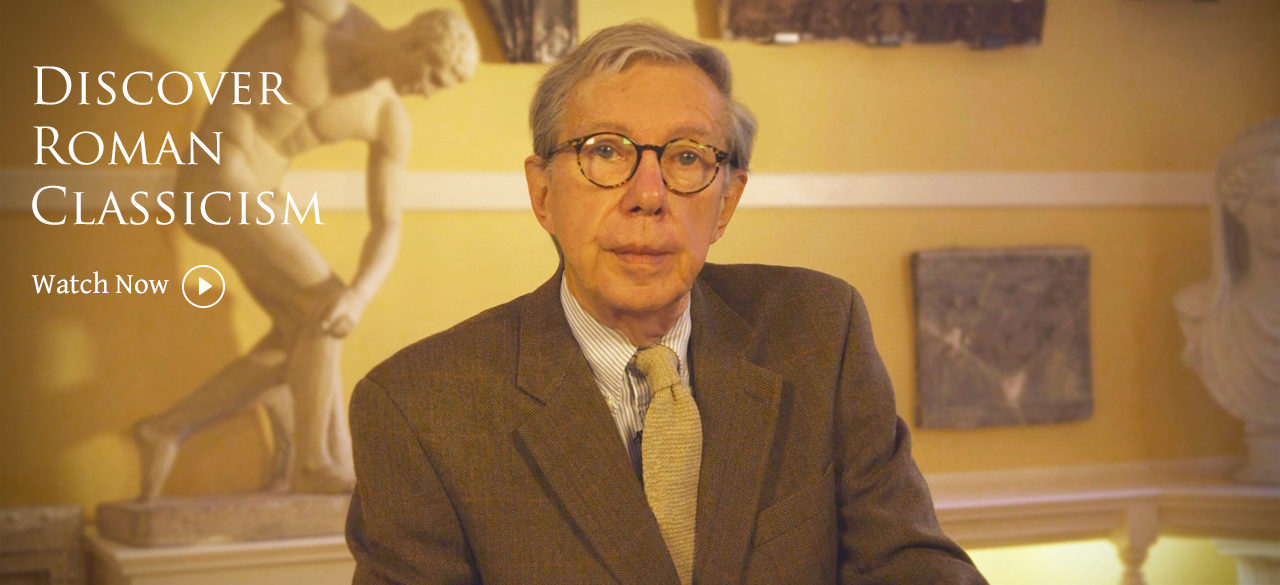 The first video in the series explores the foundational role that Roman classicism plays in the architecture of Western Civilization, in addition to the various elements of American architecture that have evolved from Roman design. Viewers will also learn about the historical figures – including Vitruvius Pollio – who became authorities on classical design, as well as the grammar, syntax, and principles of classicism.

"The classical language of architecture has enduring value for informing and enriching buildings of today. It has been my privilege to work with the ICAA in offering this series on the language's fundamentals," said Loth. "It is hoped that it will assist practitioners in aptly incorporating the forms, details, and principles of this language in contemporary work, as well as assist us all in appreciating the beauties of classicism."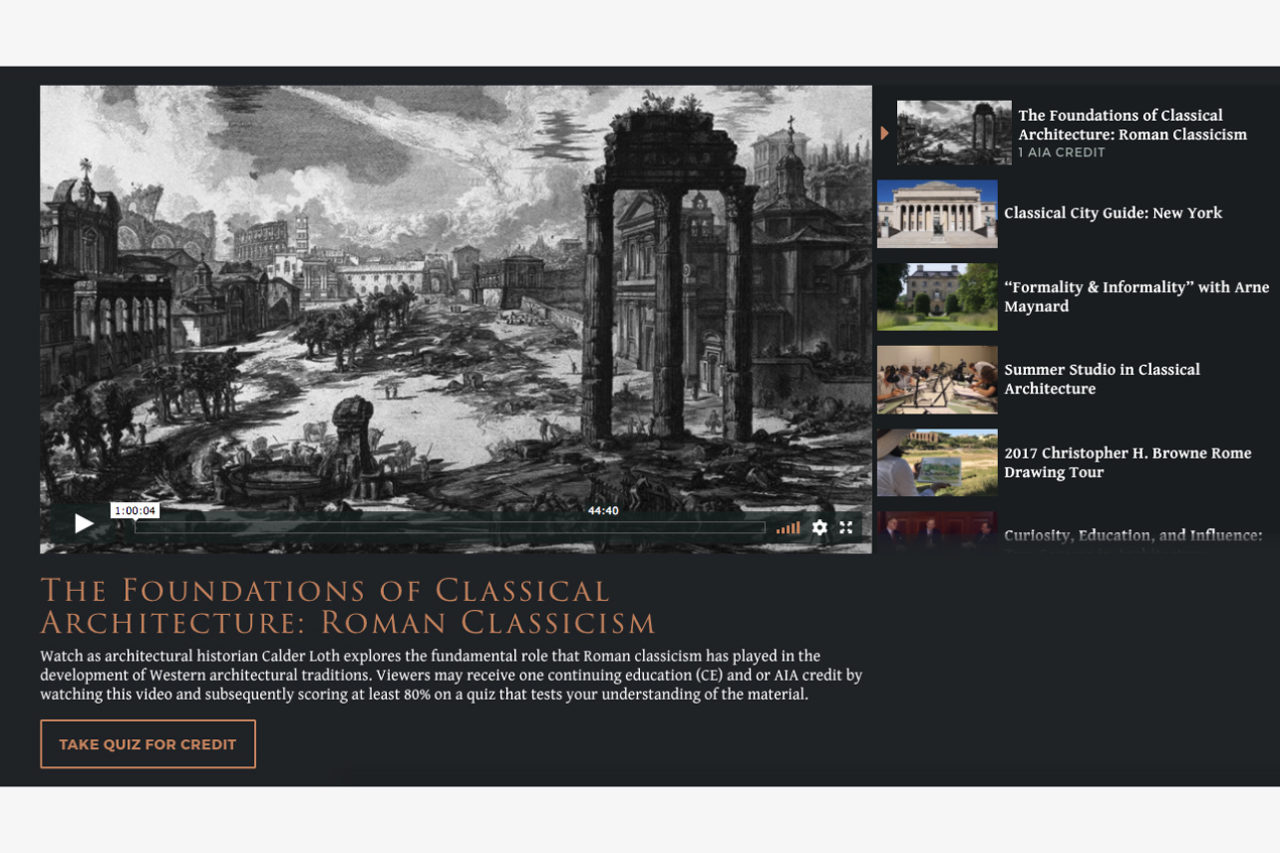 "The ICAA is thrilled to make available this exciting new addition to classicist.org, which was redesigned in 2017 to better serve our growing audience of practitioners, students, educators, and enthusiasts nationwide," said ICAA President Peter Lyden. "This new educational video series will bring the ICAA's mission even further, enabling an even wider audience to learn from, enjoy, and put into practice the essential elements of classical design."
"An important goal for the ICAA with this video series is to provide easily accessible online educational videos not currently offered in subjects related to classical architecture. This first video teaches an overview of the principles of Roman classicism and identifies their continued influence on American architecture and architects," said ICAA Board Member and Communications Committee Chair Mark Pledger. "It's both a great introduction for anyone wanting to learn more about classicism and a worthwhile refresher course for practitioners already versed in the classical language."


Roman Classicism will be followed over the coming months by three additional videos led by Loth, including one lecture focusing on the foundations of Greek classicism, as well as two others on architectural motifs and details. An educational video focused on 20th Century architecture in New York, featuring Architectural Historian Francis Morrone, will also be released later this year.

For press related questions, please email [email protected] or call (212) 730-9646 x 101