De Architectura: Vitruvius to Alberti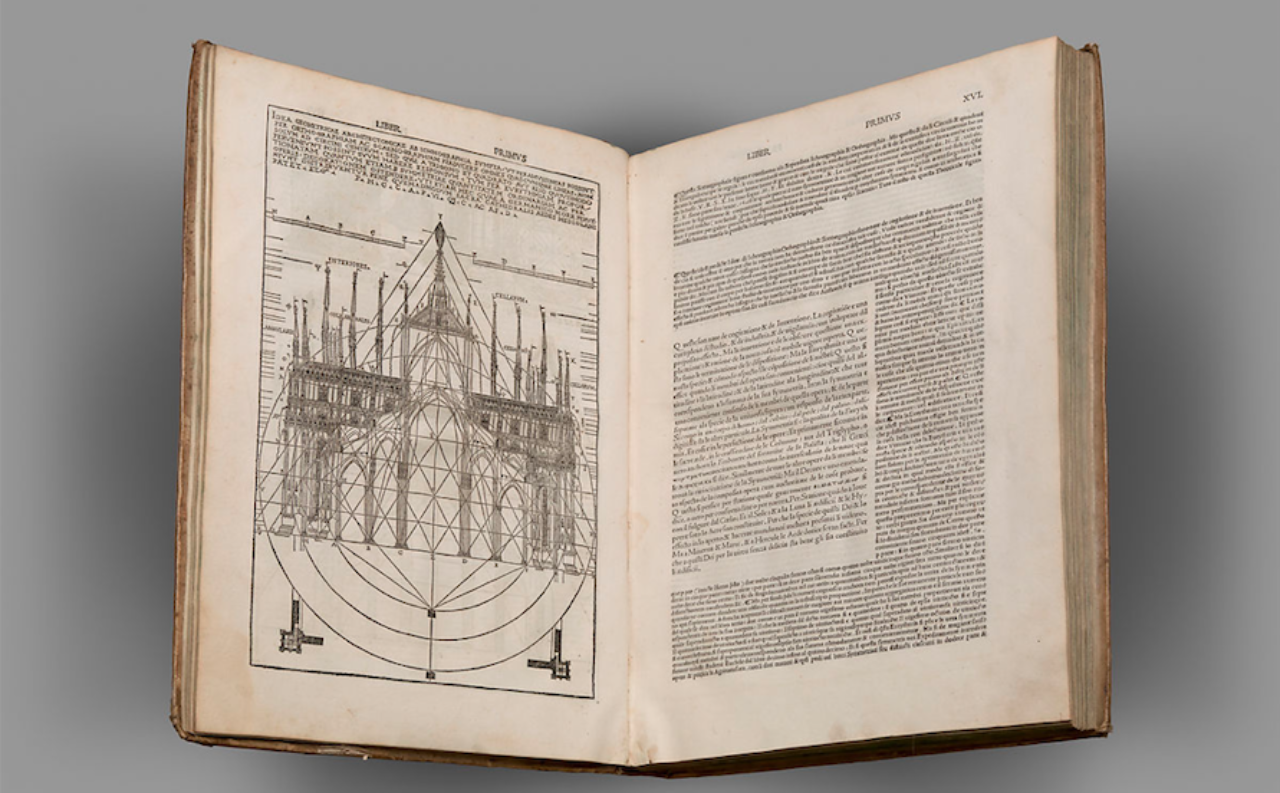 On the 24th of October, the ICAA hosted a lecture series and roundtable discussion on the classical tradition in architecture in Antiquity, the Middle Ages, and the Renaissance, presented in collaboration with the Fordham University Department of Classics, and generously sponsored by Douglas C. Wright Architects.
To start off the evening, Dr. Jennifer Udell, Curator of University Art at Fordham University, spoke on "Vitruvius and the Origins of Classical Architecture." She discussed the issues with reading Vitruvius - for instance, the saying that 'Greek readers thought he wrote in Latin, and Latin readers thought he wrote Greek,' referring to Vitruvius' characteristic mixing of the two languages. She also commented on current debates over Vitruvius' legacy as, simultaneously, the originator and founding father of architectural writing, and a poor Latinist who borrowed heavily from ancient Greek theory and terminology.

Next, Lindsay Cook, Visiting Assistant Professor of Art at Vassar College, presented "What is (not) Classical about Gothic Architecture?" In her lecture, Dr. Cook discussed the ways in which Gothic architecture - sometimes considered the opposite, and lesser, of classical architecture - is deeply classicizing. Although scholars of Gothic architecture employ many non-classical terms to emphasize the originality of the Gothic style and its independence from the classical (such as pilasters, responds, shafts, and piers - what Dr. Cook terms "column-avoidance language"), this vocabulary simply masks the fact that the Gothic is the direct inheritor of the classical.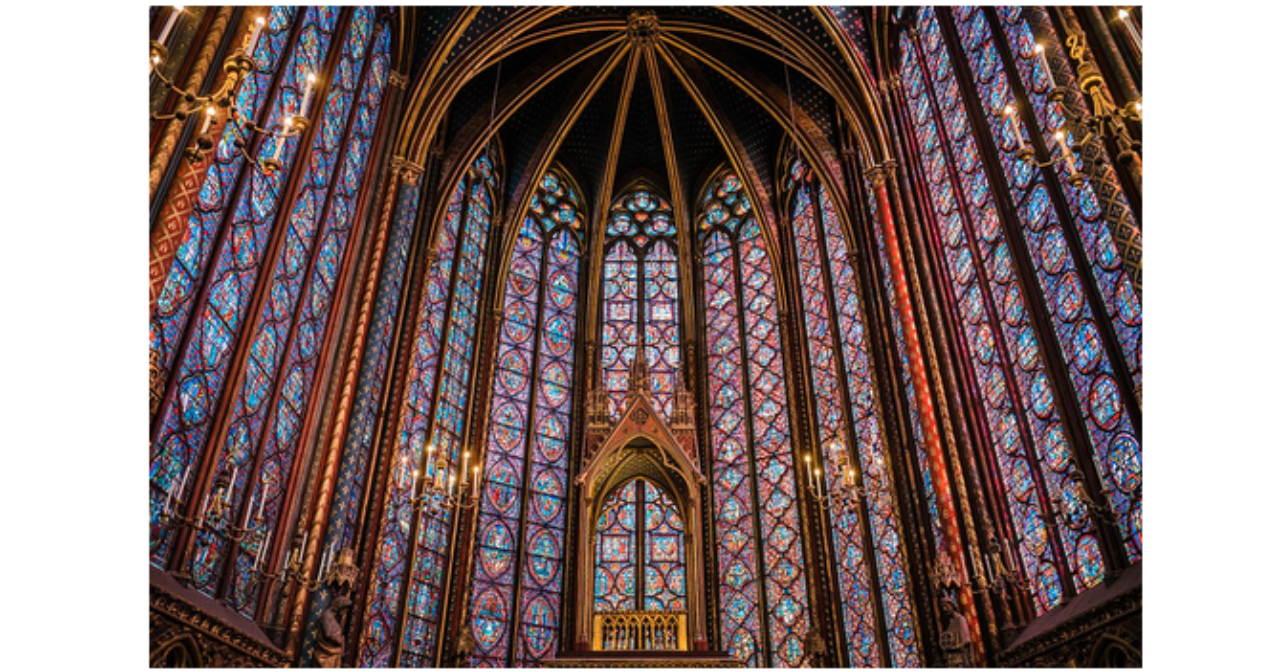 Finally, Dr. William Stenhouse, Professor of History at Yeshiva University, reviewed Renaissance attitudes towards and reception of Vitruvius' writings in "Alberti, Palladio, and the Legacy of Vitruvius." Dr. Stenhouse considered the scathing criticisms of Vitruvius' writings put forth by Leon Battista Alberti, Renaissance humanist, author, and architect, and the 16th-century architect Andrea Palladio's defense of Vitruvius, his predecessor and primary influence.
A roundtable discussion followed, moderated by Dr. Matthew McGowan, Associate Professor of Classics at Fordham University. Participants and panelists debated Vitruvius' legacy, the merits and issues of his seminal mutli-volume work De Architectura, his various receptions in the Middle Ages and the Renaissance periods, and the broader reception of the classical style in architecture, from Romanesque through the Gothic to the Modern.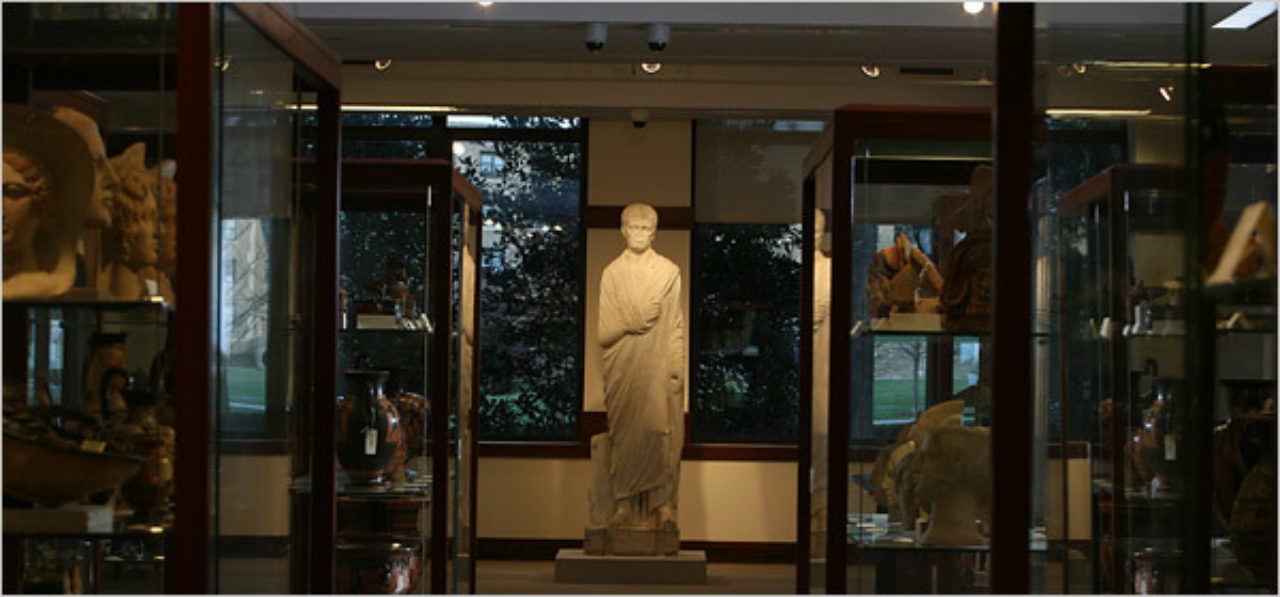 The following day, the Fordham University Department of Classics hosted a follow-up Latin-language workshop at Fordham's Rose Hill campus as part of the Department's annual Bidduum Latinum workshop series. The workshop included three seminars dedicated to reading texts from each era: Vitruvius' De Architectura (c. 15 BCE), Posicio Officinarum [monasterii], Codex Sangallensis 1092 (c. 820-830), a labeled plan of the Medieval German Abbey of St. Gall, and presented by Prof. Scott Bruce of the Department of Medieval Studies, and Leon Battista Alberti's De Re Aedificatoria (1452). Participants were then given a tour of Fordham's Museum of Greek, Etruscan, and Roman Art by head curator Dr. Udell.