Exploring Analytical Drawing at the Richard Morris Hunt Memorial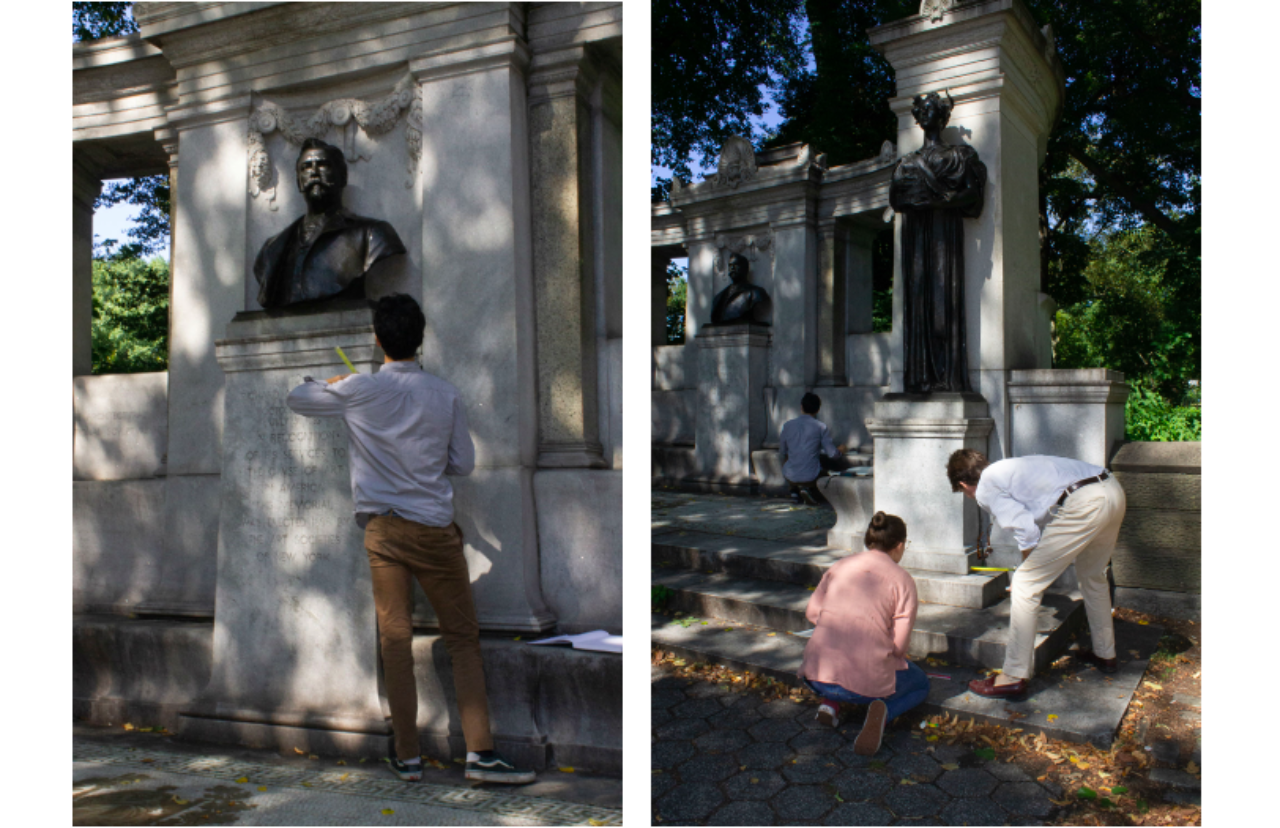 On the 6th and 7th of September, Martin Burns, an architectural designer at Ferguson & Shamamian Architects, gave a lecture on analytical drawing at the ICAA's National Office and led a field study of the Richard Morris Hunt Memorial. This course aimed to introduce participants to the pragmatic methods of studying architecture on-site and to encourage analytical drawing as a means of more fully engaging with the details and character of a building.
The classroom introduction on the first day provided examples of analytical drawings through history, and introduced the wide and rich array of analyses made possible by the act of sketching buildings on site. In the words of Frederick Franck, "I have learned that what I have not drawn, I have never really seen, and when I start drawing, I realize how extraordinary it is."
On site at the Richard Morris Hunt Memorial, which stands facing the Frick Collection on 5th Avenue (the former site of the Lenox Library, designed by Hunt in 1870), participants began by measuring and recording the component parts of the memorial, such as the columns, benches, and pilasters. With guidance and examples from Mr. Burns, they then began the task of translating the memorial's parti, or the essence of its arrangement and component parts, into clear drawings.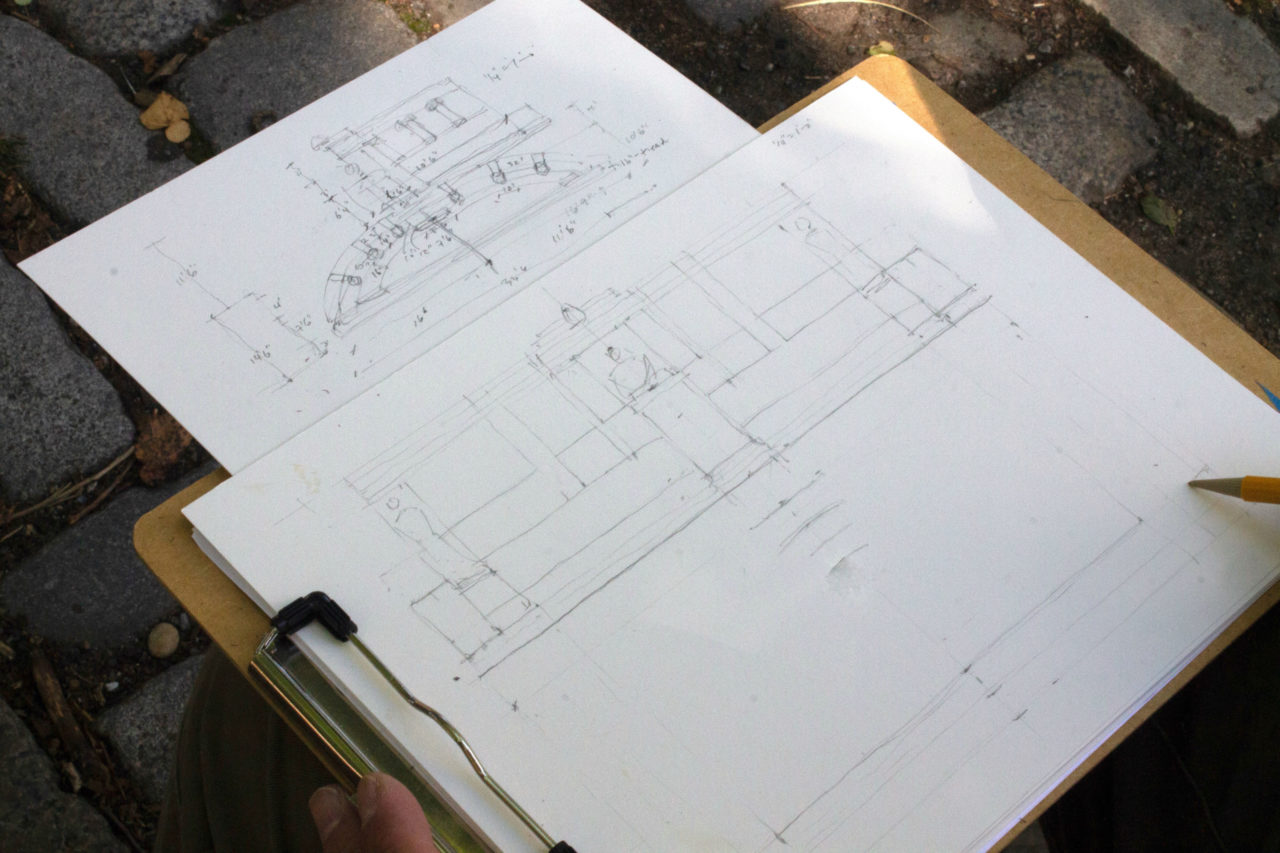 In the first half of the day, participants completed a range of drawings varying in detail and scale, including plans, elevations, and sections of the building. In the afternoon, participants were encouraged to focus on the parts of the memorial that were of most interest to them, such as the curved columned façade, or the two allegorical statues, "Architecture" and "Art", designed by Daniel Chester French in 1898.