Freehand Ink Sketching with 18th Century Masters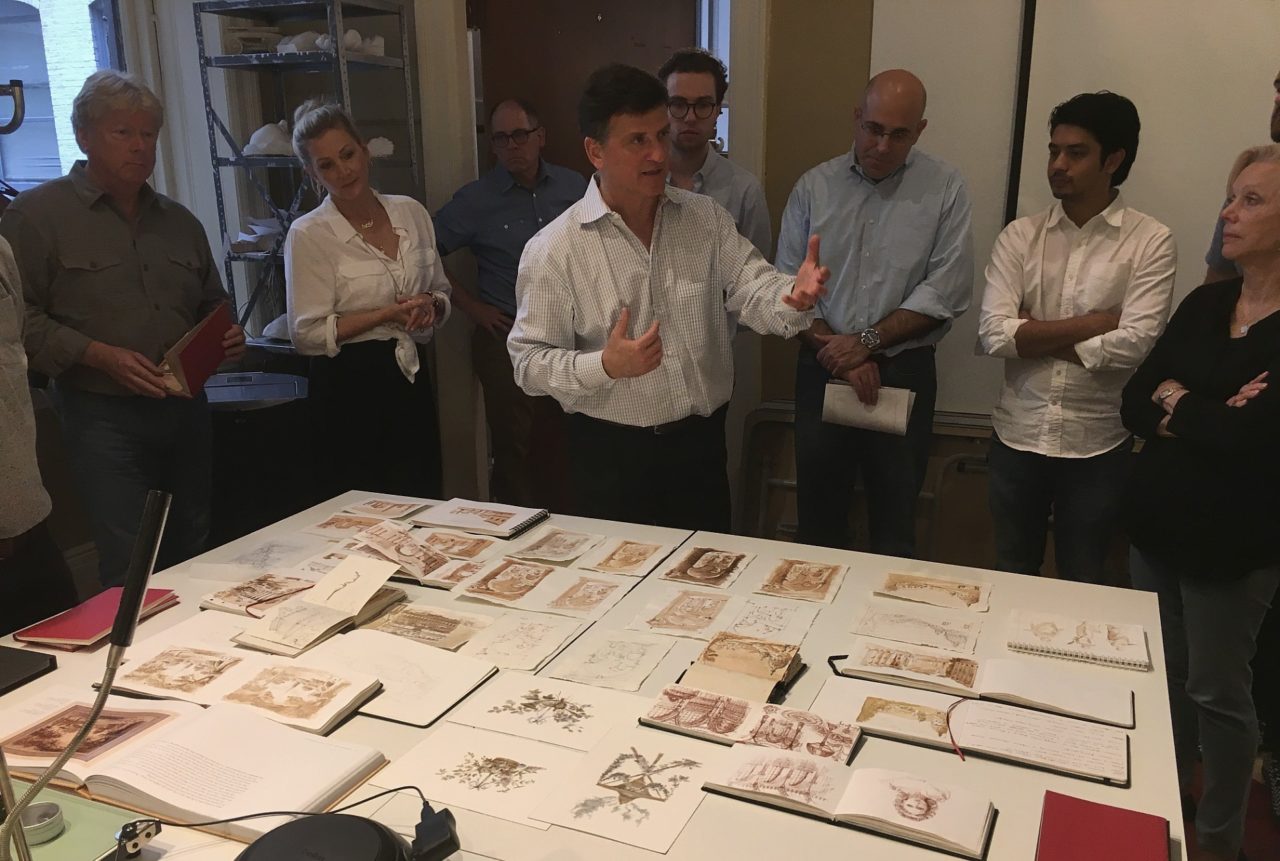 "Where is the light?" Mr. Hamady asked the class at the start of the workshop. "Architecture is about light; so is sketching. When you sketch, you must find the light."

On September 14, Architect Kahlil Hamady and interior designer Leslie-Jon Vickory, both longtime practitioners and enthusiasts of freehand sketching, lead a workshop on ink sketching and wash at the ICAA's National Office. This course explored the drawing methods utilized by 18th century French designer and artist Hubert Robert and English landscape designer Humphry Repton, and gave participants an opportunity to try their hand at the techniques employed by the old masters.
The first hour of the class provided an introduction to the works and methods of the two 18th century artists, and included an instructor demonstration of simulated plein air (open-air) sketching. Students were invited to consider an array of example sketches produced by the instructors and by Robert and Repton themselves.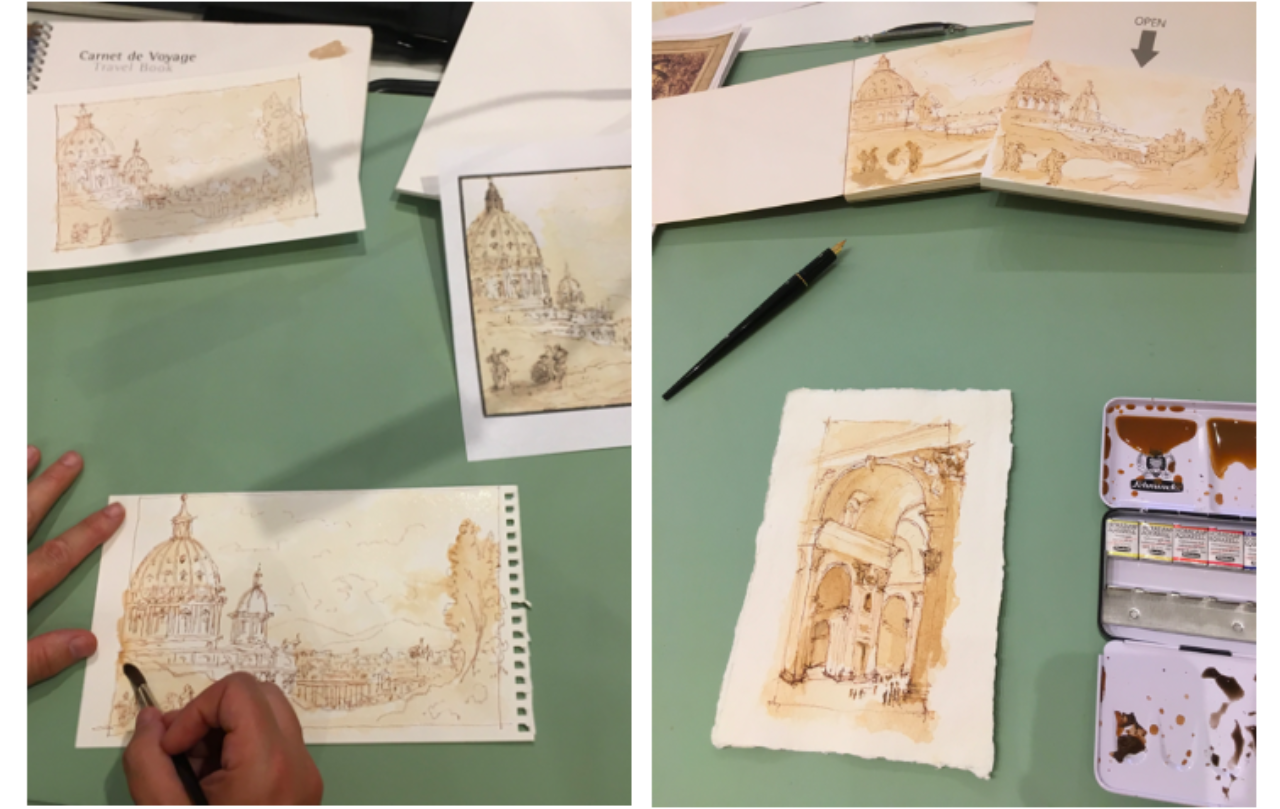 The workshop focused on three landscape and architectural sketches by Robert and Repton. Students completed several studies of each sketch, first to become familiar with the character and methods of the composition, and then with increasing attention to shading and detail. Participants began by producing ink sketches of the landscapes using carbon desk fountain pens. Watercolors in shades of brown and burnt umber were then employed for the ink wash, which involved several layered coats over the course of the day in order to achieve varying levels of shade.

Mr. Hamady and Ms. Vickory offered suggestions and critiques of students' work throughout the day, answering questions and providing demonstrations of plein air sketching techniques. By the end of the course each student had completed 5 to 10 ink wash studies, and had gained a better understanding of the Classical and Picturesque spatial compositions that form the basis of American traditional architecture.