ICAA Launches Mentorship Program in Association with Summer Studio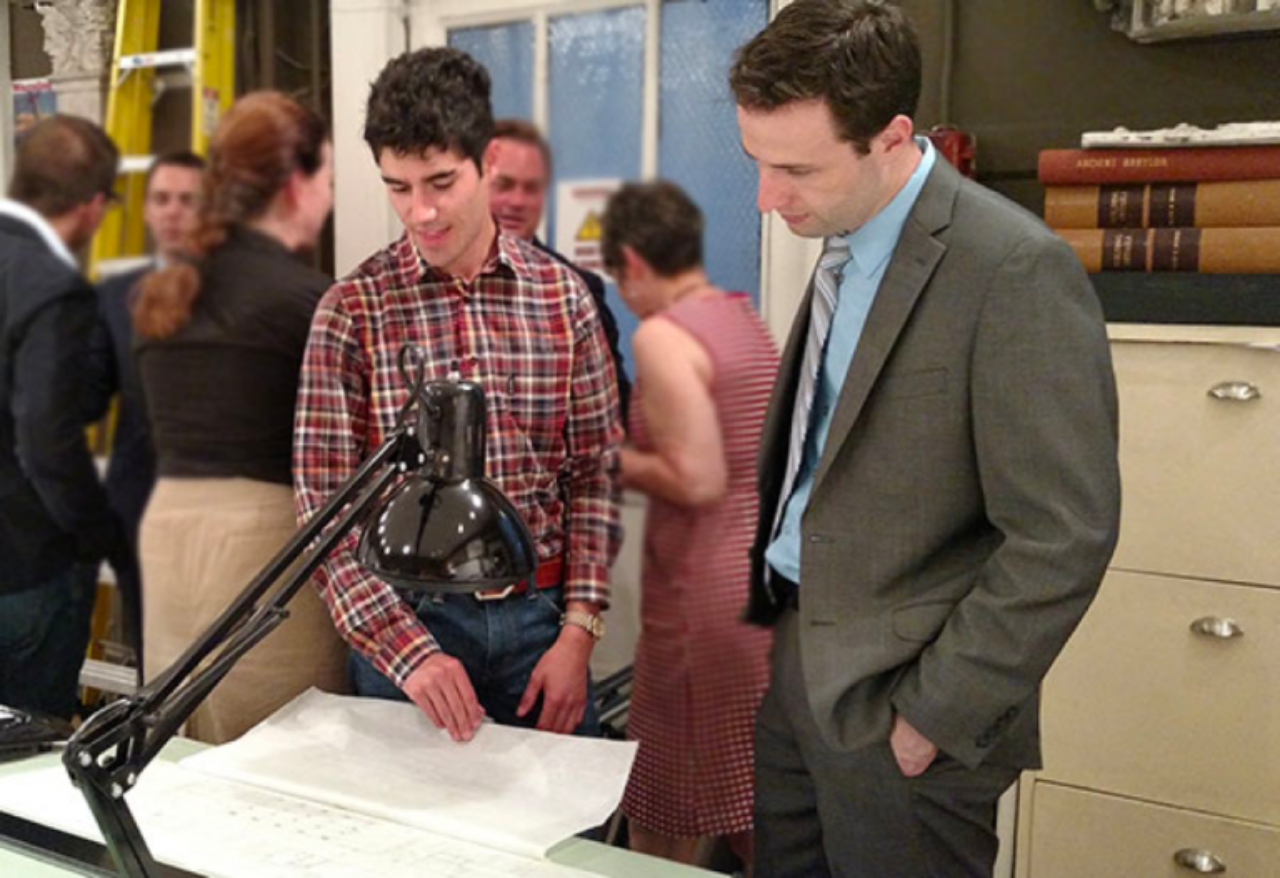 The Institute of Classical Architecture & Art (ICAA) has launched a brand-new mentorship program in association with its Summer Studio in Classical Architecture. Spearheaded by the ICAA Young Members Task Force, the mentorship initiative will connect participants of the Summer Studio program with emerging professionals within the ICAA community, and aims to provide university students and recent graduates with a deeper understanding of the professional world of classical architecture and the related fields.

Participants of the Summer Studio in Classical Architecture – a four-week, immersive program introducing students to skills, knowledge and resources essential to the practice and appreciation of classical design – will have opportunities to engage with mentors through one-on-one meetings, networking events, and during visits to professional firms. More than 20 young professionals have volunteered their time as mentors from a total of nine different firms, including Robert A.M. Stern Architects, Ferguson and Shamamian Architects, Roman and Williams, and G.P. Schafer Architect among others.
ICAA President Peter Lyden said of the program, "This latest initiative allows the ICAA to further support and engage with the next generation of classical architects and designers. By connecting Summer Studio students with our passionate members, we're showing them that a vibrant, successful, and inspiring career in classicism is viable and achievable."
Rodrigo Bollat Montenegro, who serves as Chair of the ICAA Young Members Task Force – a volunteer group of young and emerging architects, designers, and enthusiasts from across the country – worked closely with the ICAA Education Department to design the program. Bollat Montenegro, who is also volunteering as a mentor, said, "This new mentorship program will help guide up-and-coming practitioners as they begin to transition from students to professionals. I look forward to working with the mentees this summer, and continuing to help the ICAA make deeper connections with young professionals."
2017 Summer Studio participant, Tatiana Amundsen, said, "So far, the mentorship program has allowed me to consider classical architecture not only from an academic perspective, but also through the lens of a practicing professional."
After the Summer Studio concludes in mid-July, the ICAA will encourage mentors to continue dialogue with their mentees – many of whom are in the early stages of considering a career in architecture and the related fields. The mentorship initiative also provides Summer Studio participants with an opportunity to discover how ICAA programming and its broader community of members can serve as a valuable resource into the future.