ICAA Podcasts: Classicism in Conversation - Episode 5
20 Questions: Architects & Laypeople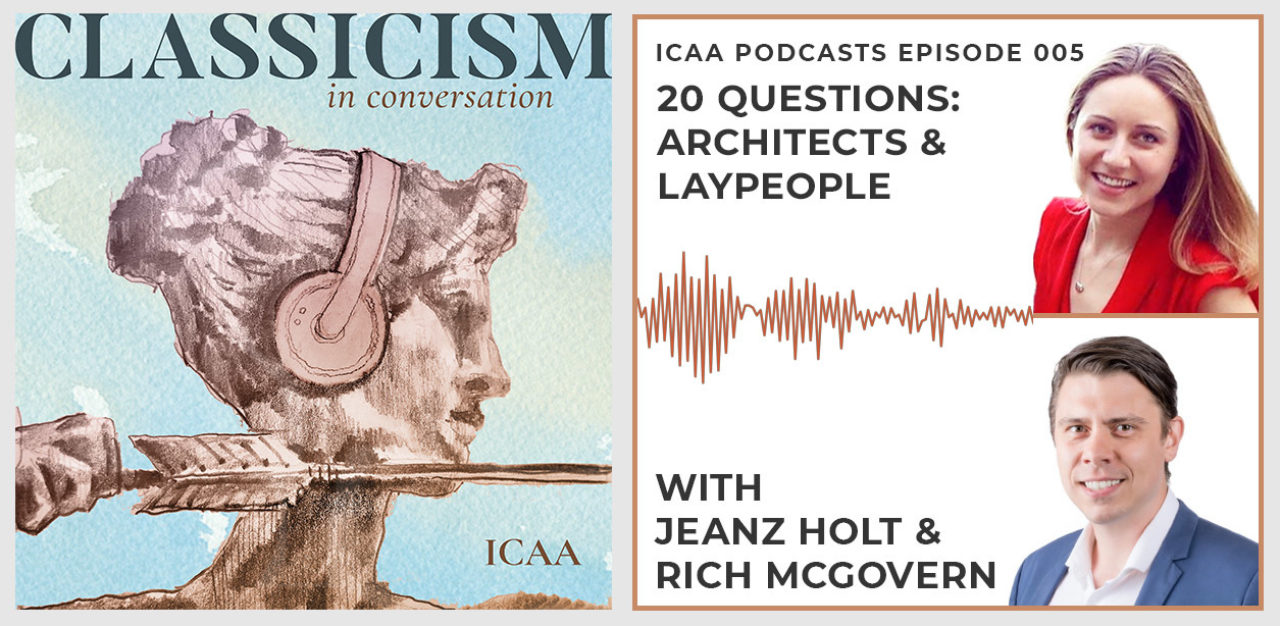 Classicism in Conversation features discussions by architects, urbanists, city planners, designers, and craftspeople about the relevance of the classical tradition in today's modern world. See all episodes of Classicism in Conversation.
Subscribe Now
Classicism in Conversation updates biweekly.



20 Questions: Architects & Laypeople
In the second entry of our mini-series 20 Questions, listen in on a frank and entertaining conversation between three architects and two "laypeople," as each group asks what they have always wanted to know about the professions of their counterparts. Architects and show hosts Kellen Krause, Anthony Catania, and Rodrigo Bollat Montenegro are joined by Jeanz Holt, an attorney, and Rich McGovern, who works in digital media in New York City. Although all five of our contributors are enthusiastic about architecture - Jeanz and Rich even worked previously for the Institute of Classical Architecture & Art - find out what the enthusiasts have always wanted to know about the professionals, and how the architects think of the "laypeople" who live and work in the buildings they design.