Inspired Places & Spaces – April
For many millennia, Italy has served an epicenter of inspiration. Italy is a vital creative and educational resource, especially for the ICAA community. When ICAA Chicago-Midwest Chapter Board members Gary Ainge, Chris Derrick, and Elizabeth McNicholas were asked about their favorite places and spaces, it's no surprise that all three favored Italian sites.
Gary Ainge: On a recent trip to Italy my wife and I had the opportunity to take in the sun setting over Florence from the terrace adjacent to San Miniato and from Piazzale Michelangiolo. Although ever-changing and fleeting, the sunlight accentuated all the beautiful aspects of the city in an awe-inspiring performance that left us both with indelible memories of the time and place.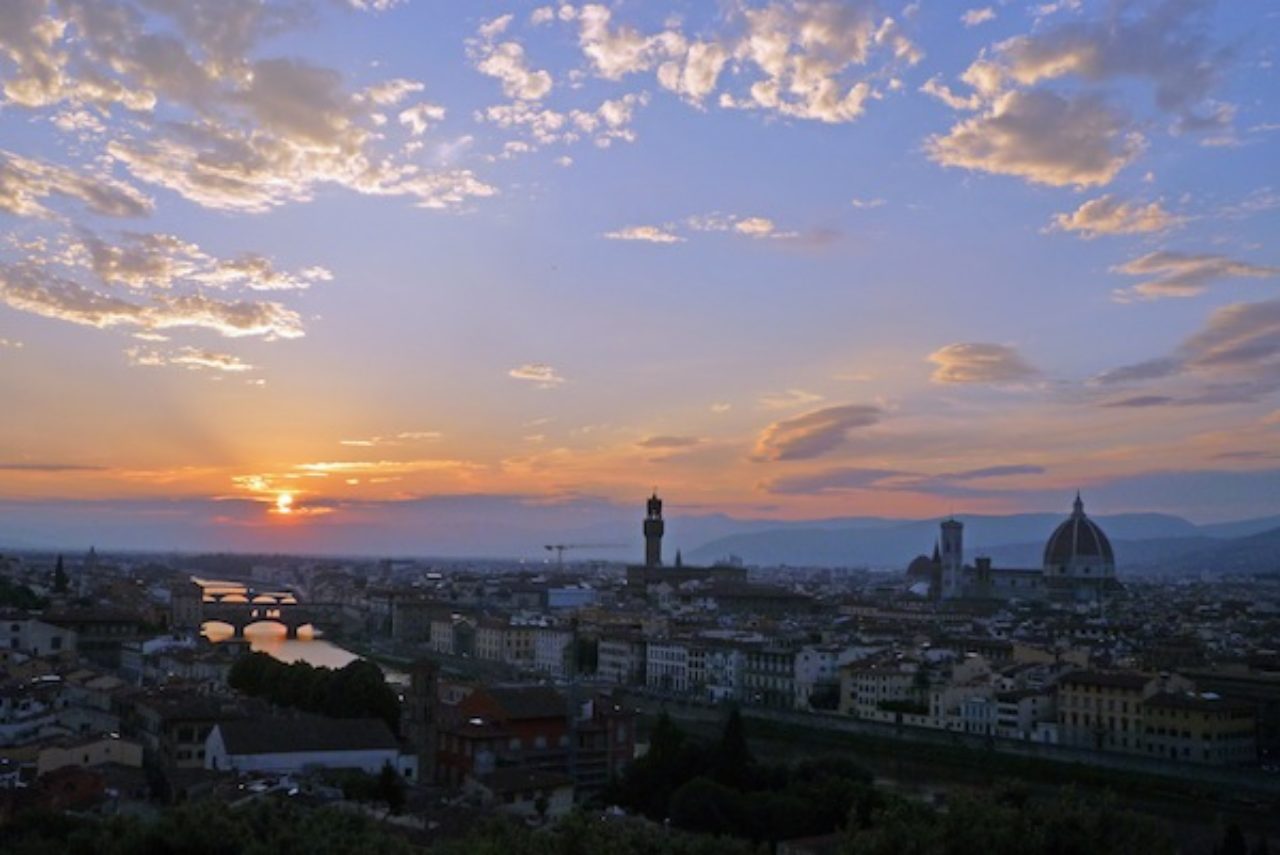 Sun setting over Florence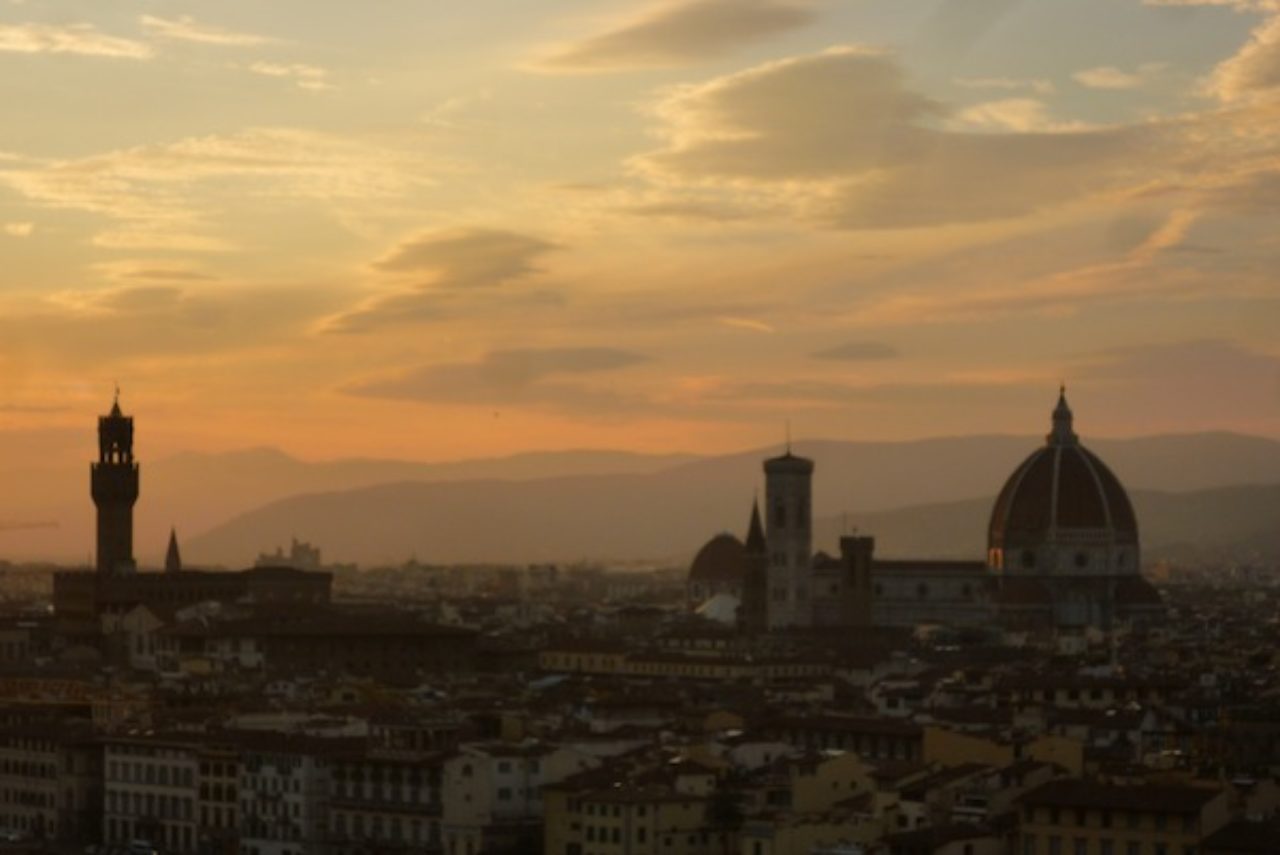 Sun setting over Florence
Chris Derrick: The Ecstasy of Saint Theresa – This sculpture by Lorenzo Bernini is the most beautiful work of art I have ever seen. The sculpture's setting in the aedicule of the Santa Maria della Vittoria is a wonderful stage for what I consider to be the pinnacle of the Classical Arts. Not only are the figures flawless, but Bernini has breathed life into them. His choice of subject has made this masterpiece all the more inspiring. It is as if Bernini has caught St. Theresa of Avila at the very point where the bitter pain of God's love is piercing her heart and she realizes nothing less will ever satisfy her. This composition speaks to me of beauty, hope, and virtue and characterizes all that art and architecture has the potential to become.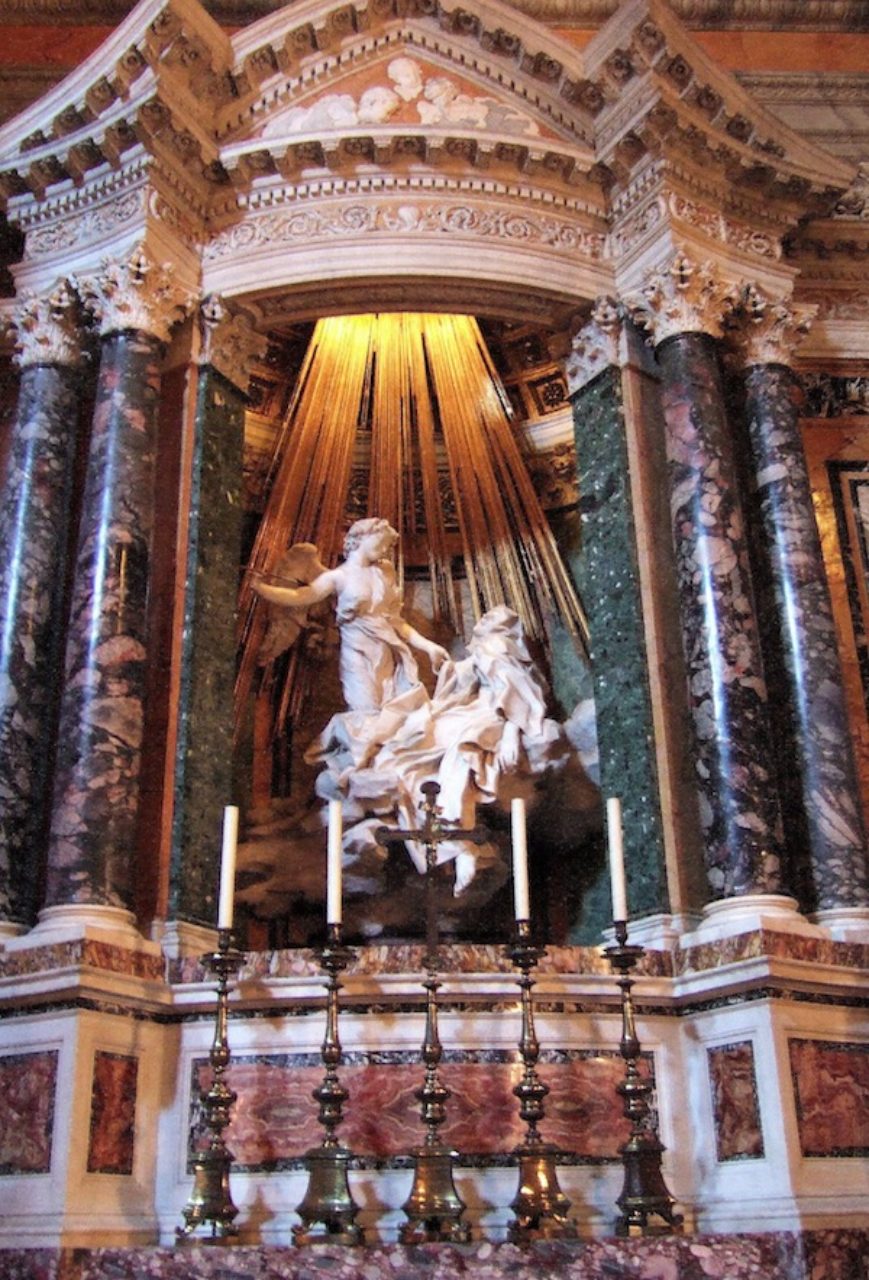 The Ecstasy of Saint Theresa
Elizabeth McNicholas: To explore Milan's Cimitero Monumentale for an afternoon is to take just about as stimulating a "Grand Tour" as one could ever hope to orchestrate. While it's easy - particularly for an architect - to be overwhelmed by the beauty and whimsy of the monuments' designs, one also finds oneself powerless against the purposeful efforts of past sculptural masters to manipulate your emotions through their art. Whatever inner balance (or imbalance) there is of sorrow and delight will be re-calibrated at every turn: a truly sublime experience.