Institute of Classical Architecture & Art Reaches for New Heights at Marymount School
For press inquiries, contact: Richard McGovern, Marketing and Digital Communications Manager (212) 730-9646 x 101 | [email protected]
On Friday, November 13th, the Institute of Classical Architecture & Art (ICAA) concluded the sixth week of its innovative middle school program, New Heights: Discovering Classical Architecture. A collaboration between the ICAA and Marymount School of New York, the 10-week program brings the ICAA's mission of advancing the practice and appreciation of the classical tradition in architecture, urbanism, and the allied arts to 56 eighth grade students at Marymount, an independent Catholic girls' school in New York City.

Working with ICAA educators, architects, architectural historians, and specialists, Marymount students engage in a dynamic study of classical architecture through meaningful observation, critical thinking, interactive studio experience, and guided field studies. During the first six weeks of the program, students visited sites in New York City, including the Metropolitan Museum of Art, historic mansions of Fifth Avenue, and Marymount's own Beaux-Arts building. In several hands-on sessions, students also learned about the traditional materials of architecture and experienced the process of pouring plaster with Adrian Taylor, Principal at Hyde Park Mouldings. Forthcoming trips will bring students to the surrounding neighborhood of the School and to the Church of St. Ignatius Loyola.

"The New Heights program has helped Marymount School students make connections between the architecture in their own city, their own neighborhood, and even their own school. It has also introduced them to a shared architectural language providing a rich context to understand how place and space impact human lives," says Concepcion Alvar, Headmistress of Marymount School.
New Heights aims to familiarize students with the history of architecture, the role and responsibility of architects, and possible professional paths in a variety of architectural fields. The program's carefully planned and rigorous curriculum endeavors to inspire a new generation to become leaders of architectural preservation and urbanism. "The goal of New Heights is to provide students with an architectural vocabulary, an understanding of composition and design, and an opportunity to consider a future career in architecture or the related arts," says ICAA President, Peter Lyden.
Francis Morrone, New Heights instructor and Architectural Historian at New York University, says students and teachers alike are engaging in the program enthusiastically: "The Marymount girls are not only lively and inquisitive, which I expected, but they are astonishingly well prepared. I find the times I spend with them to be the thing I most look forward to in this very busy time of the year for me. The whole project, which has admittedly had a steep learning curve, has been better by far than I ever dreamed."
Now in its seventh week, the program's important role in educating students about career opportunities is also evident. "I relish the opportunity to assist these enthusiastic girls in discovering the inherent beauty and importance of Classical Architecture. I only wish I had gone through such a unique and inspiring program at that age," says Michael Romero, a New Heights instructor who earned a degree in Architecture from the University of Notre Dame. Romero is currently Executive Director at Atlas Collaborative Foundation, which helps to develop neglected urban areas.
The program's title, New Heights, represents the ICAA's objective to teach the next generation of students to take notice of the buildings and spaces that comprise their environment – from church steeples to classical mouldings and historic neighborhoods. While the program is designed for all students, its title also signifies the ICAA's aspiration to bring more diversity, especially among women, to the field of architecture. After reviewing the inaugural program at Marymount, the ICAA aims to introduce the curriculum with lesson plans at other schools nationally.
New Heights classroom sessions and field studies are led by professionals in the fields of architecture and design, including Sarah Magness, Francis Morrone, Stephanie Mustian, Martin Brandwein, Liz McEnaney, Michael Romero, and Adrian Taylor.
The program will conclude on February 18th with an exhibition showcasing the students' final projects at Marymount School.
Marymount School of New York Marymount School of New York is an independent Catholic day school that seeks to educate young women who are prepared to challenge, shape, and change the world. For more information, visit www.marymountnyc.org.
Institute of Classical Architecture & Art The ICAA is the leading national nonprofit organization dedicated to advancing the practice and appreciation of the classical tradition in architecture and the allied arts through education, publications, awards, and advocacy. For more information, visit www.classicist.org.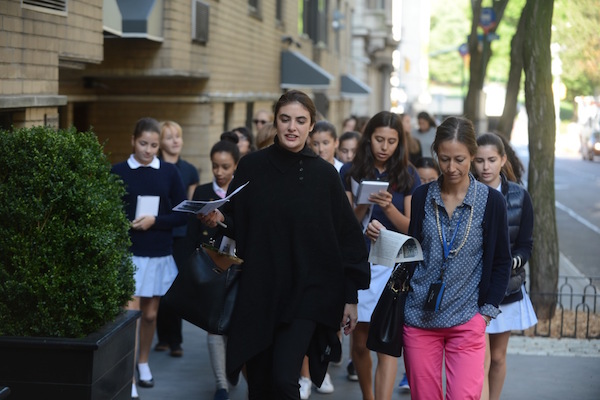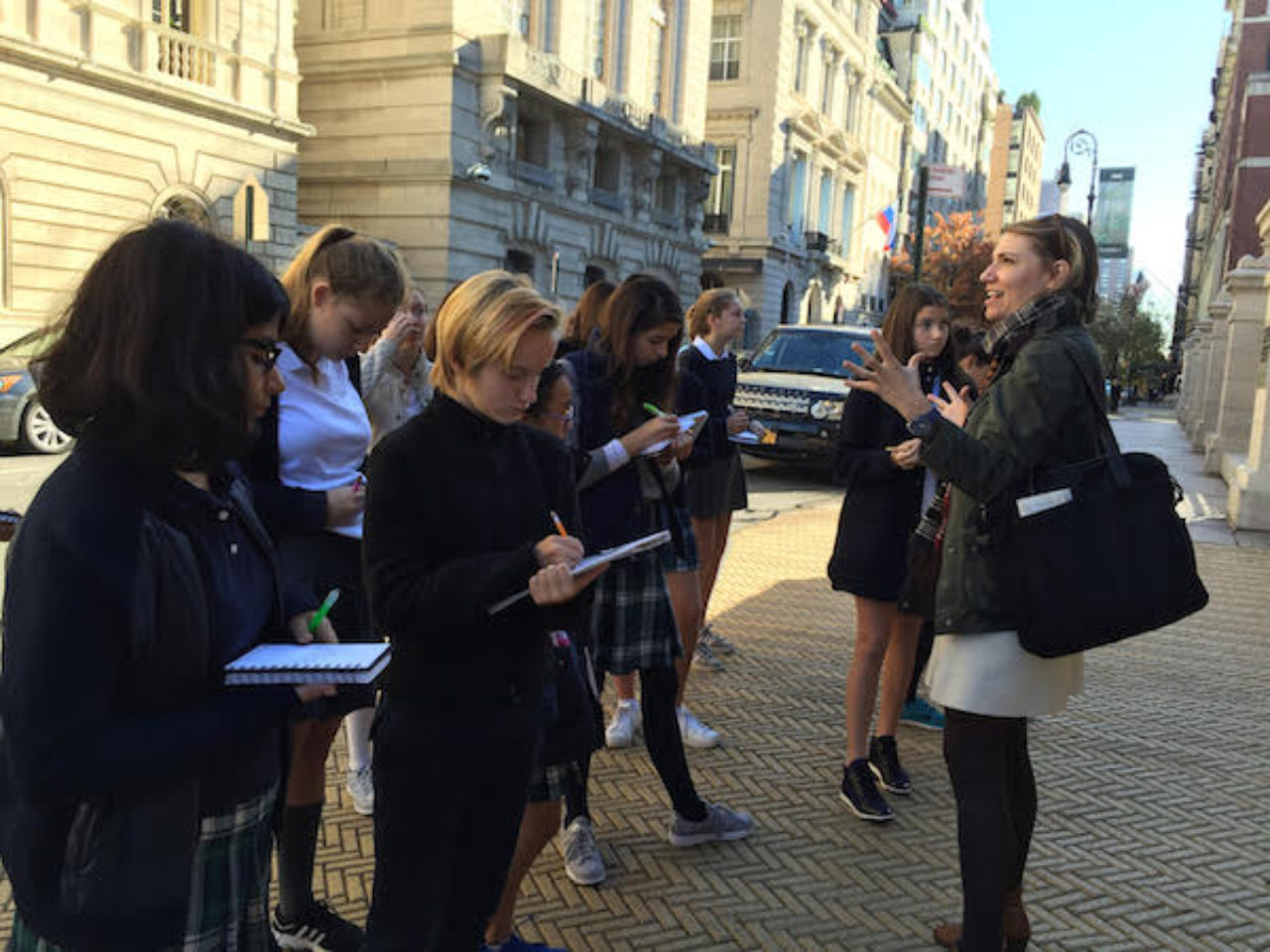 Instructor Liz McEnaney leads a field study of the classical mansions of Fifth Avenue (photo credit: Jillian Pagliocca)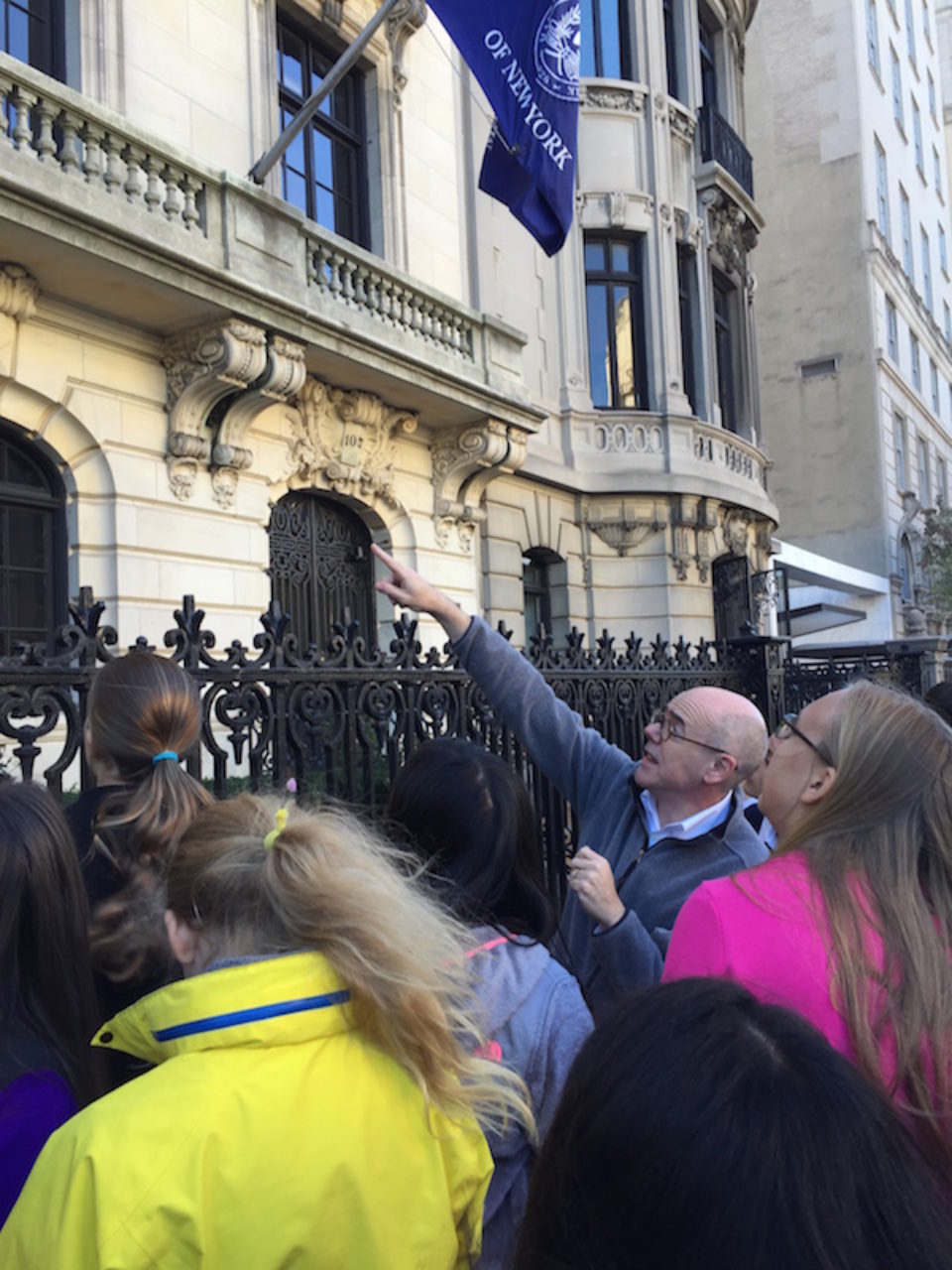 Instructor Francis Morrone leads a field study of the buildings of Marymount School (photo credit: Jillian Pagliocca)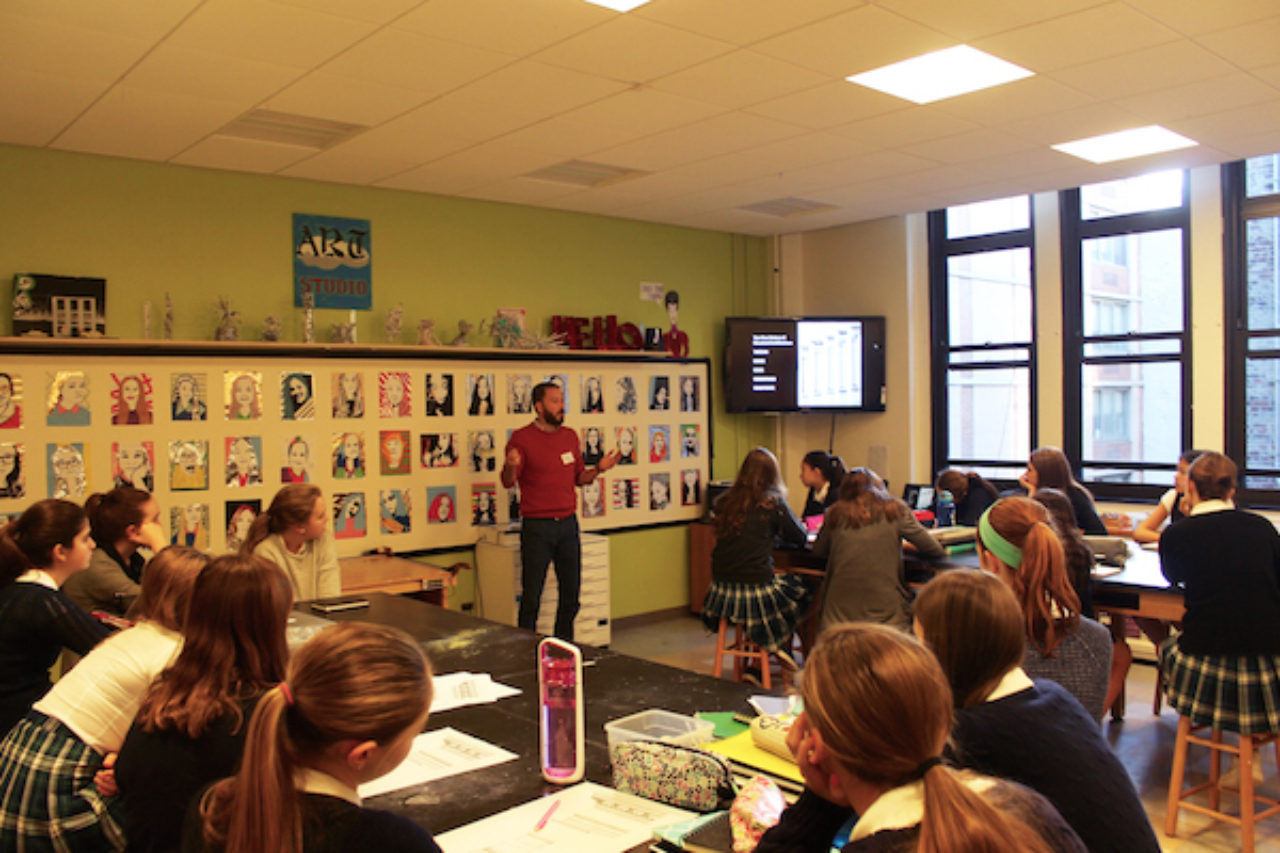 Instructor Michael Romero introduces students to the classical elements of architecture (photo credit: ICAA)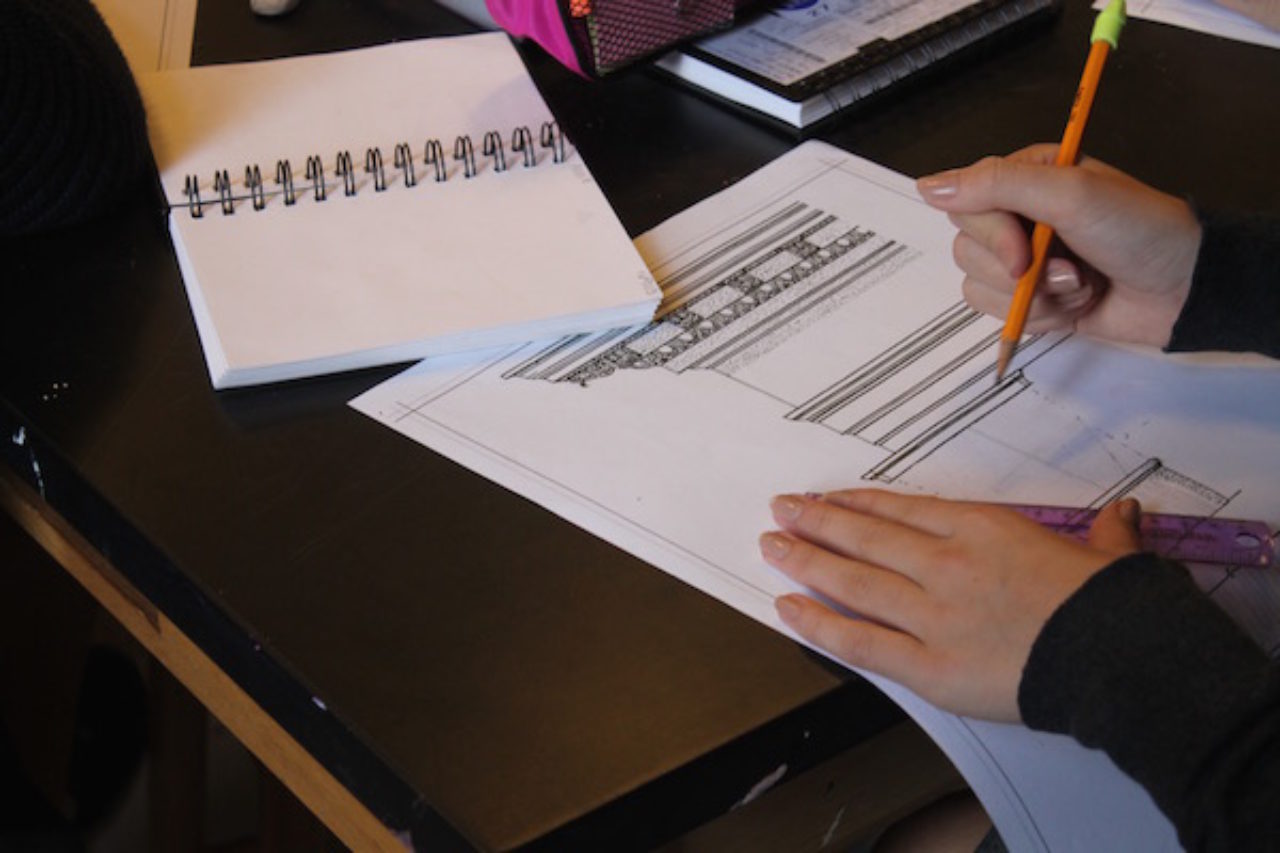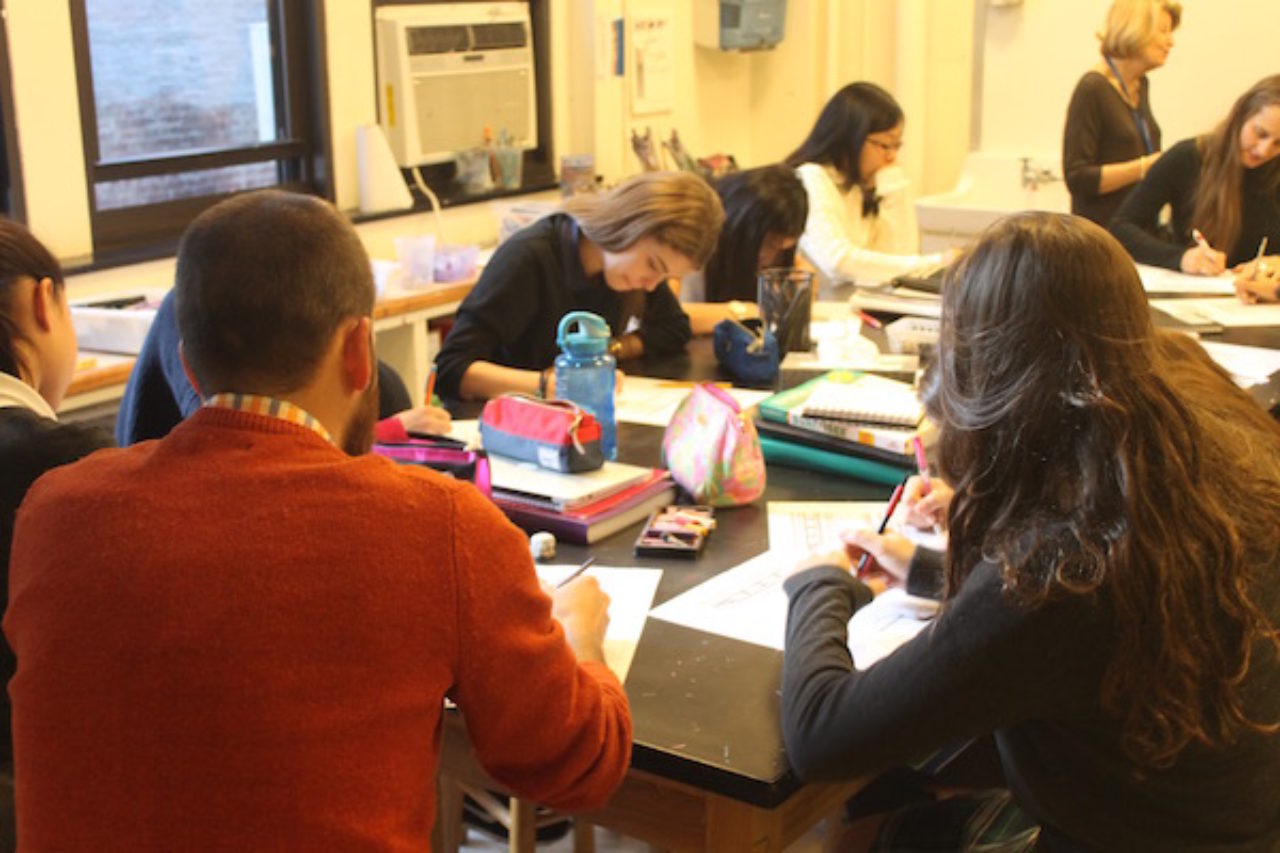 Students at work (photo credit: ICAA)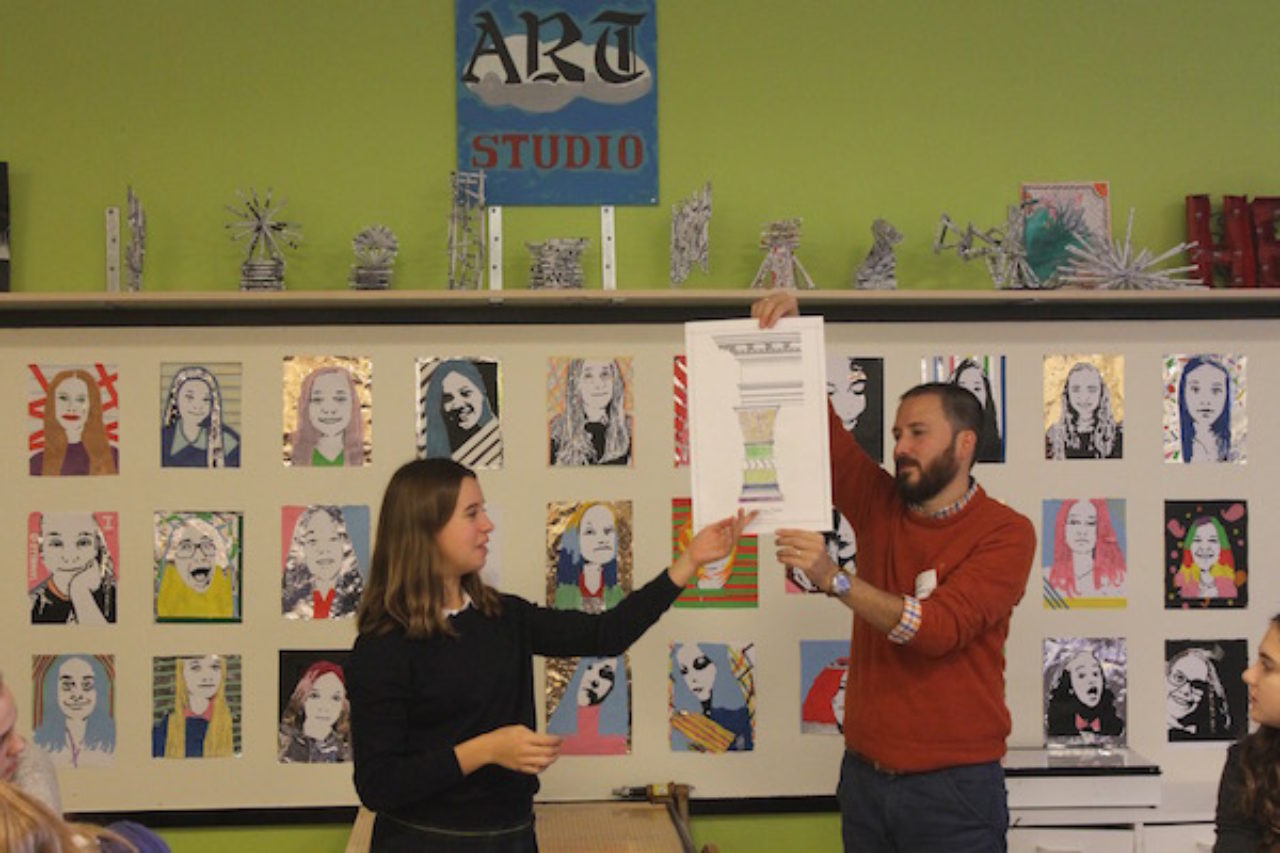 A student presents her decorated column to her classmates (photo credit: ICAA)