Jane Jacobs' Greenwich Village
On Saturday, October 7, a group of designers, architects, engineers, and enthusiasts met at Washington Square Park in order to examine both the general principles of traditional urbanism and the specific history of Greenwich Village through the The Urbanism of Greenwich Village walking tour.
The tour took place on a mild, sunny day, perfect for enjoying the sights of Greenwich Village. Instructors Michael Geller and Rodrigo Bollat Montenegro began with a discussion of Washington Square Park and, as with the other destinations on the tour, its interesting history. They noted, for example, how the area was a bastion of Jane Jacobs's campaign against Robert Moses's development plans, which included an effort to replace the park with thoroughfare space. The discussion then turned to how the park has been masterfully designed to fit into Greenwich Village as a whole. Their instruction was supplemented by both handouts showing the historical layout of the Village and the real-life surroundings of the tour.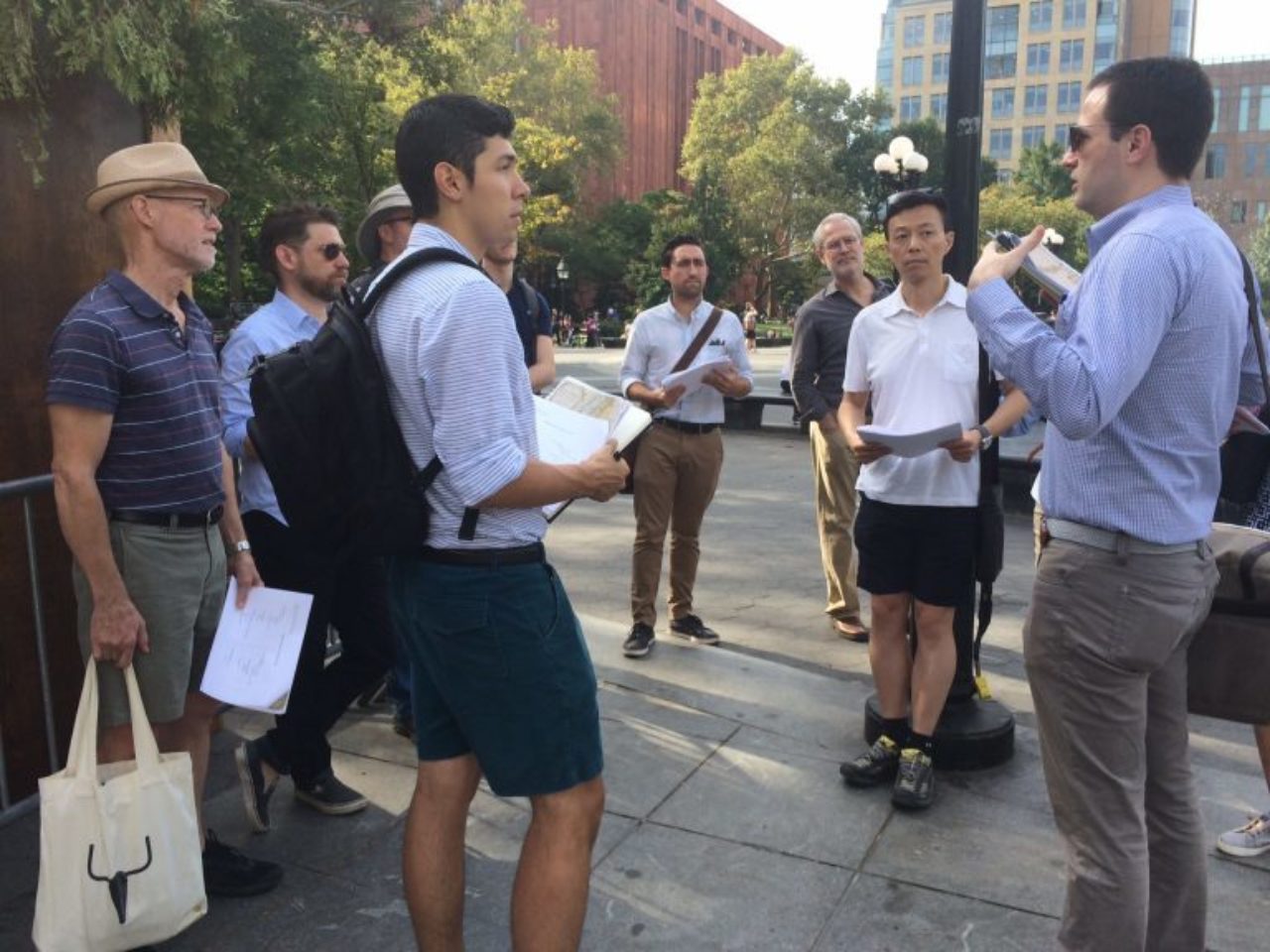 Much of the tour focused on the importance of transitional spaces in creating coherent urban landscapes. Among many other sites, the tour visited the entrance to the NYU School of Law. The instructors spoke about how the classical styling of the entrance, including an arcade, stairs, and a forecourt, brought out its transitional nature. While each individual archway and set of stairs provides only a subtle cue as to the nature of the space, together they build up to a strong perception of a tangible transition from the public street to the semi-public outdoor court to the private interior. Classical elements such as base moldings also create a transition from the street to the building itself. These elements are essential to urban planning, as they allow people to clearly parse the meaning of urban space.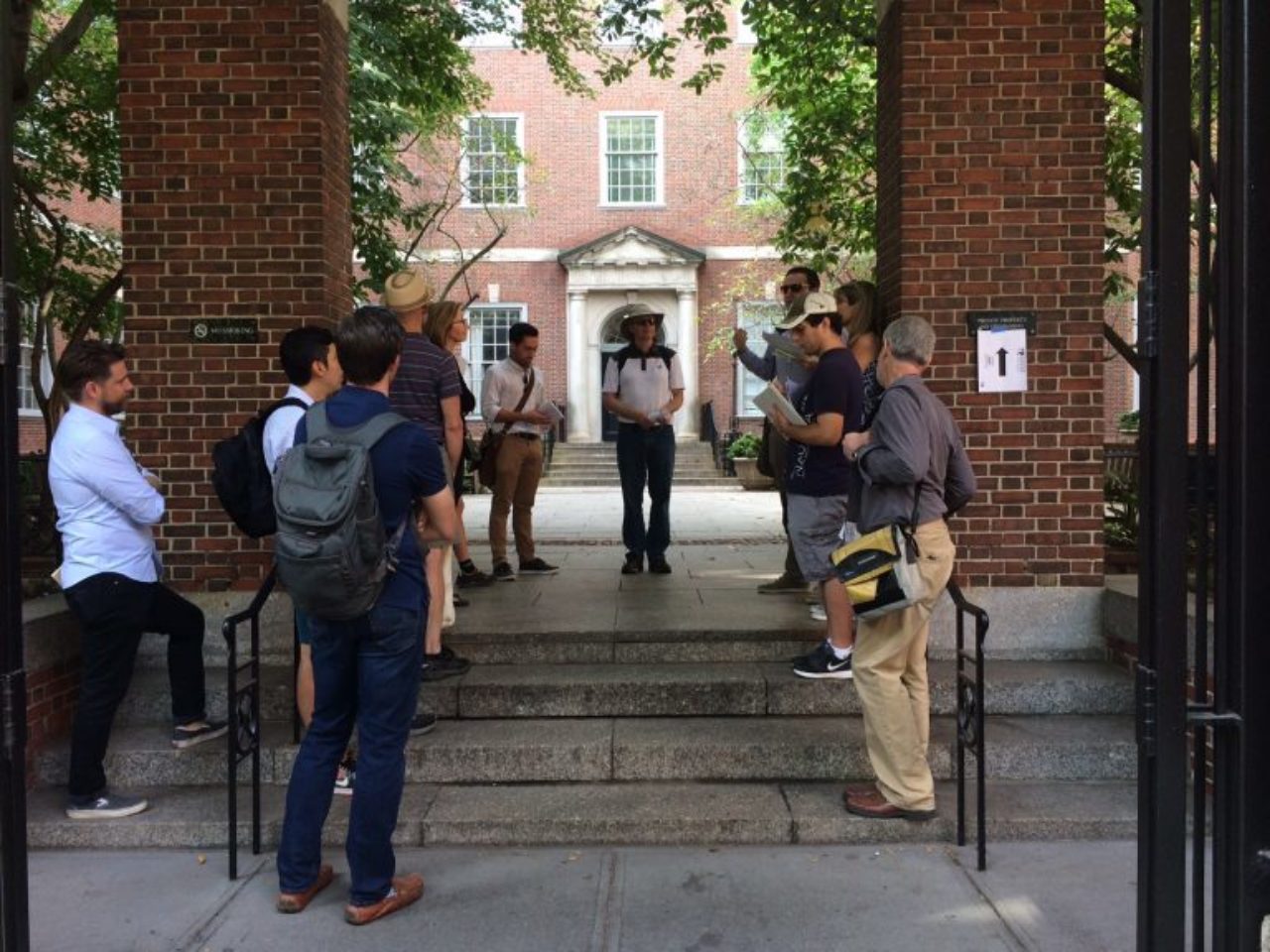 During the pleasant walks between destinations, students were encouraged to discuss the sites with each other and ask questions to the instructors. At several locations, such as the Washington Mews, students completed observational sketches to help them understand key spatial relationships in urban planning, such as how the relative sizes of roads, sidewalks, and buildings synthesize to elicit specific impacts on different kinds of streets. The class gave the participants both a better understanding of the specific architectural history of Greenwich Village and a better appreciation of how the principles of urban planning are used to create beautiful cityscapes.