Preserving Gustavino's Tiles at the Eglise de Notre Dame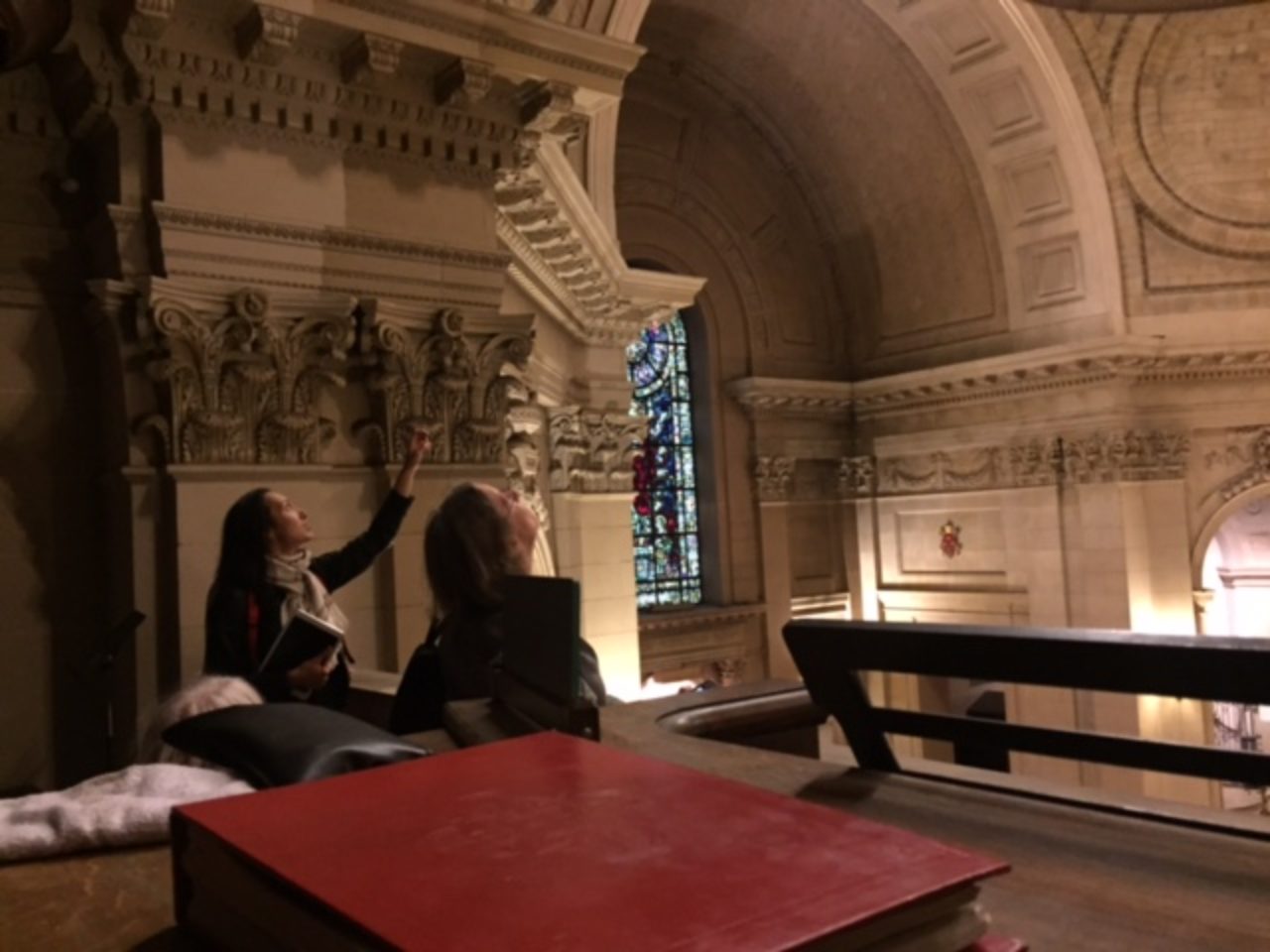 On September 22nd and 24th, the ICAA offered a continuing education course for those seeking to expand their knowledge on ecclesiastical architecture and the works of Cross & Cross and R. Guastavino Co. Instructors Megan Reese, Anne Walker, and Mary Kay Judy gave a lecture on Thursday that informed the subsequent walking tour of the Eglise de Notre Dame in Morningside Heights, led by Megan Reese and Gregory Dietrich, on Saturday.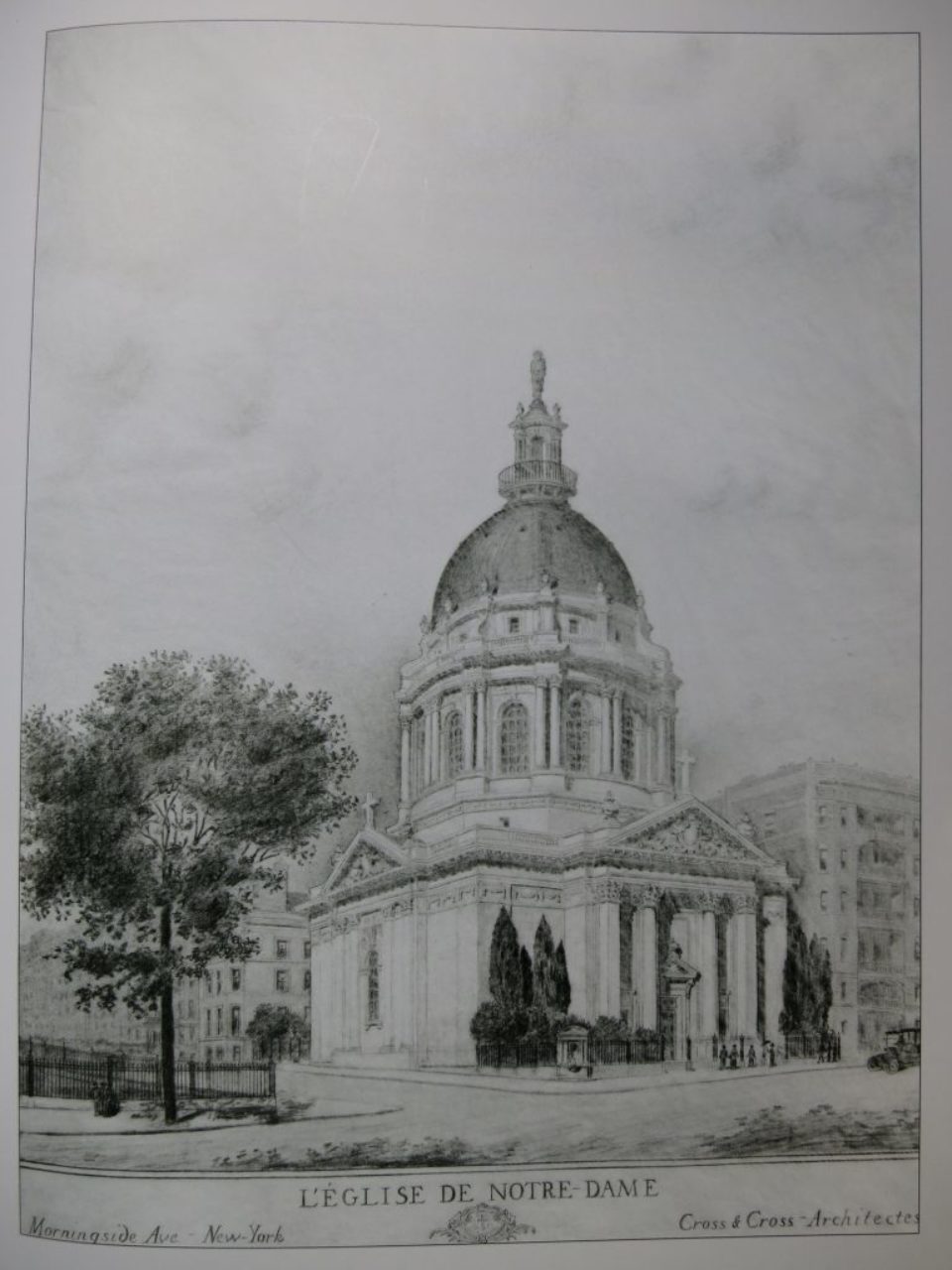 The group was comprised of architects, Guastavino enthusiasts and members of the congregation, all looking to gain a thorough perspective of this architectural gem of Morningside Heights. The lecture gave both those who'd been to the church and those who hadn't an astute and informed lens through which to view L'Eglise during the tour the next day.
On the tour, participants learned about the history of the construction of the church's vaulted ceilings using R. Guastavino Co.'s fireproof terracotta and hydraulic cement tiles. The tiles were laid in an interlocking herringbone pattern to provide structural integrity and the ability to support significant weight. Guastavino's work can be seen in many buildings throughout New York City including Carnegie Hall, Ellis Island's Registry Room, and Grand Central Terminal.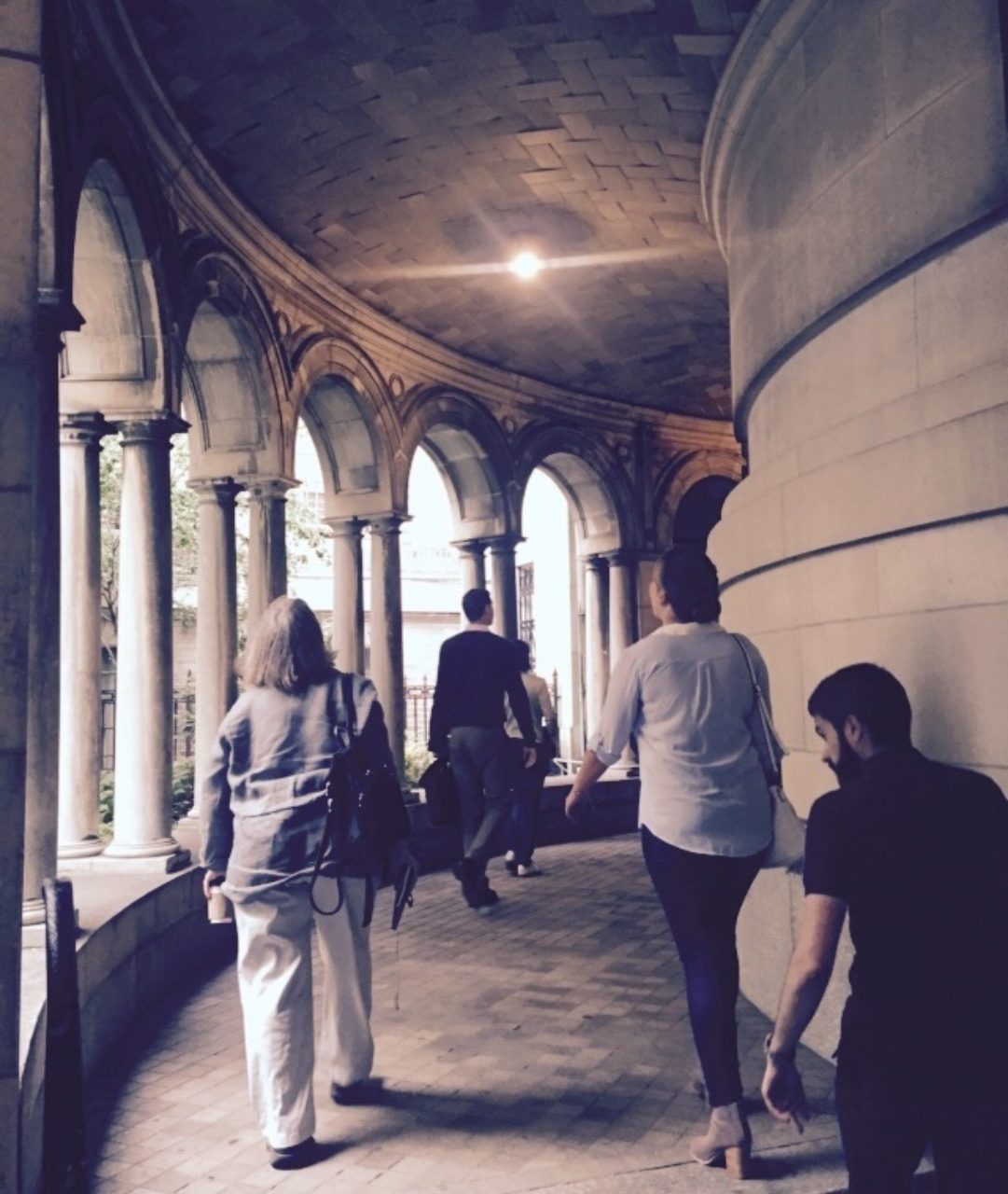 The designers, Cross & Cross, were commissioned by their aunt in 1914 to enlarge the original chapel, designed by Daus & Otto, to accommodate the area's growing constituency. Cross & Cross came up with an ambitious neoclassical plan based on the French Beaux Arts style. The original plan included a large dome modeled after L'Eglise des Invalides in Paris, but the plans to build the dome were abandoned in the 1960s.
Participants were invited to the roof, where they were able to see first hand some of the parallels and dialogues between French designs and decorative elements of the neighboring buildings and the church.