Soanian Classicism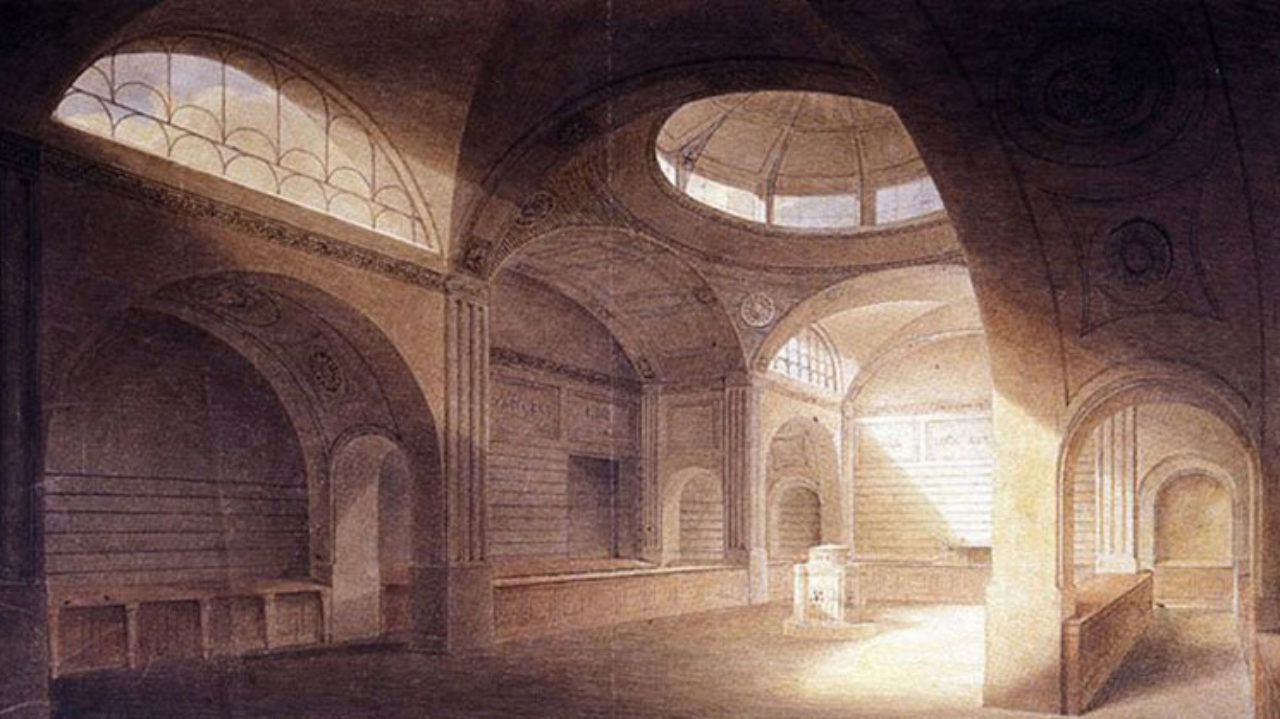 On March 9th, Danielle Willkens, Assistant Professor of Architecture at Auburn University School of Architecture, Planning, and Landscape Architecture, and a former recipient of the Sir John Soane's Museum Foundation Travelling Fellowship, taught a course on Soanian Classicism at the ICAA's National Office. This course explored the impressive legacy left by the English architect John Soane and his impact on neo-classical design.

The lecture was divided into three distinct parts that discussed the integral moments of Soane's life: his educational foundation, his teaching career, and his legacy. Soane's upbringing and education were fundamental in his future aspirations as a renowned architect. He was the son of a bricklayer, a background that influenced his early designs of country homes and his creation of the hollow conical brick used in the domes at the Bank of England.

His career began when he received the Royal Academy's Traveling Scholarship in 1777. He began his Grand Tour of Europe in 1778 with the ultimate destination of Rome. Soane traveled with a group to a number of historic places such as Naples, Paris, and Pompeii. The Grand Tour became an educational experience as well as one that would advance his career. Many of his traveling companions would become clients. He returned to London in 1780 to begin working on commissions, cutting his three year tour short.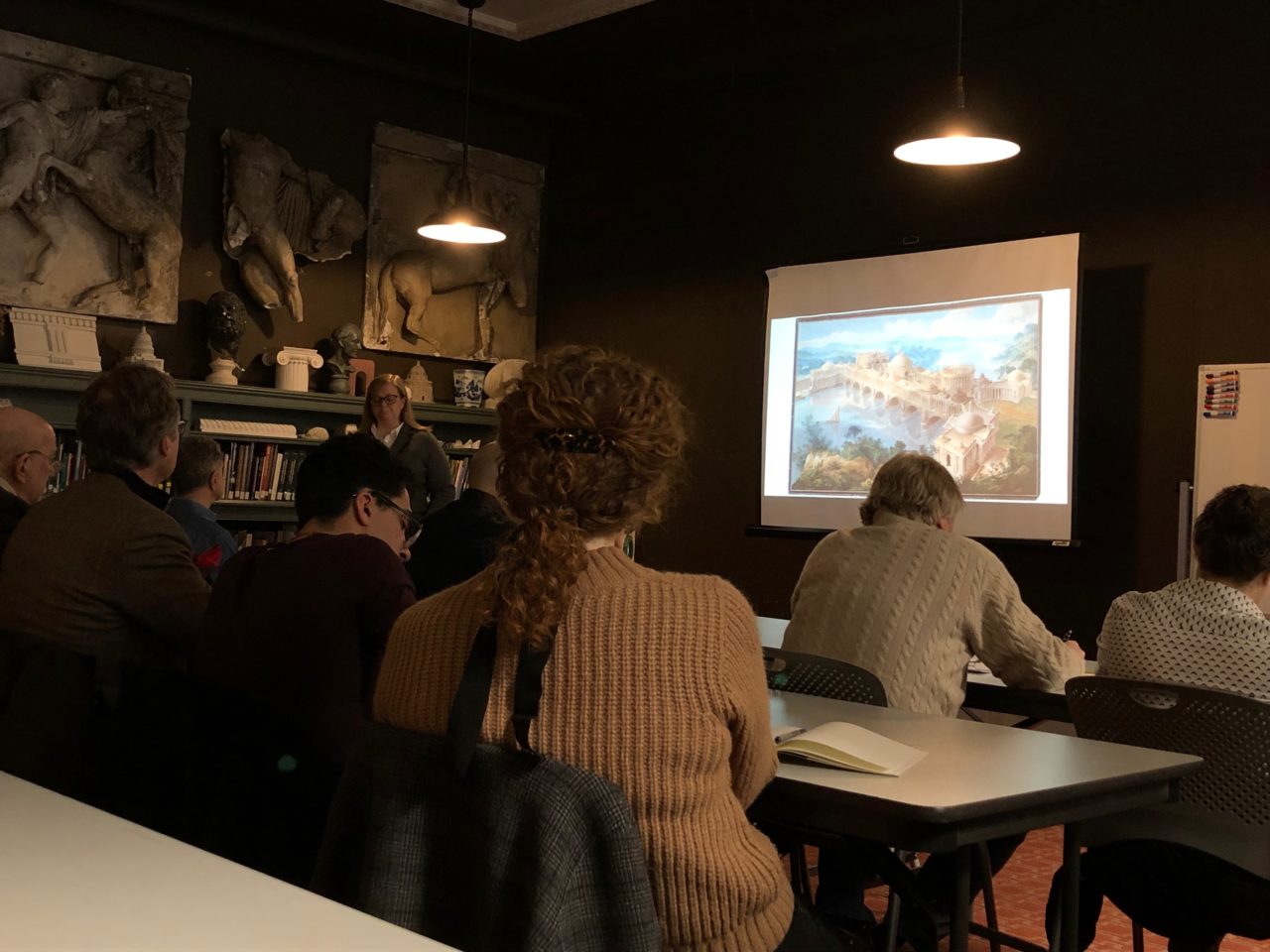 In the 1780s, Soane began to establish himself as distinguished architect in London, and by 1788 he become the architect of the Bank of England, a position he held until the end of his career. He was appointed as a professor at the Royal Academy in the early 1800s and gave a series of lectures during his time there. Soane was the first person to give lectures at the Royal Academy with fully illustrated architecture which showcased his own design principles. His time as a professor allowed him to build important relationships with his students and apprentices.

The culmination of John Soane's hard work and legacy was showcased in his London home at Lincoln's Inn Fields that held his extensive art collection as well as his own distinguished architectural design. This home and his collection are now preserved as the Sir John Soane's Museum. Prof. Willkens explained that Soane originally intended for his legacy to be carried on by his sons, but ultimately established that relationship with his students and apprentices, as he allowed them to use his home and collection as a space for education and study. He published three editions of a guide-like book, Description of the House and Museum on the North Side of Lincoln's-Inn-Field, which extensively explained and illustrated the architecture and design of this building. Soane's legacy was cemented in 1833 when an Act of Parliament allowed the home and collection to become a historical site that would remain unchanged from its current condition.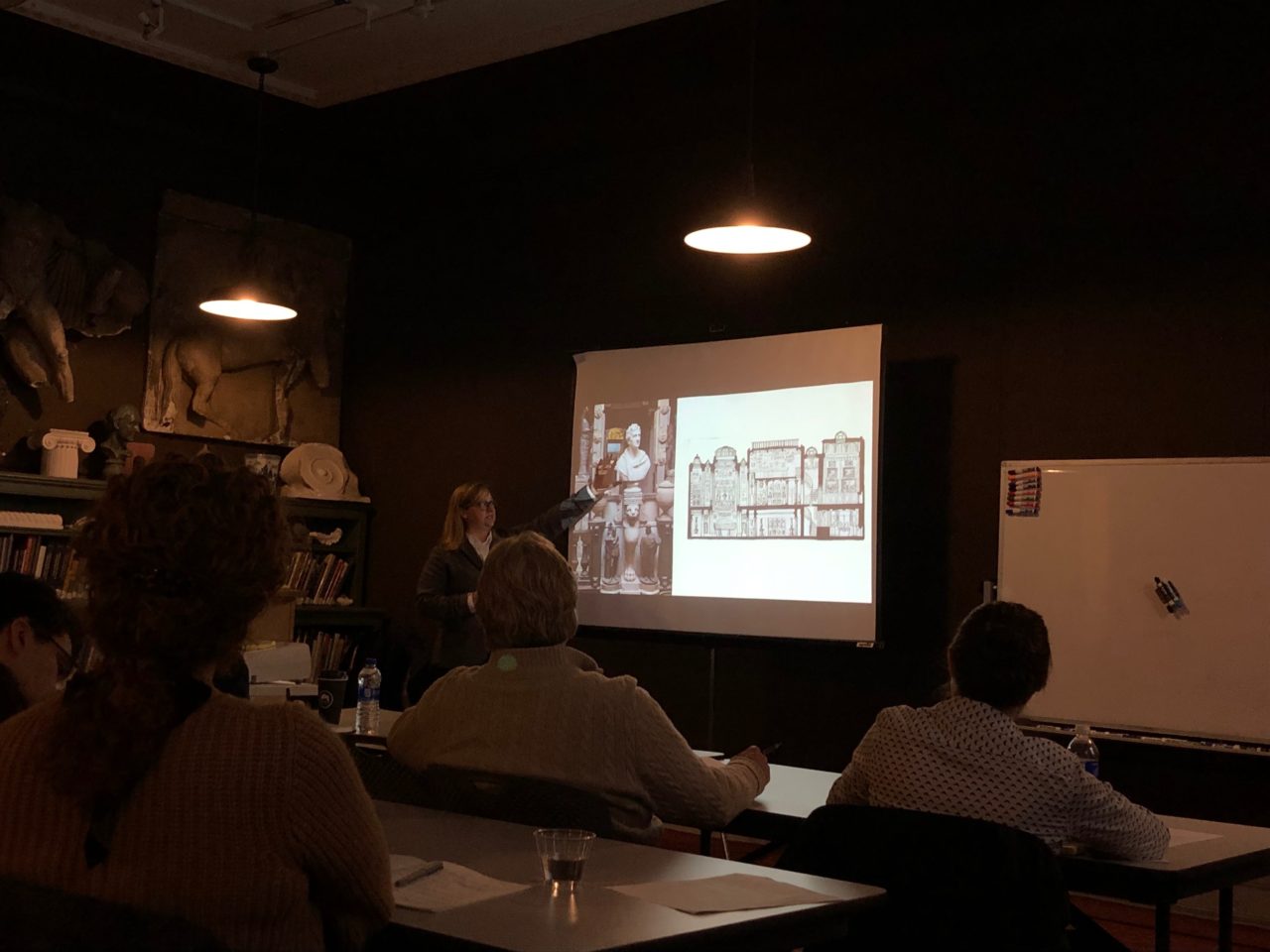 The history of John Soane's life and architectural work allowed participants to see how an architect's life influences the legacy they leave behind. Prof. Willkens emphasized that Soane's drawings and illustrations introduced a new way to approach architectural design and education. The course ended with an enlightening Q&A and a visit to the New York Public Library Stephen Schwarzman Building to view a copy of John Britton's The Union of Architecture, Sculpture, and Painting (1827).