Summer Studio in Classical Architecture 2016 | Week Three
Follow the ICAA's Summer Studio in Classical Architecture program, from June 20th through July 16th, as students from across the country spend four weeks in New York City and the surrounding region exploring the ideas, methods, and issues related to classical architectural design.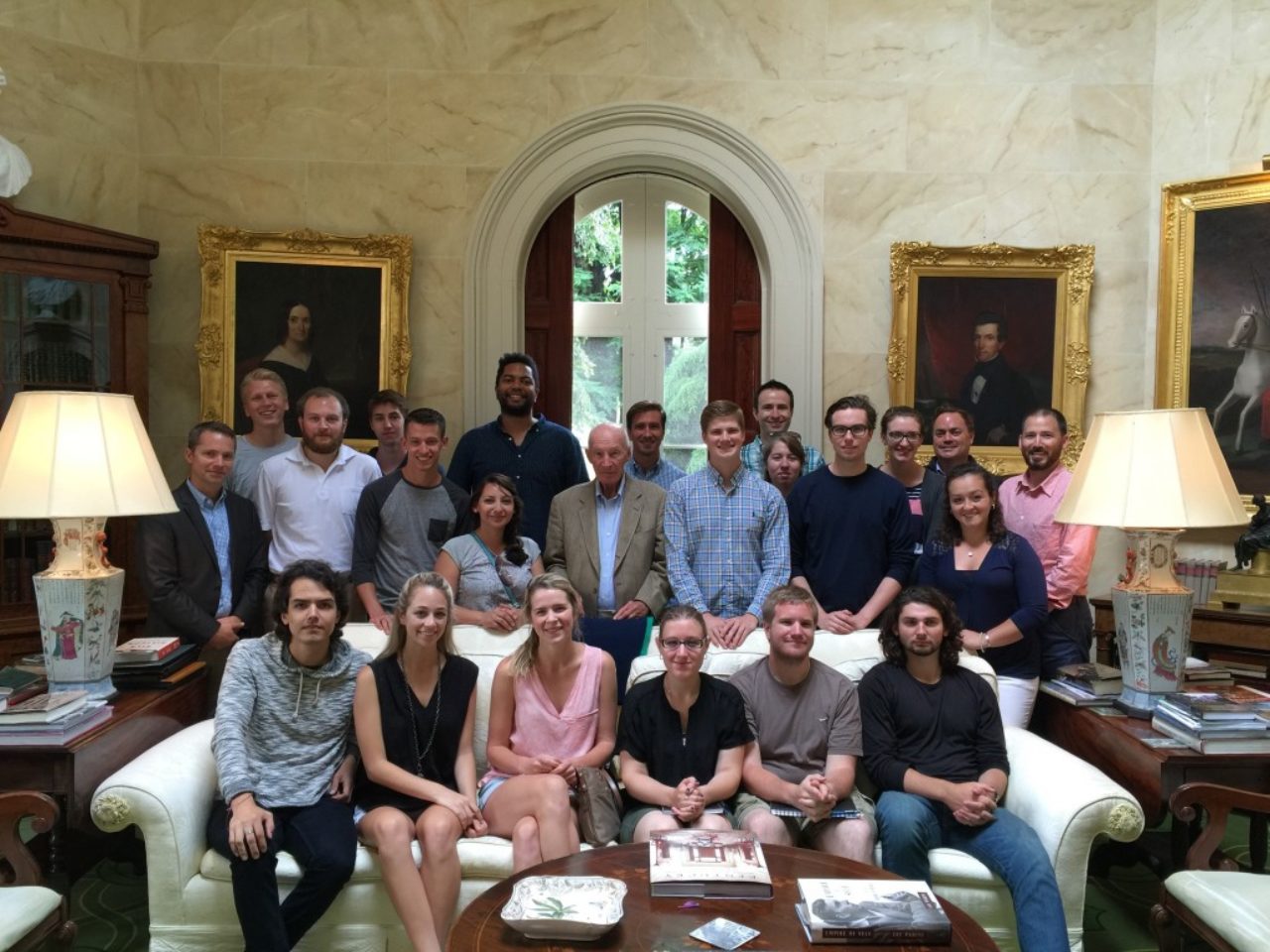 Summer Studio group and ICAA President, Peter Lyden, at Edgewater in Barrytown, NY with host, Richard H. Jenrette
July 9th by Elizabeth Suggs: Today, our class left Downtown Manhattan to experience and study Edgewater, private residence of Richard H. Jenrette and part of Classical American Homes Preservation Trust (CAHPT). We were filled with anticipation, having heard so much about how wonderful the site is, but nothing could prepare us for just how beautiful it was when we arrived!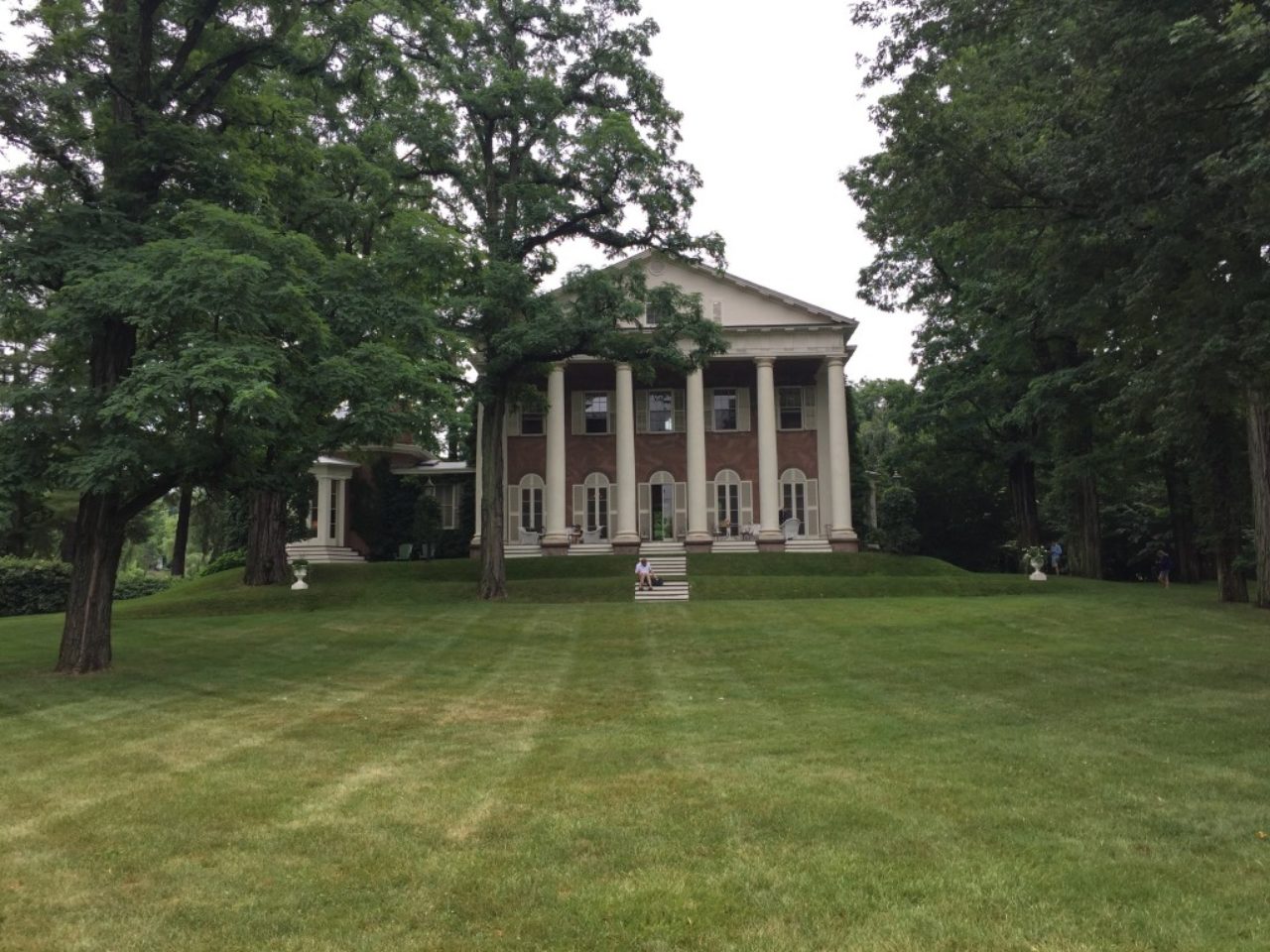 Edgewater exterior
Upon arrival, we were met by a scenic road that led us past the guest house and over to the main home. Located on the Hudson River and built in 1825, Edgewater is an excellent example of the Classical Revival style that emerged in America during the early 19th century.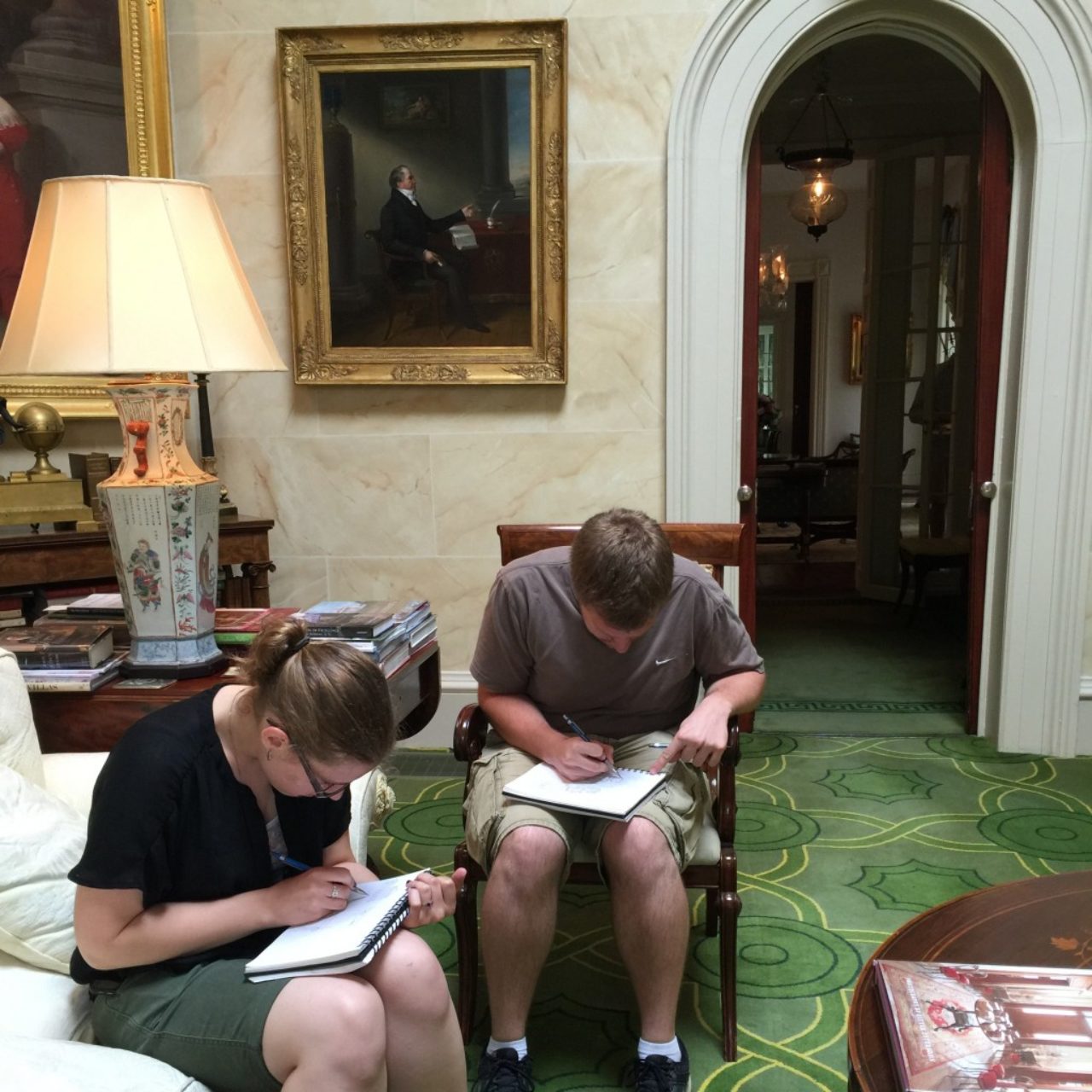 Students sketching elements of Edgewater's interior
The residence's owner, Mr. Jenrette, met us with a kind smile and shared an incredible amount of information. Edgewater's interior was as breathtaking as its exterior and filled with exquisite Duncan Phyfe furniture, most of which belonged to the estate's original owner. After the tour, we had the great privilege to explore and sketch the house and grounds.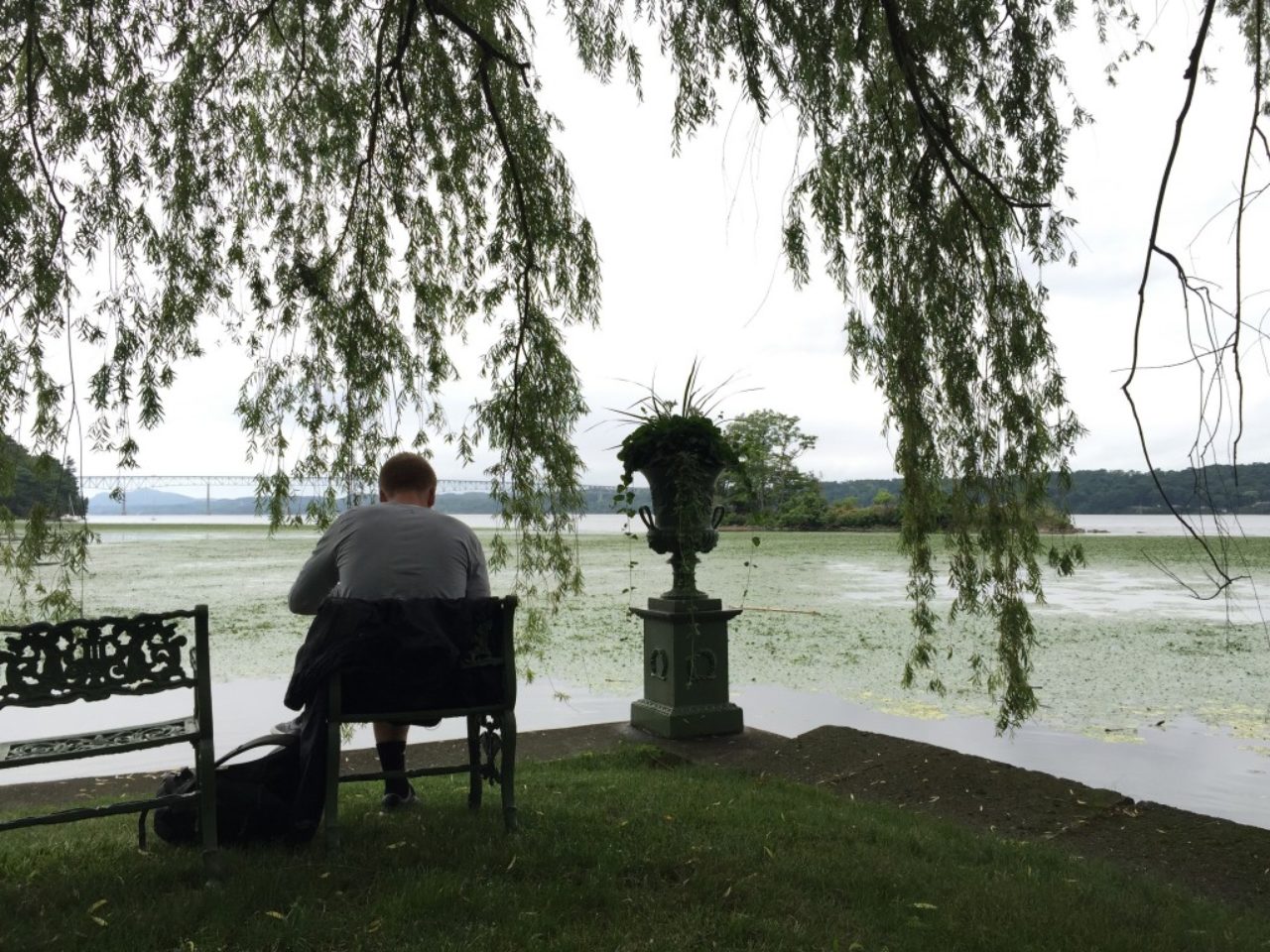 Summer Studio student sketching the Edgewater grounds
To conclude the day, we gathered in a group and discussed what we observed about the home regarding circulation, function, sustainability, and aesthetics. The group truly enjoyed this incredible opportunity to see and learn from Edgewater!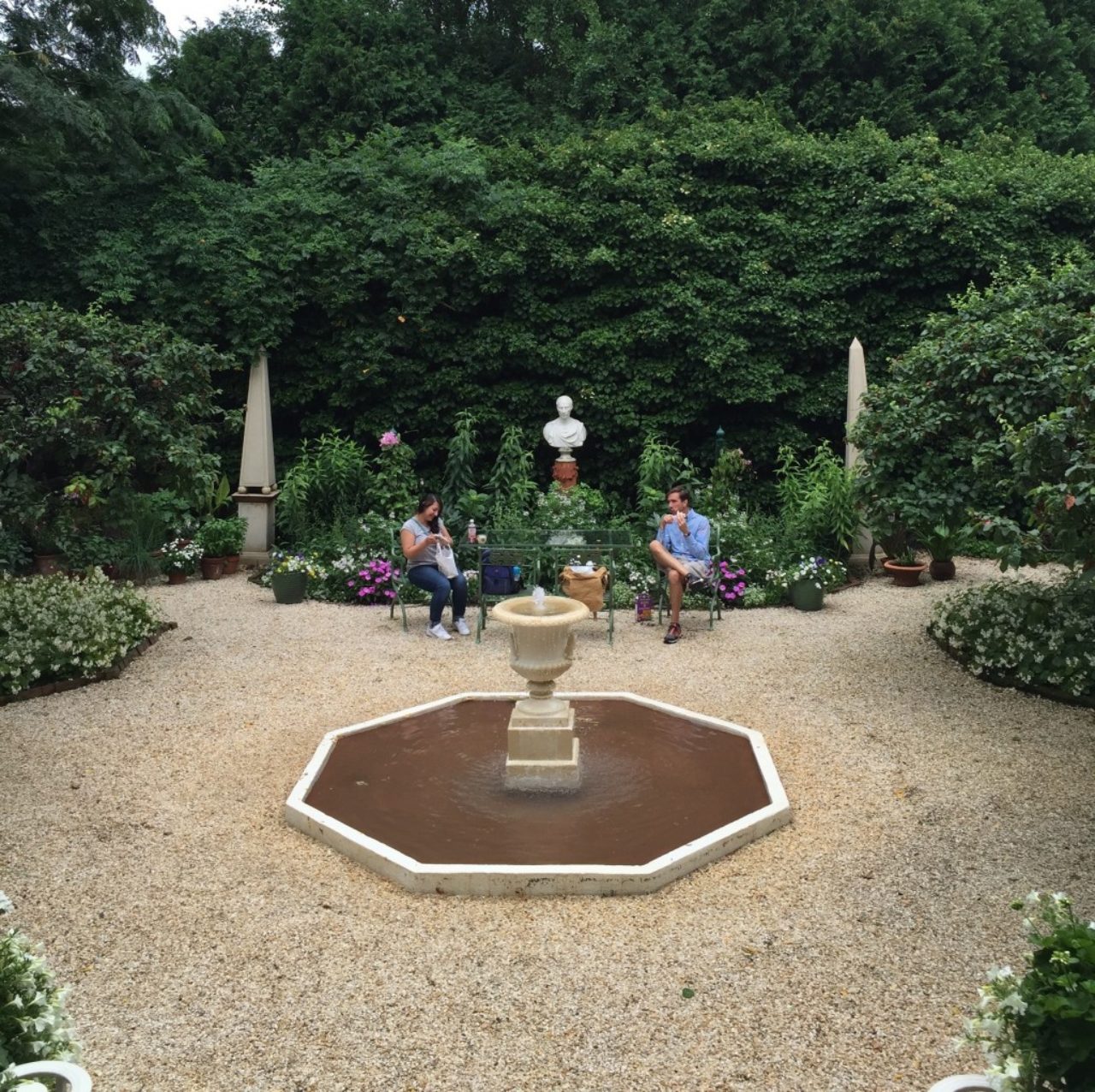 Students enjoying lunch in Edgewater's garden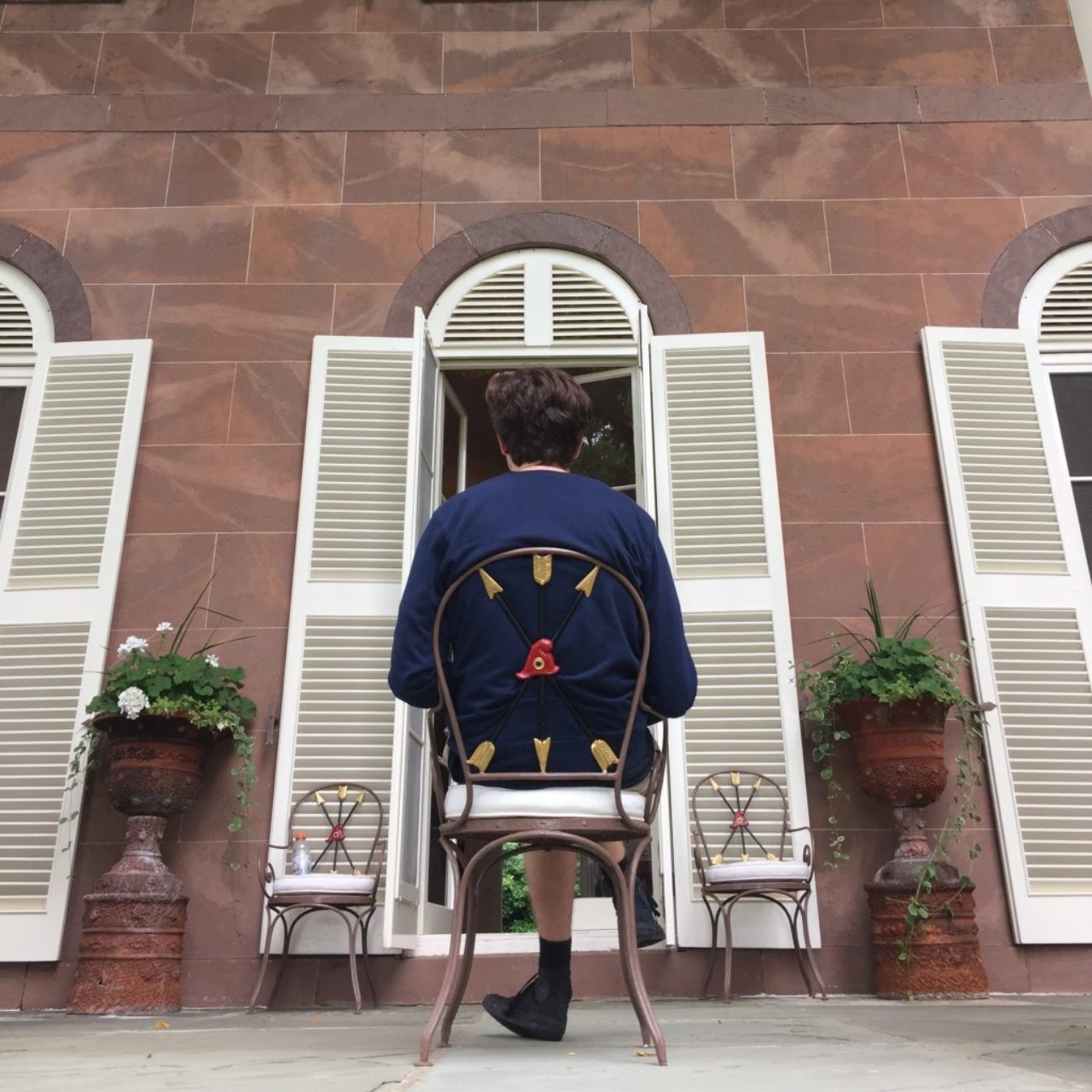 Student sketching Edgewater's exterior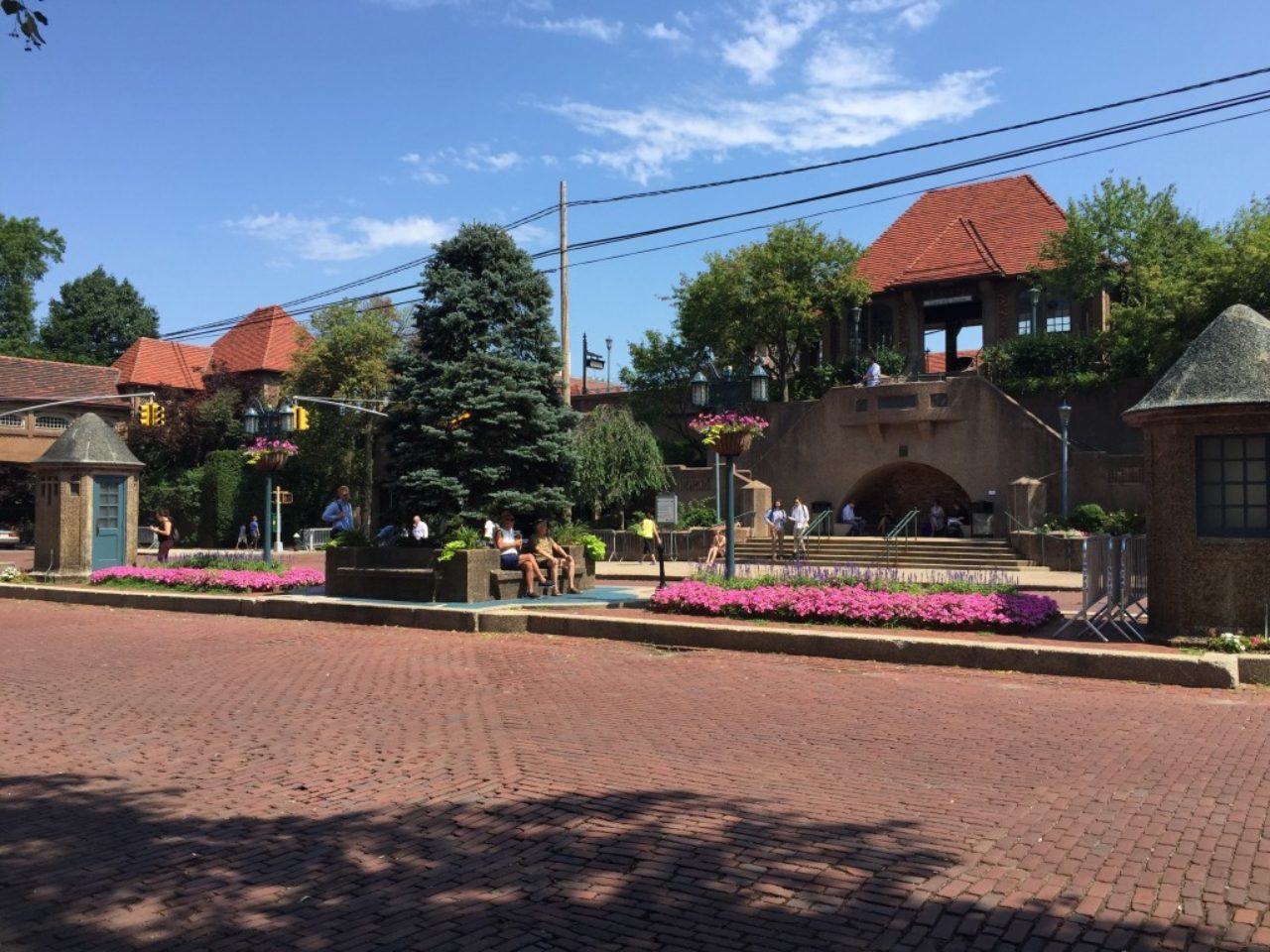 Forest Hills, Queens
July 8th by Francis Mougne: Today we turned our attention towards Traditional Urbanism. Instructors were architect & town planner, Mike Watkins, FAIA, FAICP, and Michael Romero, founder of the Atlas Collaborative Foundation.
Students gathered outside of Gramercy Park
Site visits included Forest Hills and Gramercy Park, the former a picturesque neighborhood in the borough of Queens. We discussed and observed thoroughfares, the public and private realm, and drew comparisons between the civic, commercial and residential. Several sites were field measured throughout the day.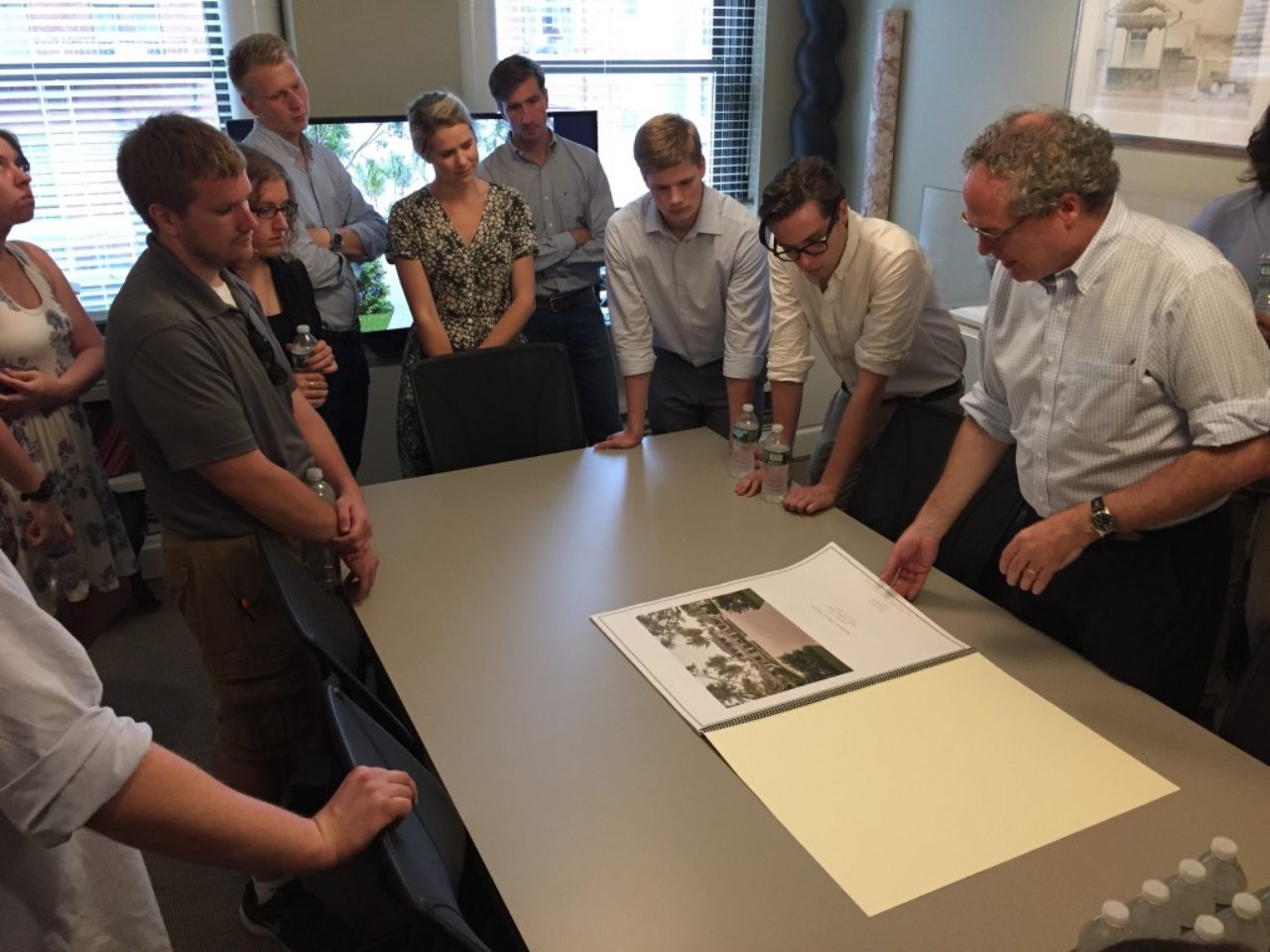 Stephen Chrisman at Ferguson & Shamamian Architects
Lastly, we visited the office of Ferguson & Shamamian Architects. Senior Associate Stephen Chrisman led the tour and discussed the firm's design process where hand sketching and model building are vital to their success.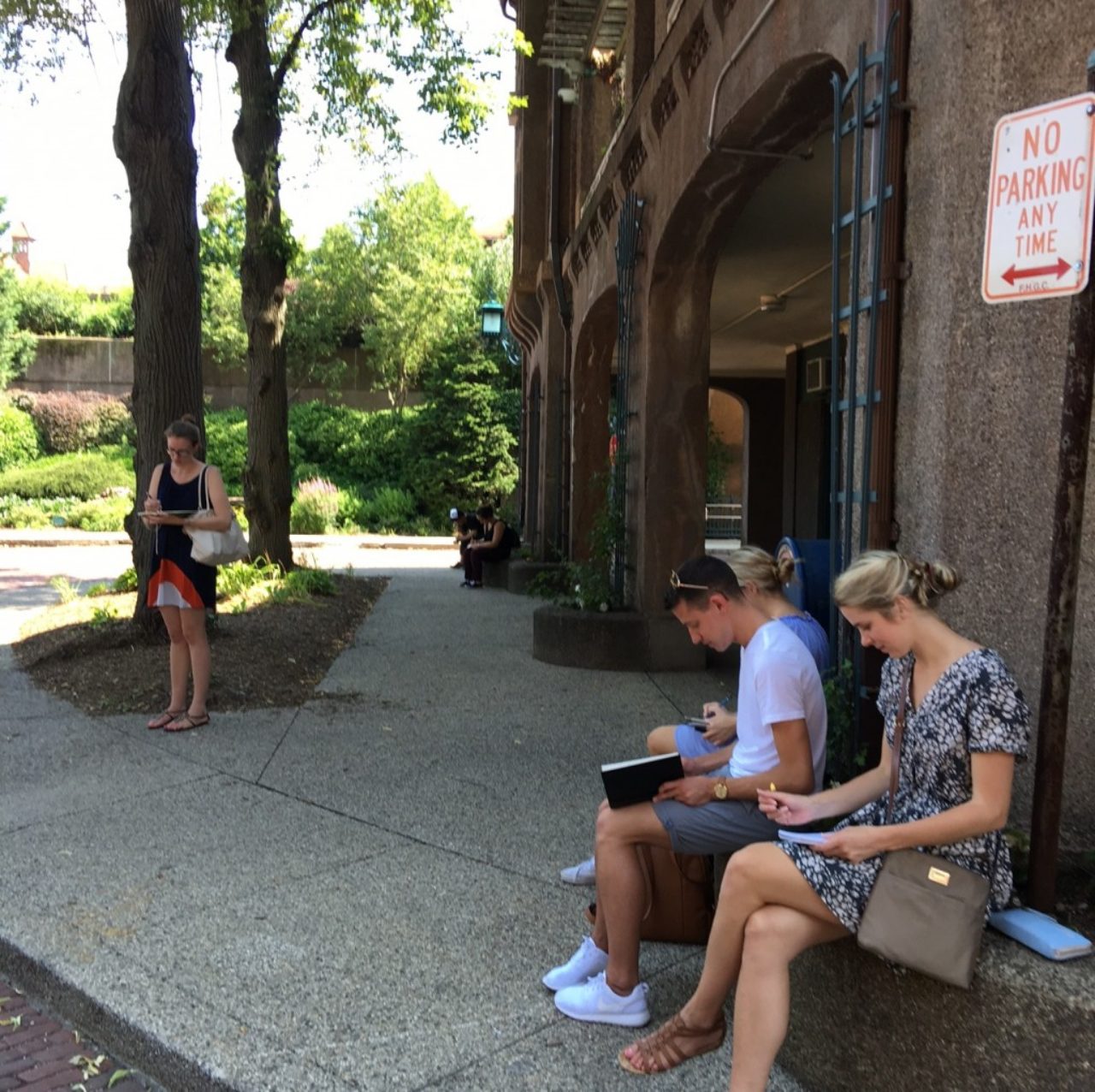 Summer Studio students sketching in Forest Hills, Queens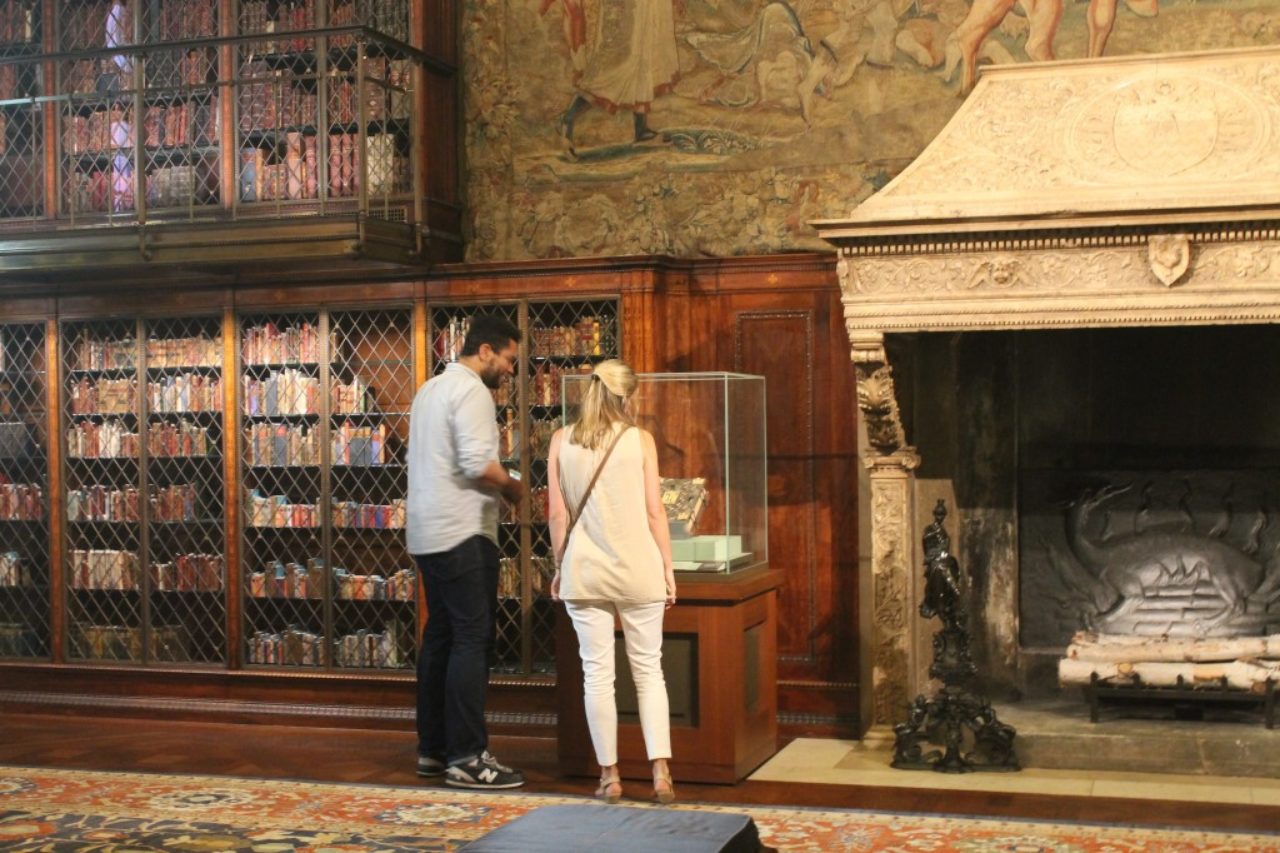 Students admiring the Morgan Library & Museum's collection
July 5th by Elaina Fagan: After an exciting holiday weekend, we went right back to work in the studio on Tuesday. In the morning, Calder Loth discussed some of the most important architectural treatises and the brains behind them, including Palladio, Vignola, Alberti, and many others who have influenced classical architecture throughout the centuries.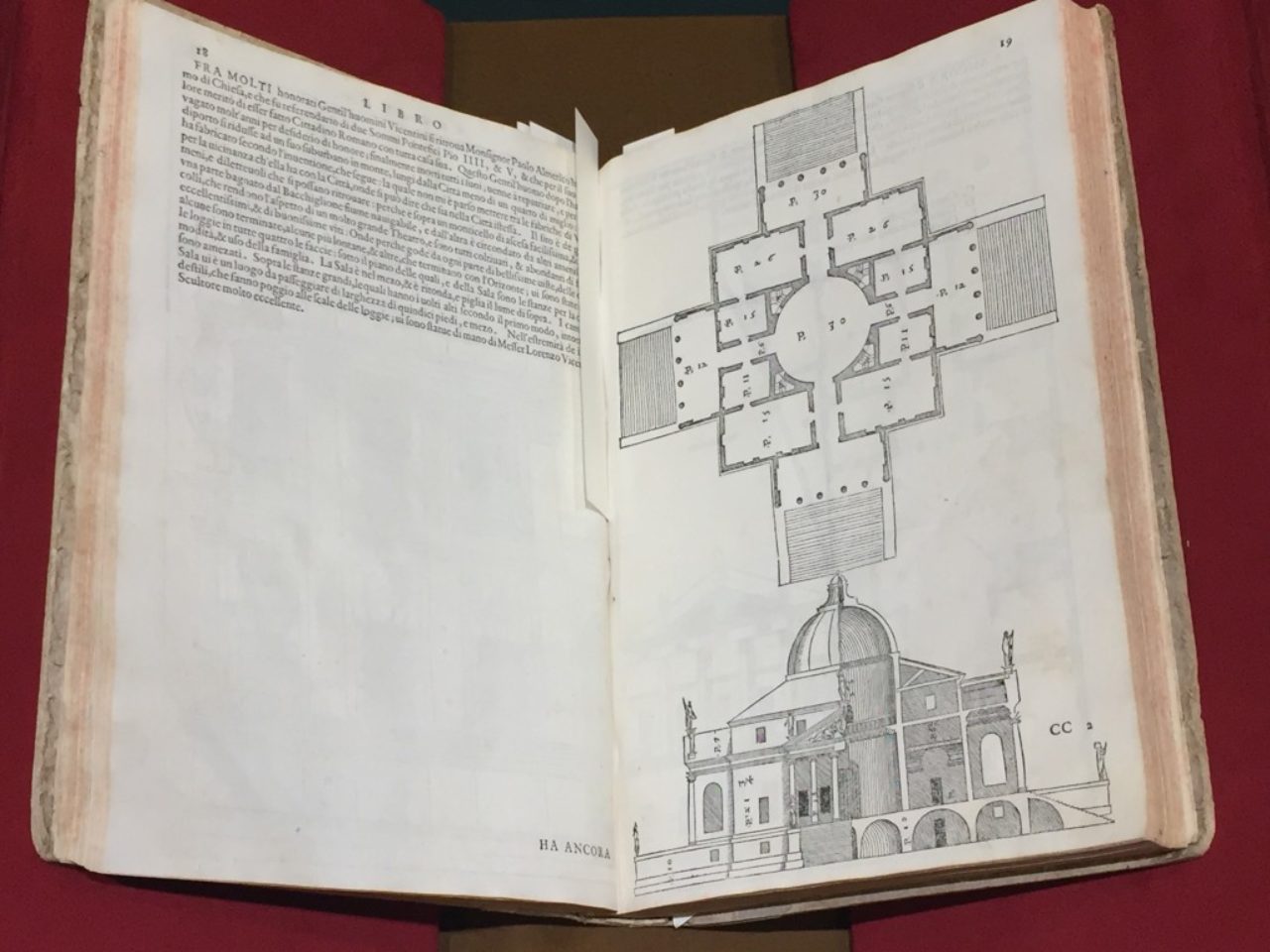 A plan and elevation from Palladio's Four Books on Architecture, one of the rare books Summer Studio students viewed at the Morgan Library & Museum
Later in the day, we were lucky enough to view some of these rare original treatises in person at the Morgan Library & Museum, such as Palladio's Four Books on Architecture, which dates back to 1570.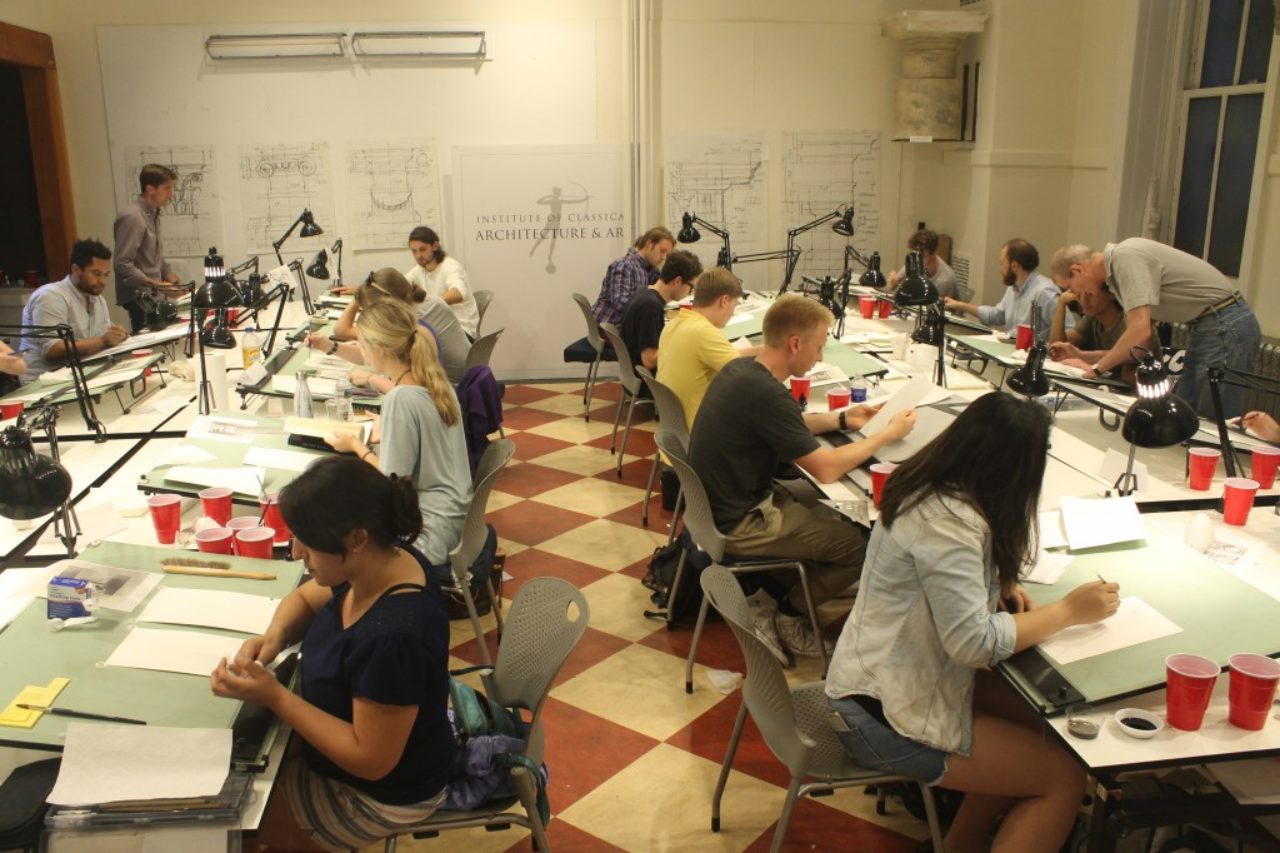 Students working in the ICAA's classroom.
In the evening, we returned to the studio where David Genther gave us an introduction to ink washing techniques, which we will continue to explore in the upcoming days.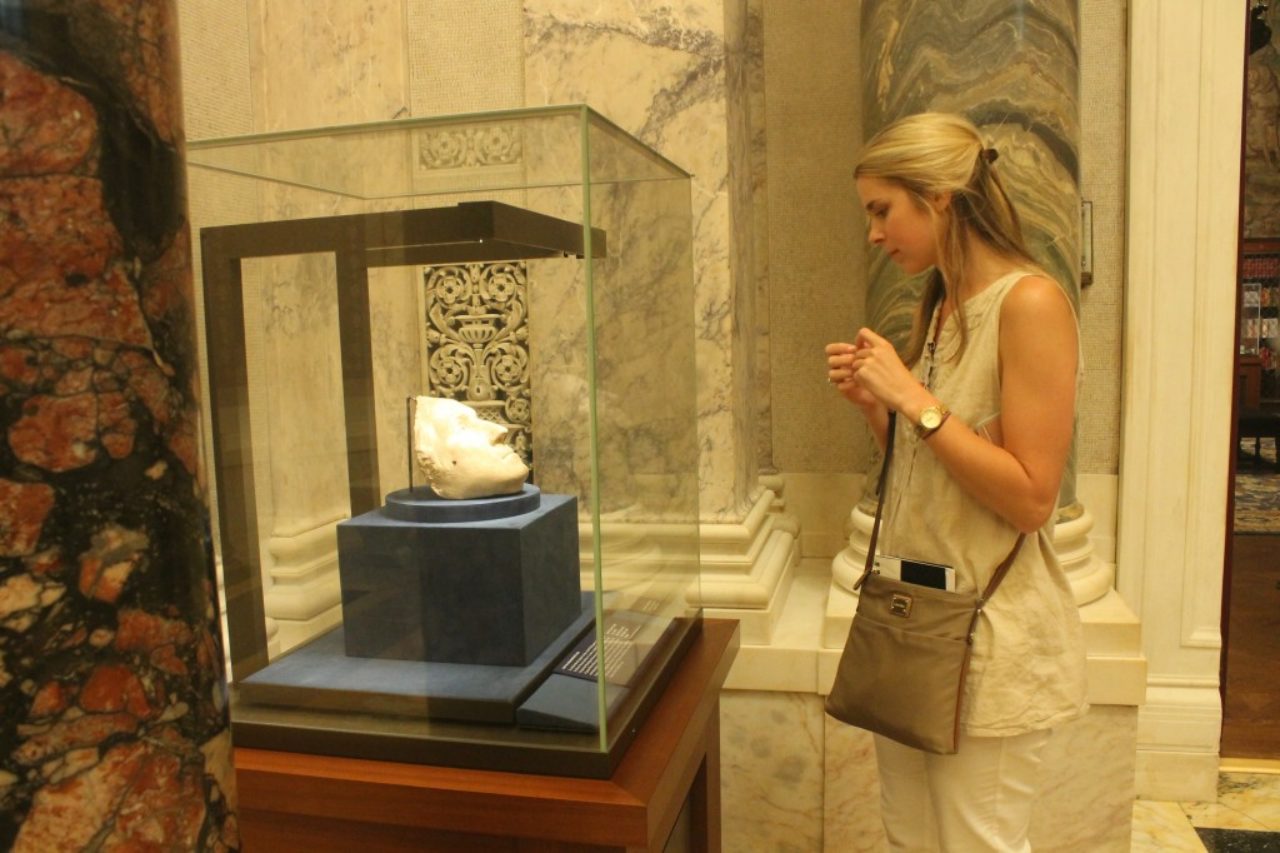 Student contemplating a work at the Morgan Library & Museum