The Elements of Classical Architecture: The Composite Order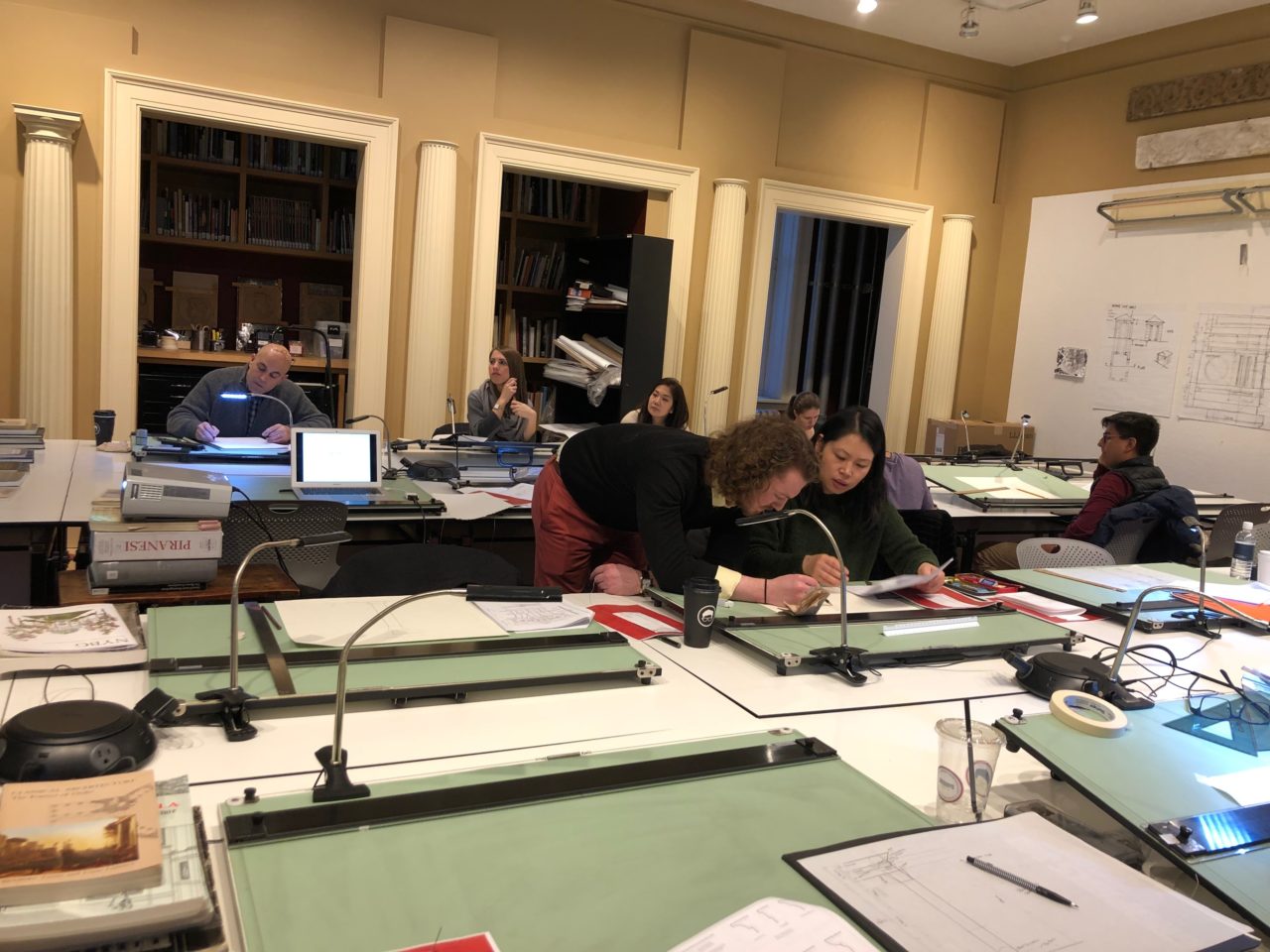 On February 9th, the ICAA's National Office held The Elements of Classical Architecture: The Composite Order, taught by Mason Roberts (Robert A.M. Stern Architects) and assisted by Greg Young (Fairfax & Sammons Architects). This course gave the history of the Composite order, its application by famous architects in the Renaissance, and how to compose such an order based on the design of Andrea Palladio.

The course began with a lecture on the history of the classical orders and their relationship to the Composite. The Doric, Ionic, and Corinthian orders were born out of Ancient Greece and the Tuscan out of Etruria, while the Composite order was developed in Rome. The Composite order is rich in detail and features a combination of the Ionic and Corinthian capitals. The Composite order can be clearly seen on the Arch of Titus (70-82 A.D.), showcasing the transition from Greek-style architecture to a distinctly Roman design. This order became an element in much of Rome's architecture, such as the Colosseum (70-80 A.D.), Arch of Trajan (114-117 A.D.), and the Arch of Constantine (312-315 A.D.). The late Roman Empire and the middle ages also featured the Composite in basilica designs and cathedrals.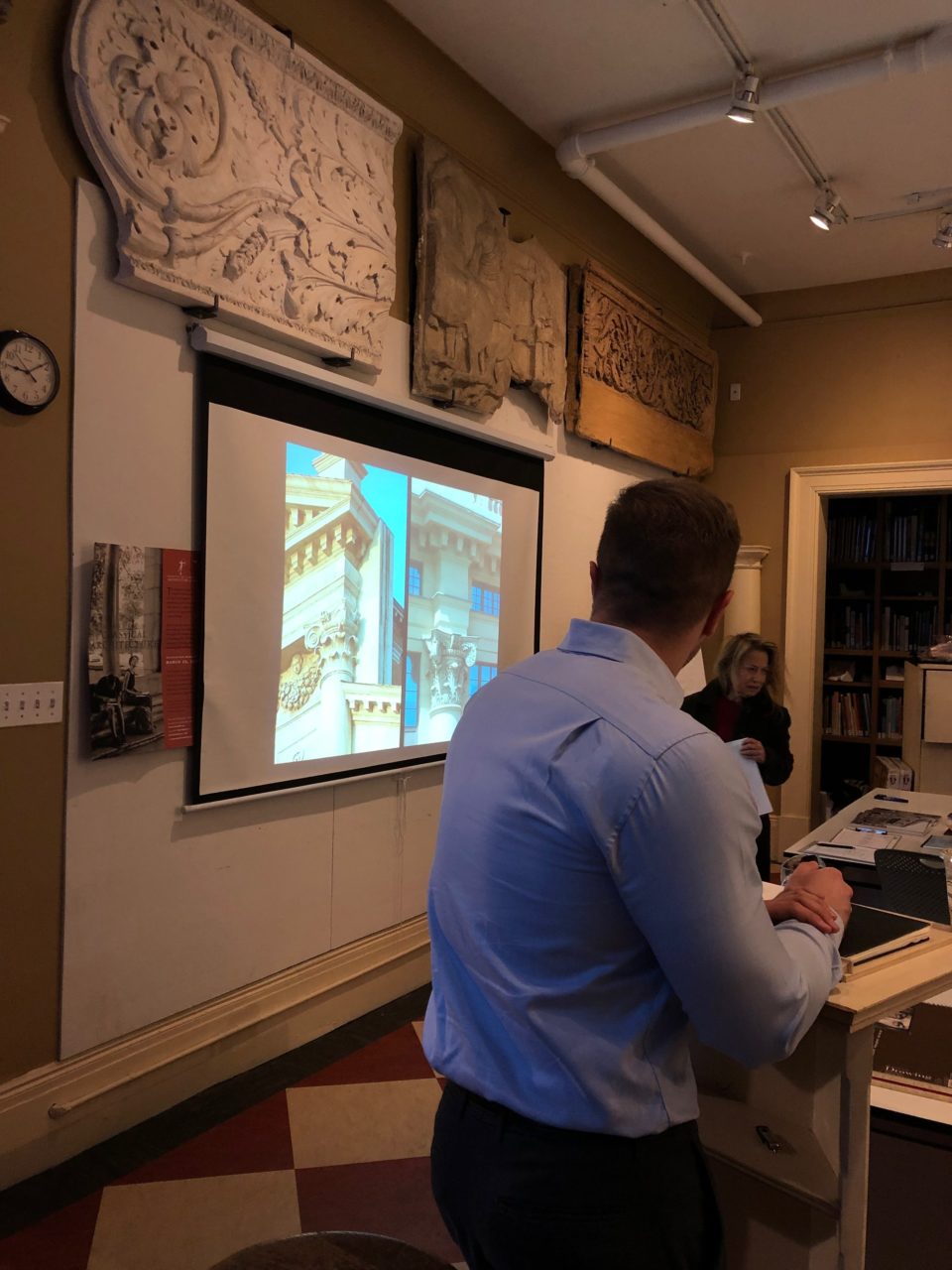 With the resurgence of classical design during the Renaissance, the Composite order was used by many prominent architects of the time. Mr. Roberts focused the lecture on the work of Giacomo Barozzi da Vignola and Andrea Palladio. Participants were able to examine the differences between the works of the two architects, as well as how the order evolved from its inception in Rome to the Renaissance.

The drawing portion of the course took the participants through the composition of the Composite order element by element. Each participant was provided with a packet detailing the order based on Vignola and Palladio's individual designs. Mr. Roberts emphasized how to correctly proportion each element of the order and its parts, including the capital, entablature, and column. This allowed the participants to understand the numerous and complex components of the Composite order and how to successfully design them.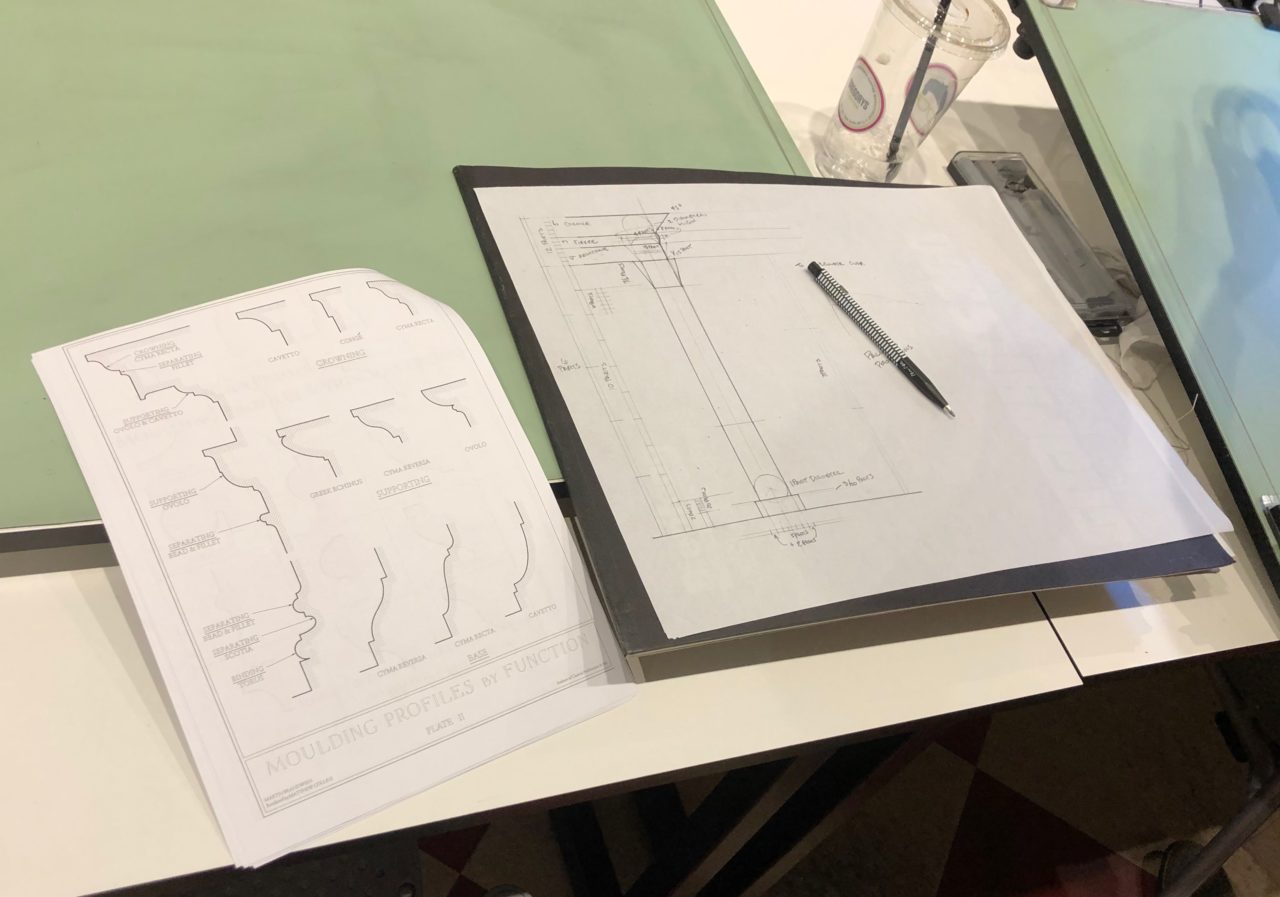 Mr. Roberts ended the course with a short walking tour to McKim, Mead & White's Century Club on 43rd Street, where the participants were able to see the application of the Composite order. The course provided all who attended with an in-depth understanding of the Composite order throughout history and how to effectively design the order according to the work of Andrea Palladio.