Architect Thomas A. Kligerman on "Unknown Italy"
Editor's Note: "Unknown Italy" reflects on several often-overlooked architectural sites throughout Italy. Written by architect Thomas A. Kligerman, who was a Visiting Scholar at the American Academy in Rome last year, this essay is the final in a three-part series that also explored sites around Rome and the Academy itself.
I went to Italy on a short sabbatical for three main reasons: to attempt watercoloring, to develop an outline for a new book, and, as importantly, to retrace portions of Regency architect Sir John Soane's Grand Tour of 1778-1780.
Traveling in Soane's footsteps, I saw a myriad of spectacular buildings known to me as well as a few fantastic surprises - some unknown (not built yet) to Soane.
Among many incredible sites, four things stood out, including the Church of San Francesco in Assisi with its spectacular frescoes by Giotto, the Archiginnasio in Bologna, the Chamber of Commerce in Mantua, and the Teatro Farnese in Parma.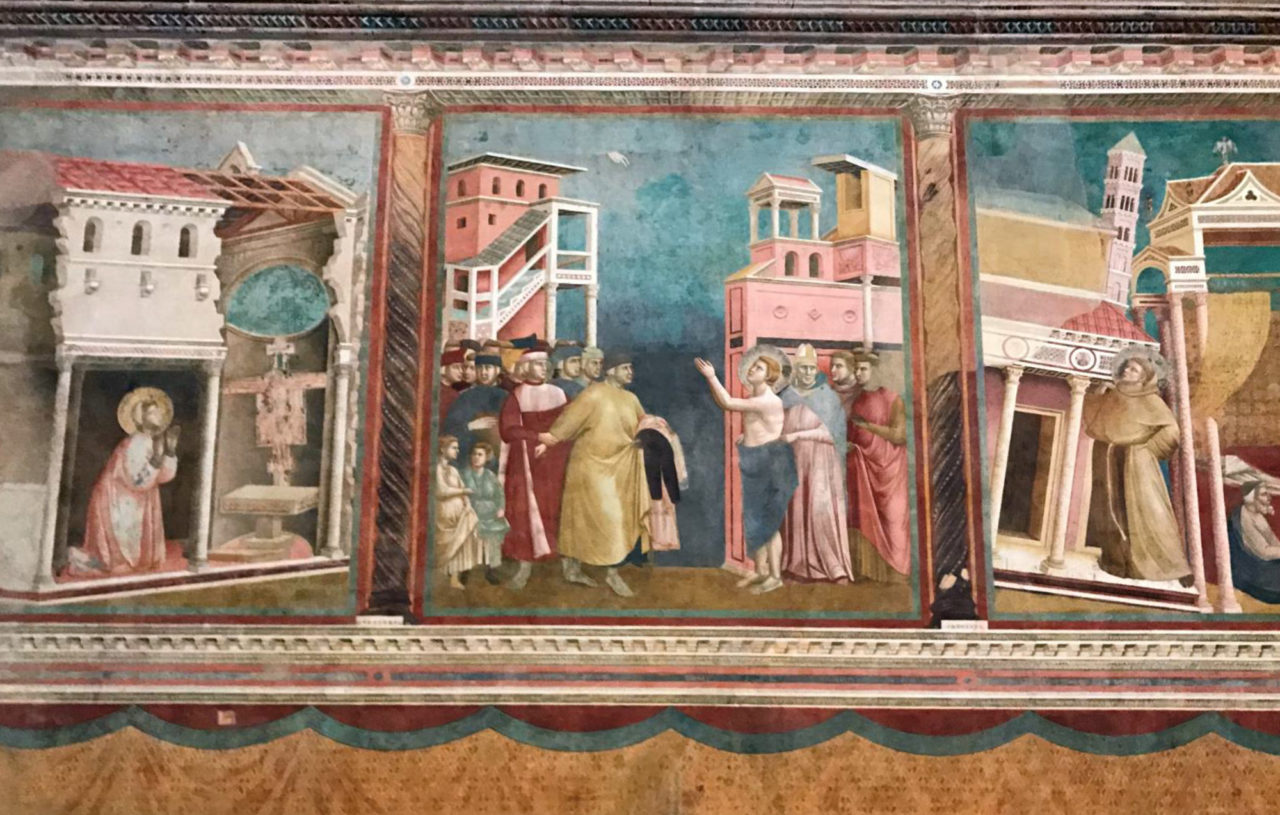 I almost reeled from the intense color and scale of Giotto's paintings as I entered the Church of San Francesco in Assisi. Within the beautiful architecture of the church itself are painted scenes of life filled with people and buildings interacting to form an incredible visual story. The room vibrates with a quiet, powerful energy from these works. In addition, there are two levels below the main sanctuary that are denser architecturally, some lined with their own colorful murals, others with materials like deep red marble. It is a three-in-one architectural, artistic, and historical experience. I kept saying to myself while I was there, "This is why people talk about this building - no wonder!"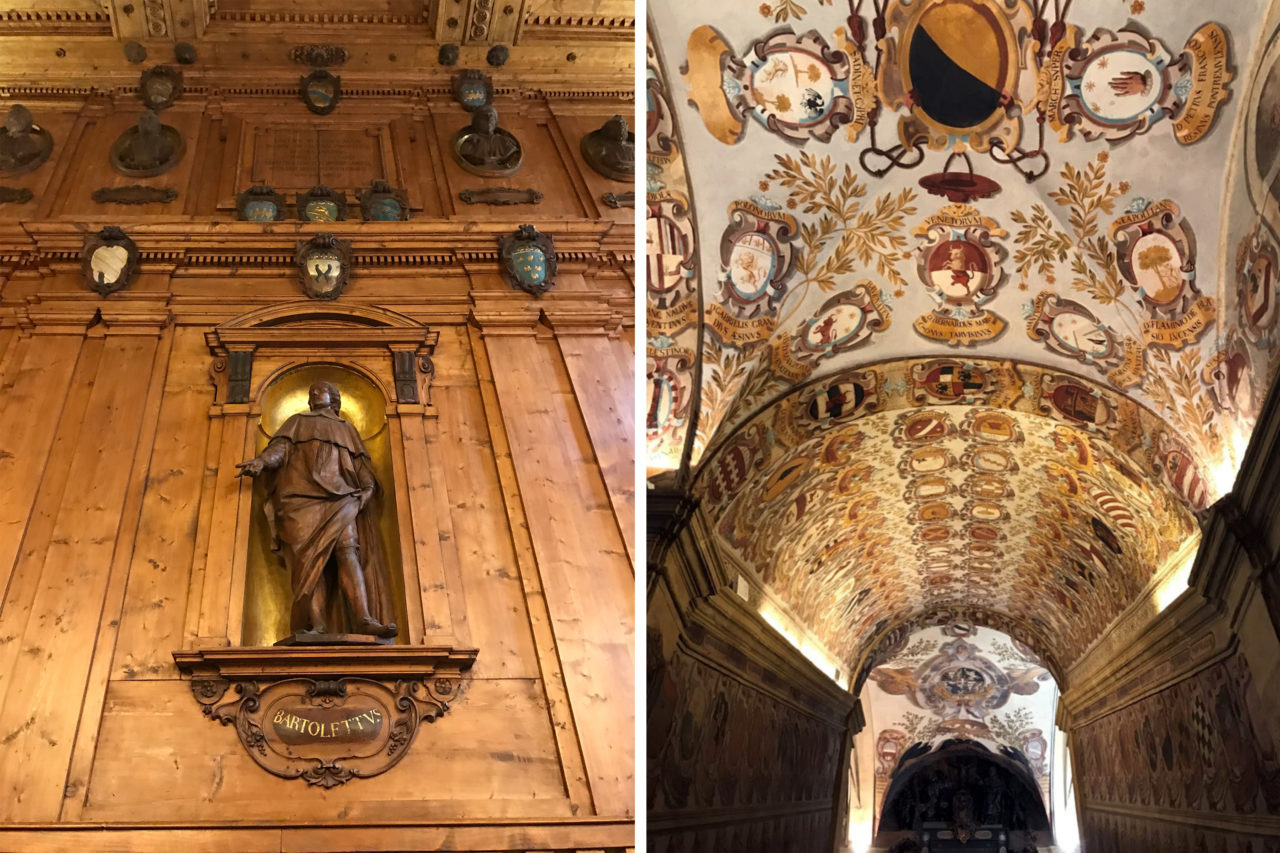 The Archiginnasio, now a public library, is the former home of Bologna University, one of the oldest in Europe. Like the church in Assisi, the walls here are covered in frescoes, but in addition, there are medallions, coats of arms, and birds, all in rich, deep colors. The vaults and staircases are wrapped in vibrant family histories, as well as the history of the city itself. On the piano nobile, there is a medical observatory featuring a table - the platform for the body - as the somber focus in the middle of the amphitheater where courses were taught in anatomy. This room, unlike the rest of the building, is paneled in wood that has been carved with intricate moldings and sculptural relief.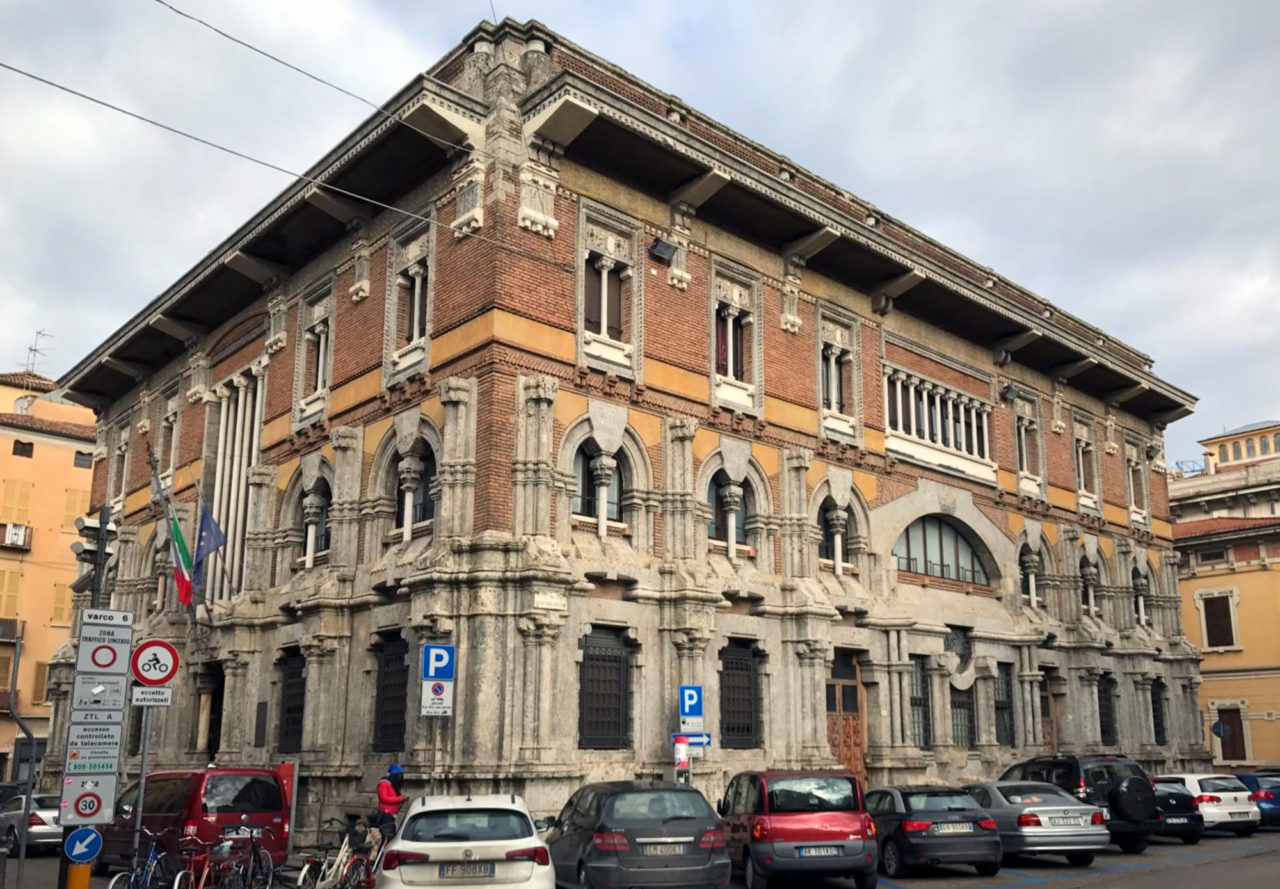 One of my biggest surprises was finding in Mantua the Chamber of Commerce building. Giant concave cornices, sawtooth openings, rough cut blocks of stone, and curlique ironwork all combine to let a muscular, 1911 art nouveau building elbow its way into the heart of a medieval and Renaissance town. It is as though famed Italian designer Carlo Bugatti had decided to quit making his inventive and quirky furniture pieces and had moved on to designing buildings.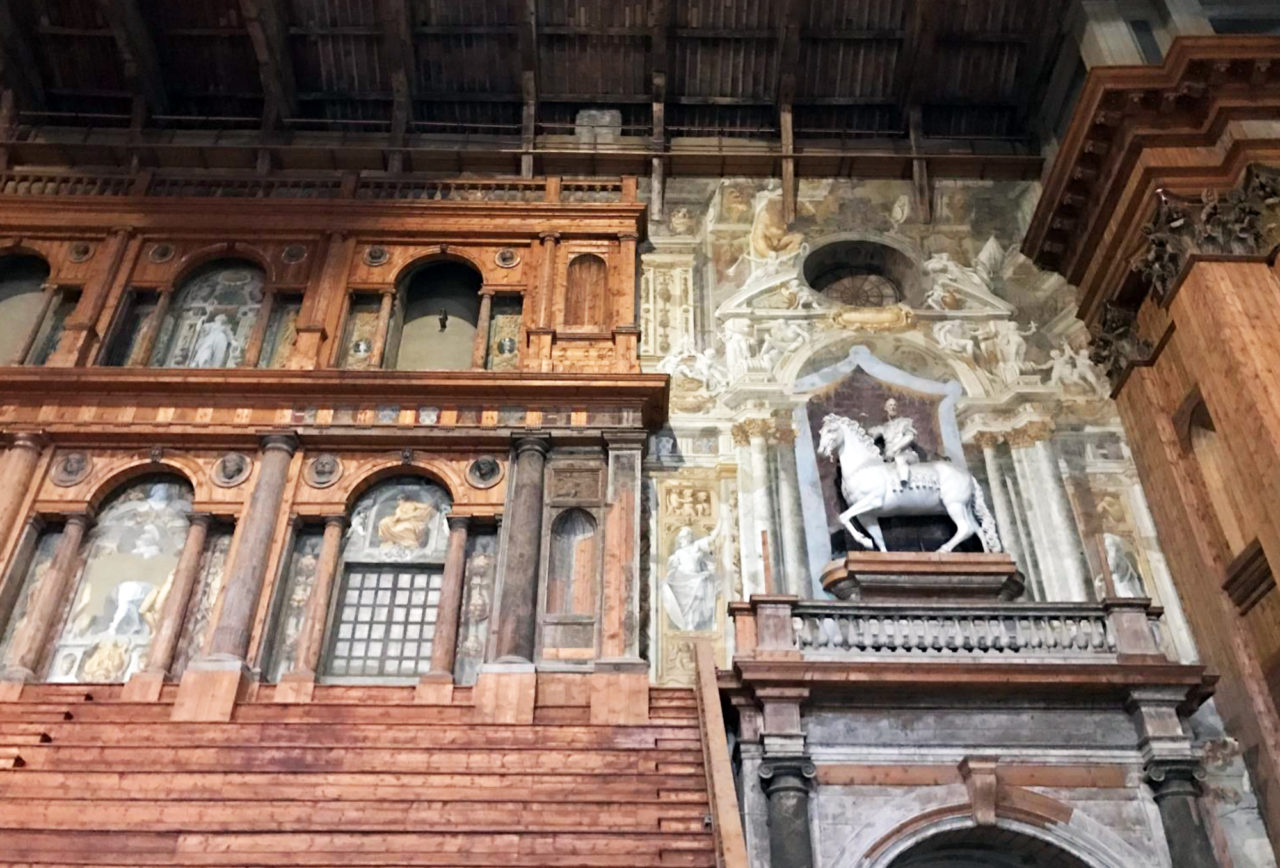 The fourth space I was struck by was a wildly unexpected wood and plaster theater, the 1618 Teatro Farnese. This 60-foot-tall Baroque hall, both brooding and elegant, is lodged into the massive and rather ominous looking Palazzo della Pilotta. Perhaps the first proscenium arch theater, this extraordinary space was bombed during the Second World War and rebuilt to its original form in 1967. Of all the things I saw in my travels this space was the one that had the deepest emotional impact. Definitely worth seeing.
But then, so is everything in Italy.