Urban Sketching in Old New York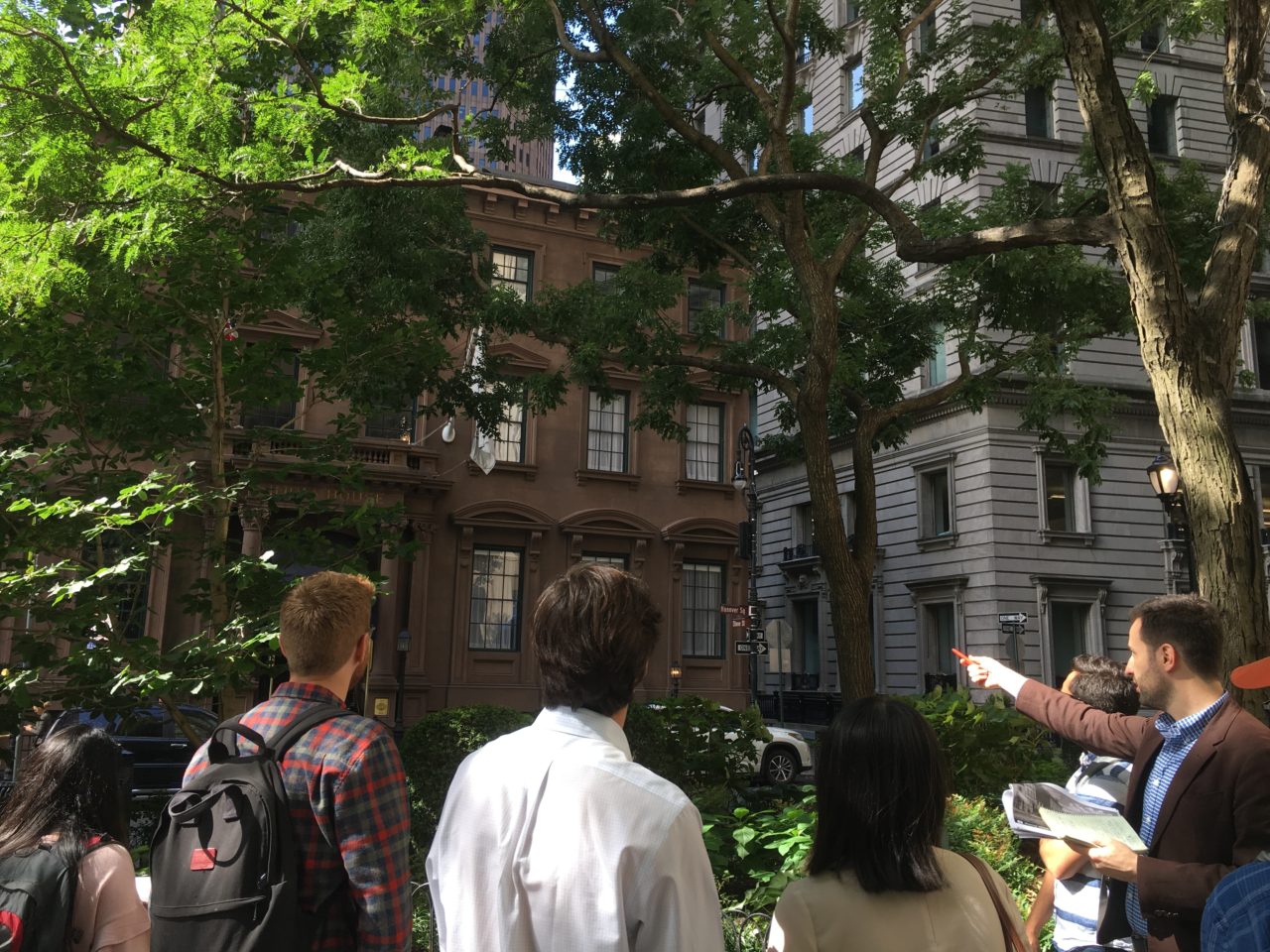 On September 28, Rodrigo Bollat Montenegro, architect at the Estudio Urbano firm in Guatemala City, and Michael Geller of G. P. Schafer Architect led a sketching tour of Lower Manhattan, from the city's founding neighborhood of New Amsterdam to the modern Financial District. Through this course students studied the architectural and urban development of a series of neighborhoods, analyzed how traditional and modernist architecture can affect public space, and gained insights into the historical urbanism of Lower Manhattan through plein air sketches of unique urban conditions.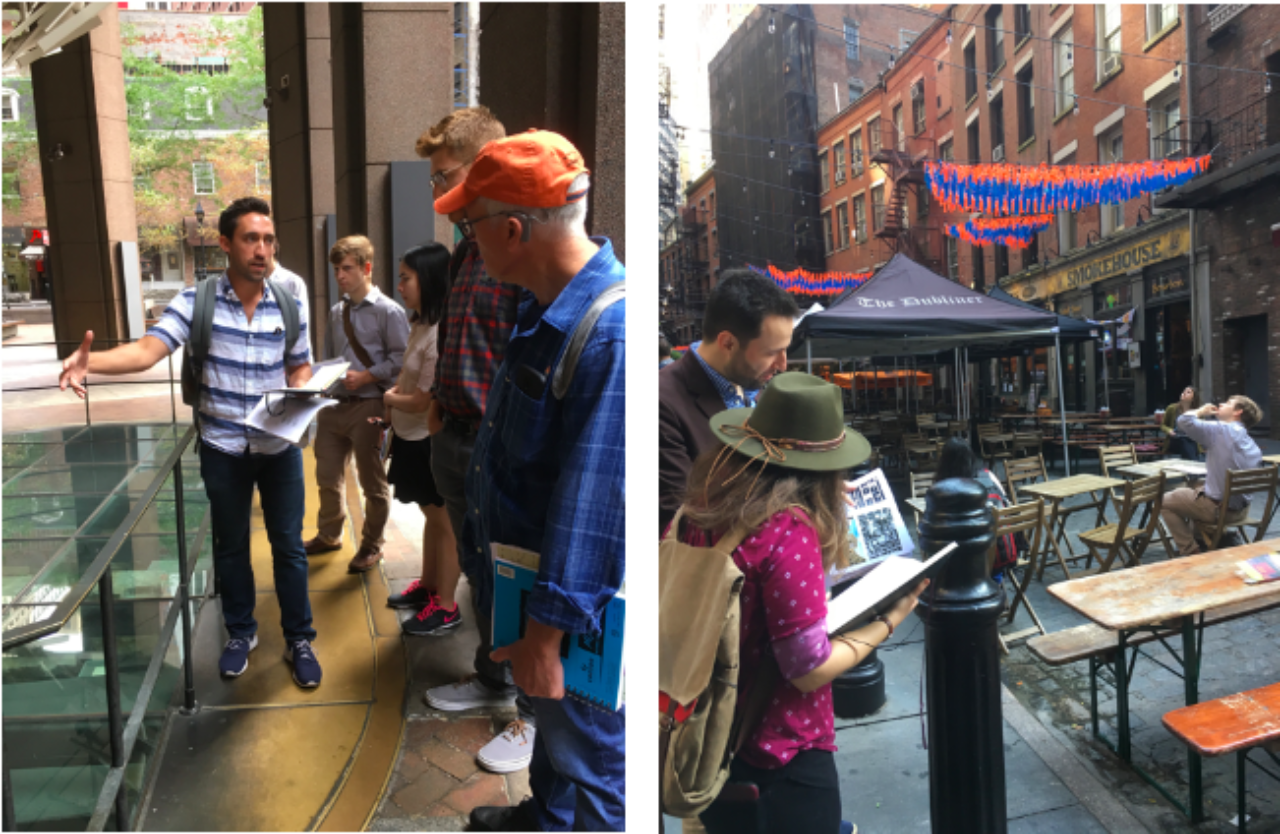 The tour began on the steps of the Alexander Hamilton U.S. Customs House, where students were introduced to the architectural and urban history of Old New York and studied layouts of the "Traditional City", which is formed by walkable, mixed-use neighborhoods. The instructors then led a tour of New Amsterdam, Manhattan's original 17th-century settlement, pausing to observe the architectural features and urban typographies that give the neighborhood its unique character.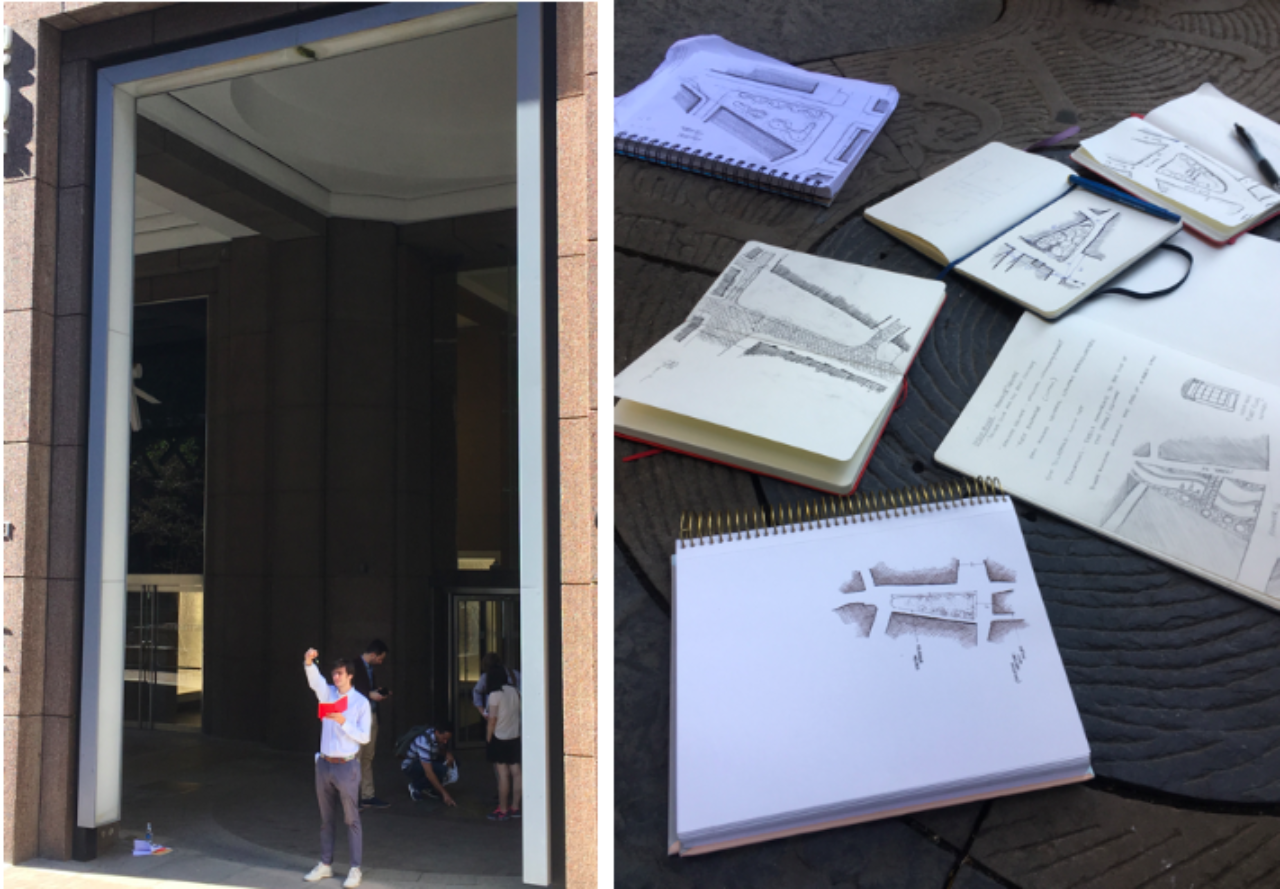 Participants stopped at the corner of Stone Street to sketch the layout of the district's historic bars and taverns, many built in the Dutch Colonial Revival style. Students paced the street and sidewalks in order to record more accurate measurements of the block's topography. The tour concluded in the Financial District, where students completed sketches of Hanover Square, and considered the impact of urban design on public space.