Winter Intensive 2017
January 7 - 14, 2017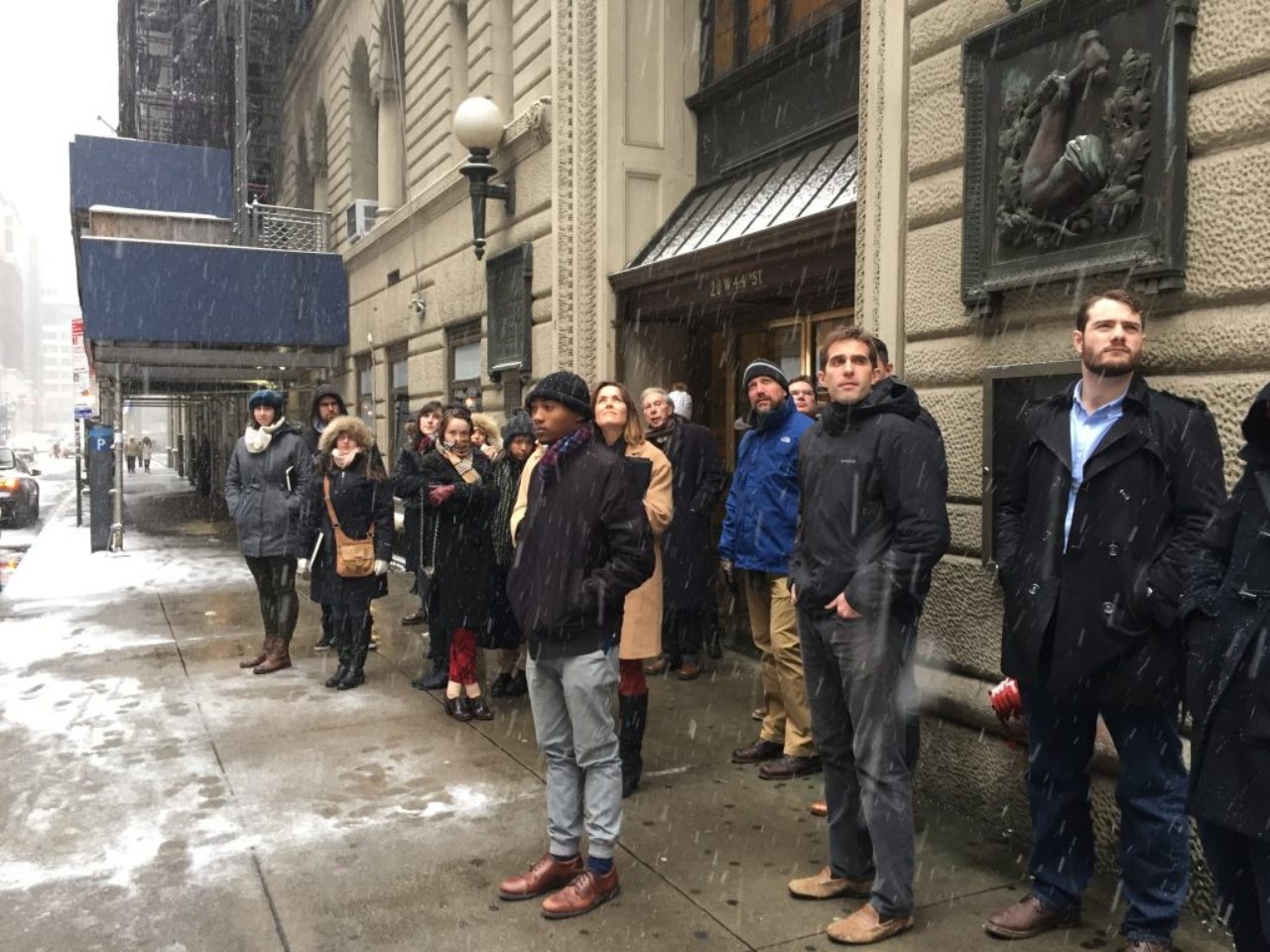 Among the ICAA's most impactful and enduring education models is its Intensive Program in Classical Architecture – an 8 day course of study that introduces participants to the ICAA's core curriculum through coursework in the classical orders, composition, proportion, drafting, observational drawing, and the literature of classical architecture.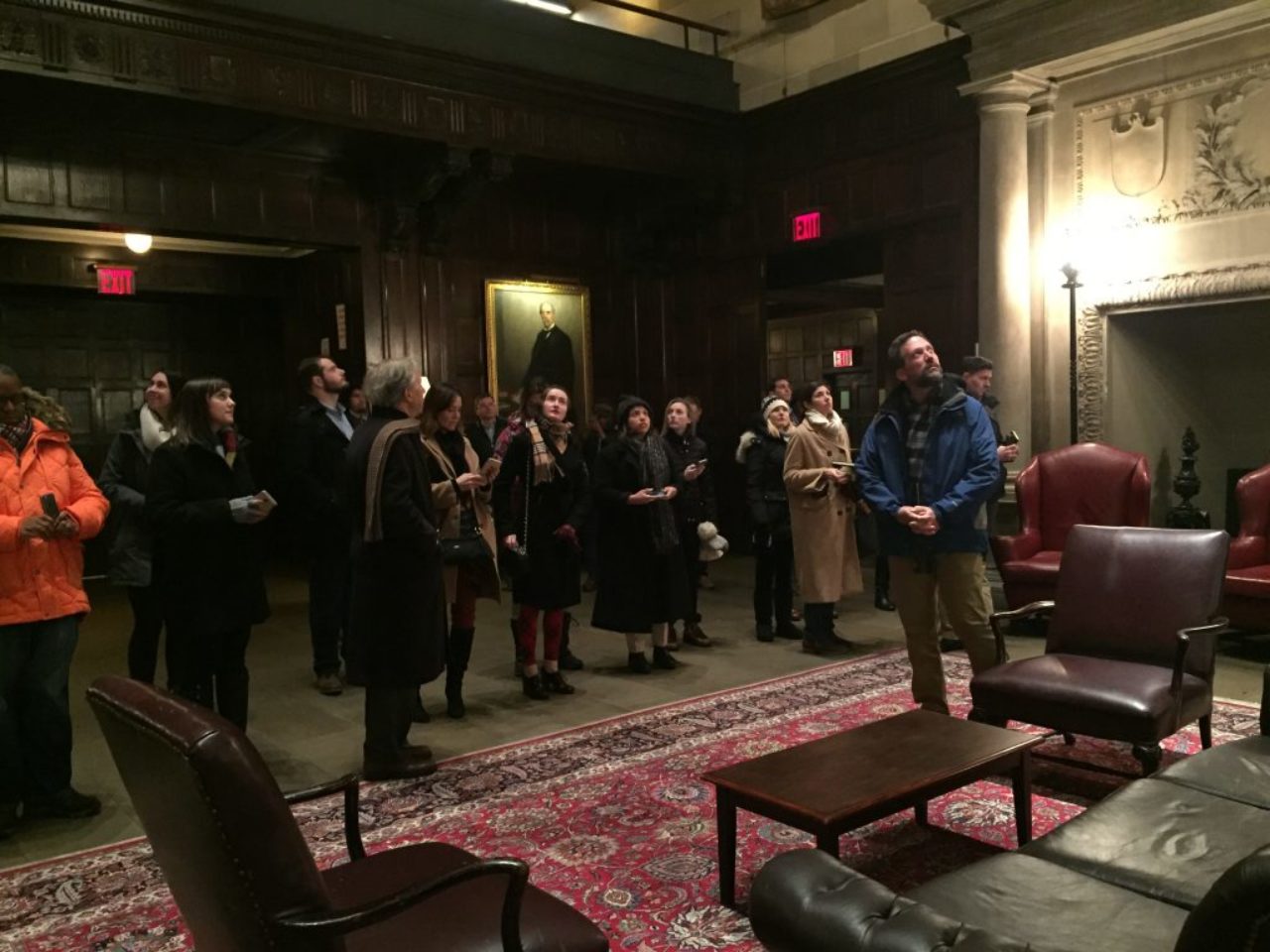 Students at a Private Club in New York

On January 7th, the ICAA began its Winter Intensive 2017 session featuring a group of bright students, incredible instructors, and peculiar New York winter weather. On the first day, students were welcomed by a light dusting of snow and a lively brunch social. The day began with the program's introduction lecture on Architectural Literacy which was presented by Calder Loth. Calder also led the subsequent walking tour to the University Club of New York and lectured for the remainder of the day.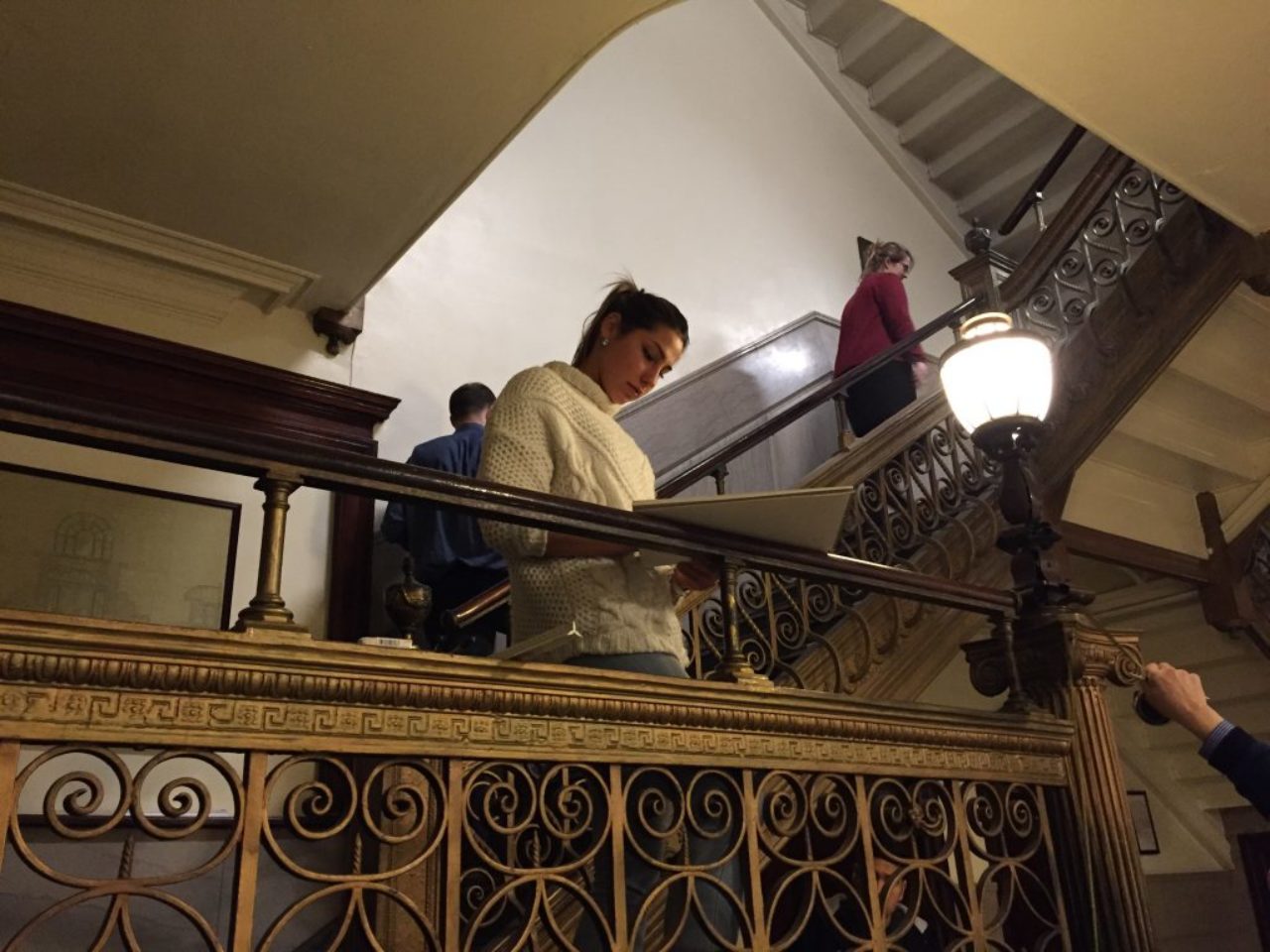 The class completes a drawing exercise in the ICAA's building

The subsequent days were packed with lectures and classes led by instructors that catered to a range of learning styles. The instructors took advantage of the rich classical details in and around the ICAA's headquarters: students enjoyed creating measured drawings in the hallways of the landmark building The General Society of Mechanics and Tradesmen of the City of New York. The material covered throughout the course of the Intensive ranged from Observational Drawing: Light and Shade, to lectures on the Elements of Classical Architecture.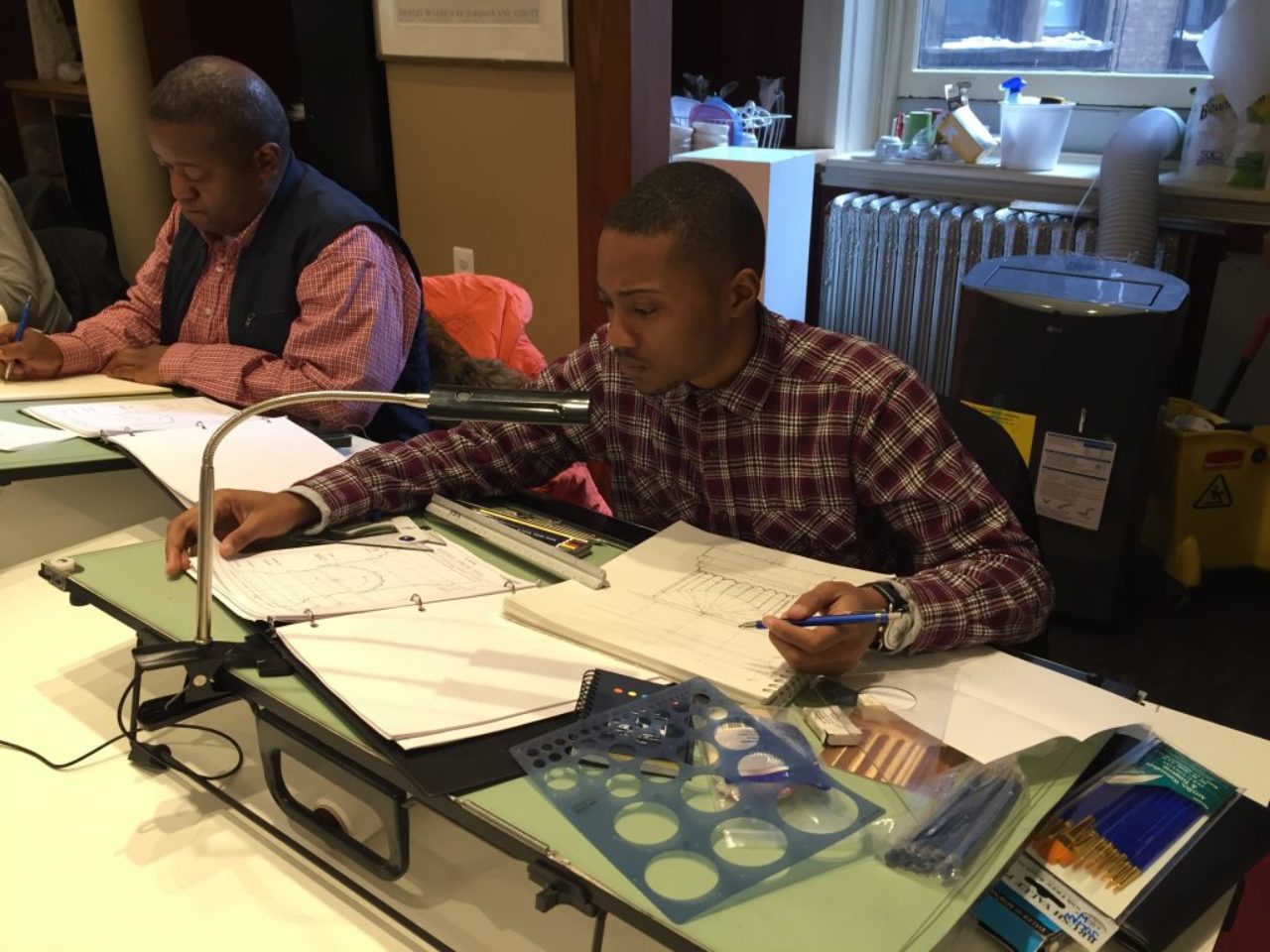 Students hard at work during one of the week's many drawing courses

The students were both focused on their work and eager to become better acquainted with one another during breaks and lunch hour. The diverse group hailed from all across the U.S., from Denver, to Miami, to Atlanta, each coming from different vocational backgrounds as students and established professionals, practicing interior design and other disciplines in addition to architecture.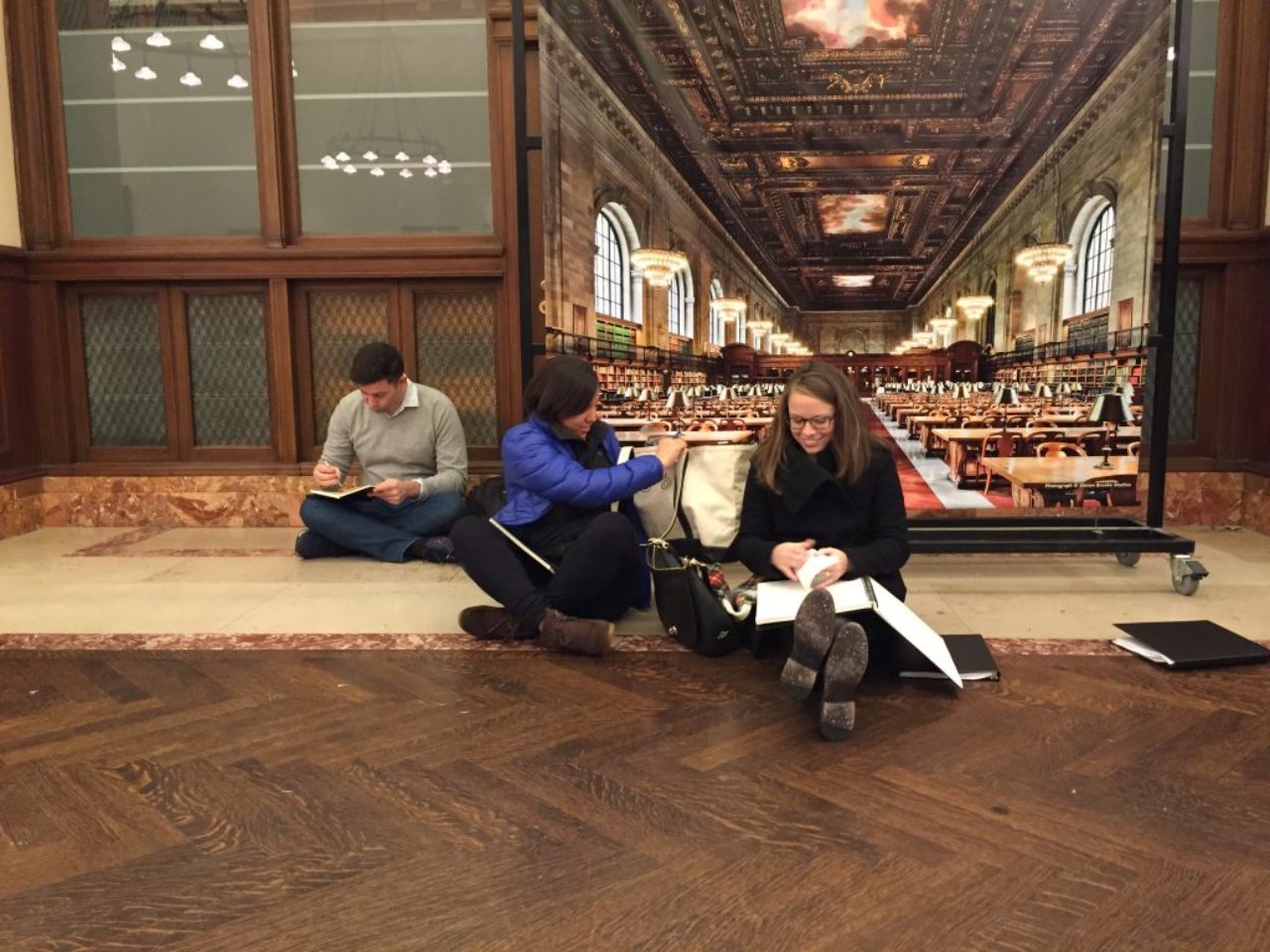 A few students find a good spot to work on an exercise

Near the end of the week, the students were tasked with a final project --to create plans for a new pavilion in Park Slope's Grand Army Plaza. By the final day, each work was hung on the wall to be presented to a distinguished panel of architects and designers.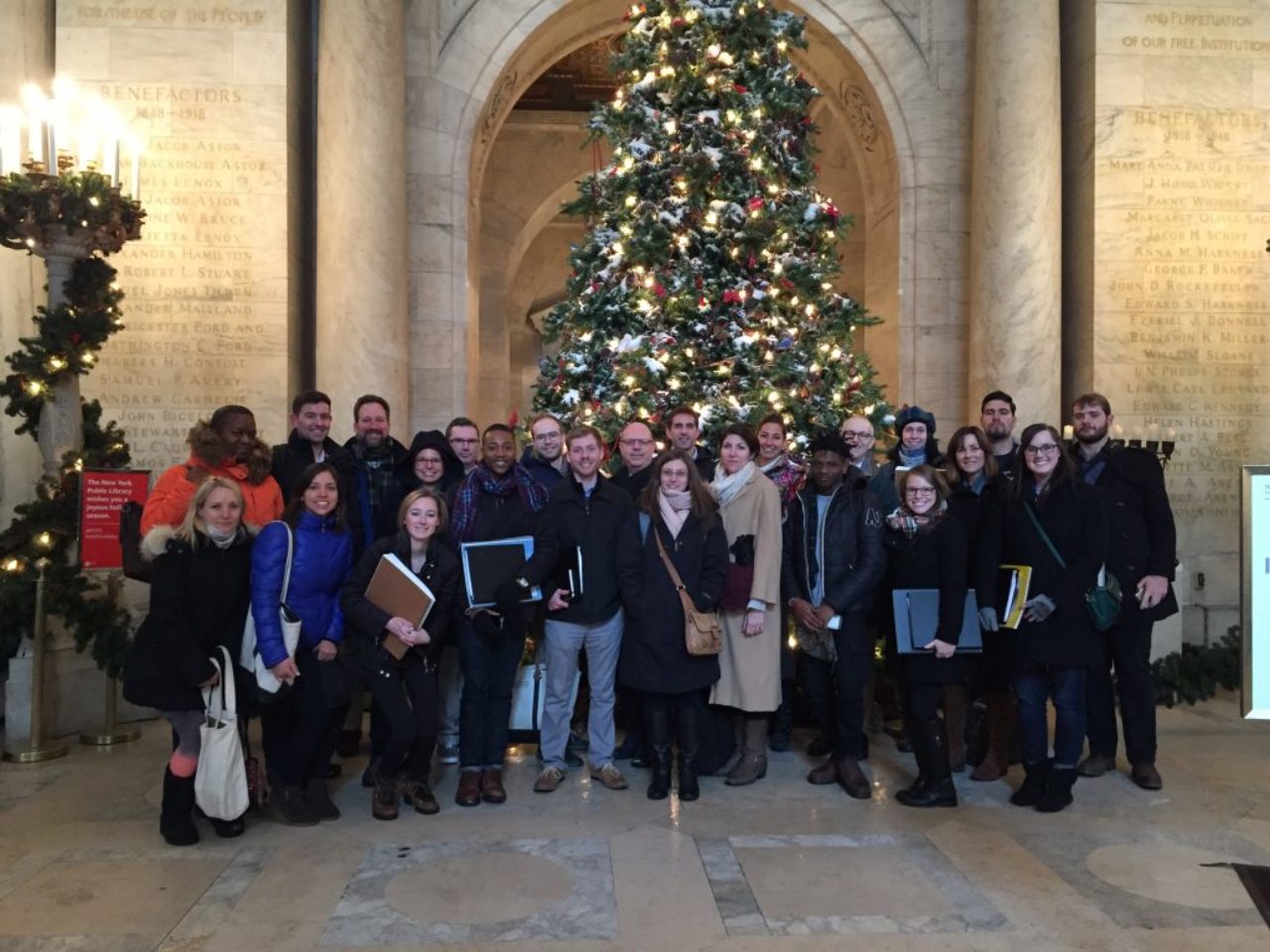 The Winter Intensive 2017 group

After the panel completed their review, the group went upstairs to enjoy a goodbye brunch with them at the Coffee House, a private social club. Students had the chance to continue their conversations with the panel and toast to the success of the 2017 Winter Intensive. The ICAA truly enjoyed hosting such a spectacular Winter Intensive session and would like to thank the inspirational students and dedicated instructors that make the Winter Intensive a rewarding and enduring program. The ICAA also extends its sincere thanks to LaPolla Designs & Inspired Flooring for their support of student scholarships to the Winter Intensive, and to our classroom sponsors, Uberto Construction and Rusk Restorations Inc.