The ICAA Rings in 2018 with the New York Intensive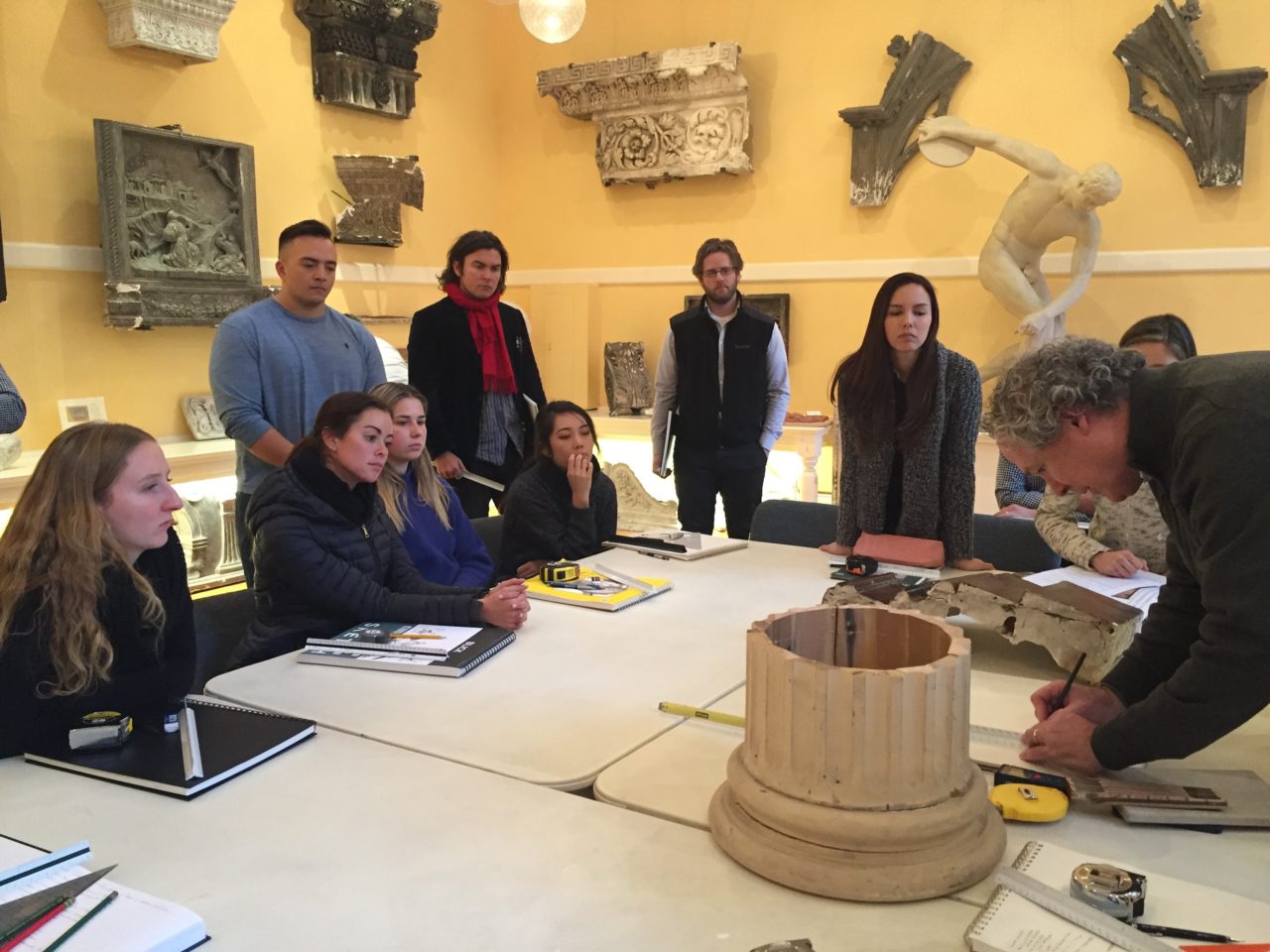 On the morning of January 6th, 2018, twenty people braved the cold to gather at the Institute of Classical Architecture & Art's national office in Manhattan. Some were New York locals, while others had traveled across the country—hailing from California, Florida, and other states—or even internationally. Their backgrounds also varied from professionals in architecture and interior design to students in a variety of graduate and undergraduate programs. All, however, had one thing in common: the desire for a comprehensive education in classical architecture which had led them to the ICAA's 2018 Intensive in Classical Architecture in New York
The Intensive is among the most impactful of the ICAA's educational programs, comprising an eight-day course of study that introduces participants to the ICAA's core curriculum through coursework in the classical orders, composition, proportion, drafting, observational drawing, and the literature of classical architecture.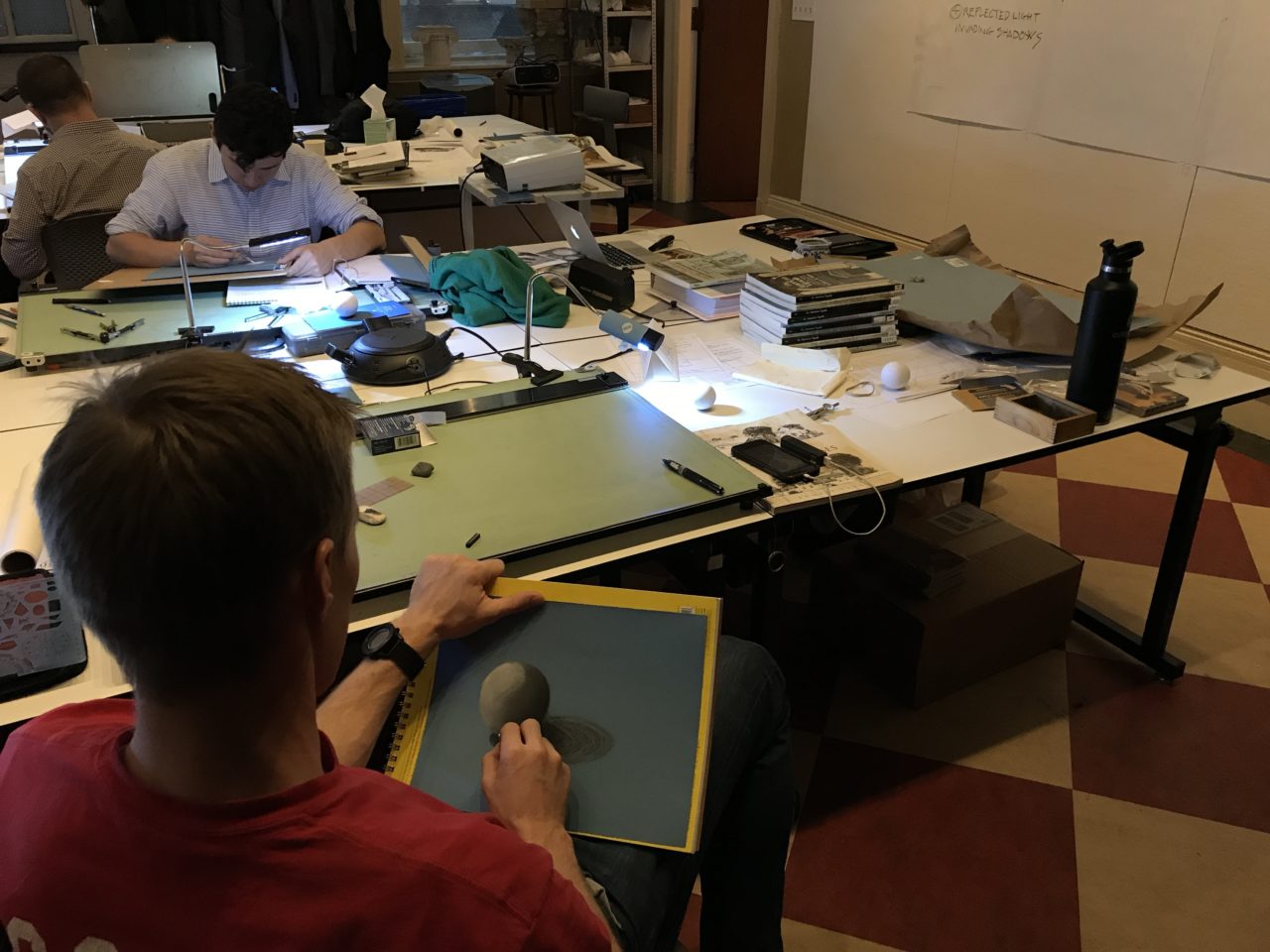 The excitement of the Intensive was further buoyed by the introduction of a new scholarship, the Mark Ferguson Award. The Award, which was created to honor ICAA Board of Directors Chairman Emeritus Mark Ferguson and recognize his commitment to the ICAA's education programs, allows one student to receive full tuition for the Winter Intensive program.

"Mark is regarded as one of the best classical architects in the world," said this year's Mark Ferguson Award recipient, Tommy Vince. "To receive the title of Mark Ferguson Scholar will be an incredible honor for the rest of my career."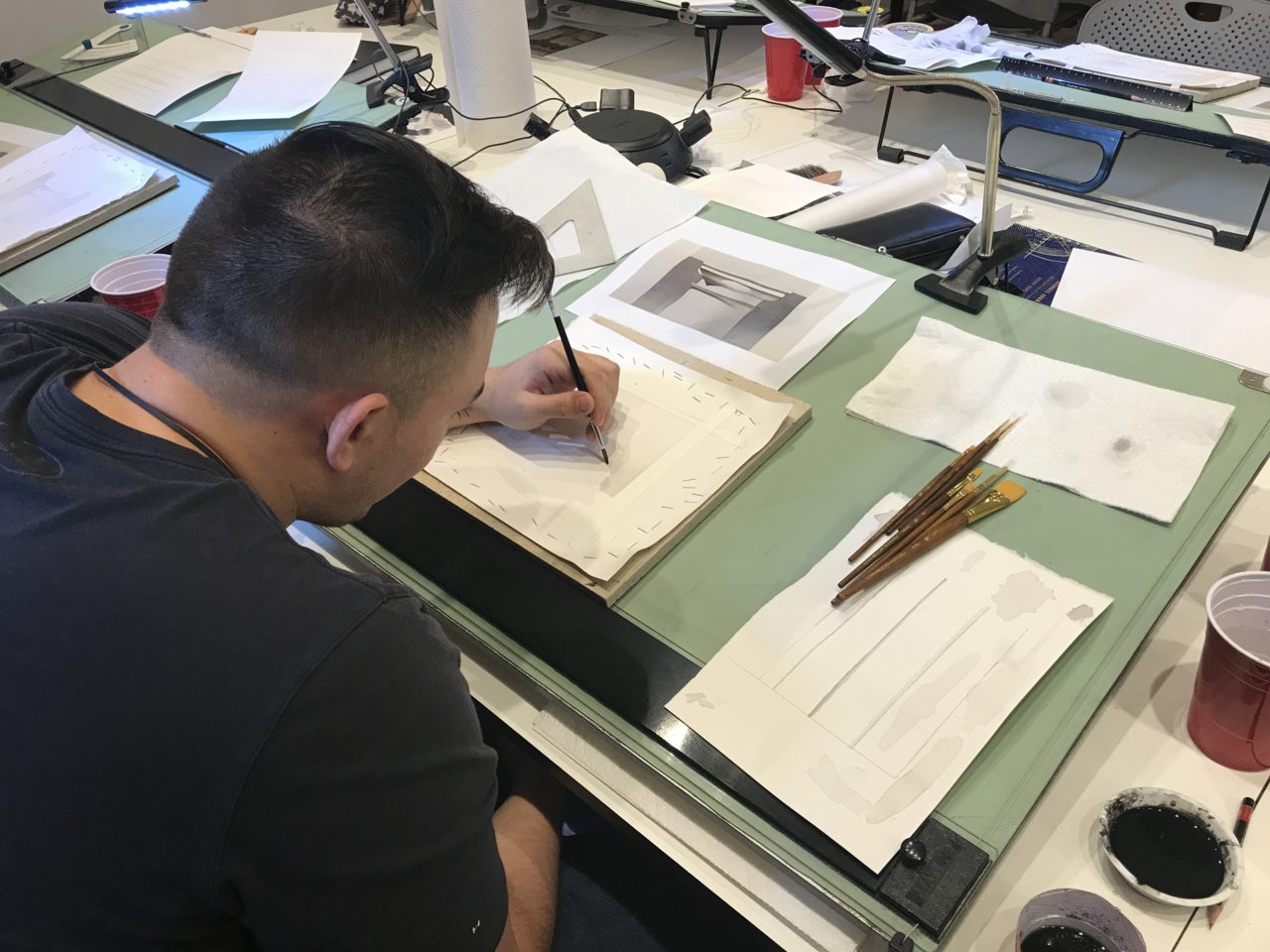 Following a breakfast and welcome by ICAA Director of Education Edith Platten and ICAA Board Member and instructor Michael Mesko, the Intensive began in earnest with a full day of coursework: an introduction to architectural literacy by instructor Calder Loth. This introductory day ensured that all students were on equal footing with the concepts of classical architecture.

After Mr. Loth's instruction, the students participated in several days of lectures and exercises introducing them in more depth to the foundational elements of classical architecture. The Doric, Ionic, Tuscan, and Corinthian orders were all examined and drawn alongside coursework in the theory of proportion and architectural drawing. Elegance of form and proportion is perhaps the greatest virtue of classical design, and these courses focused on developing students' technique and confidence in these aspects.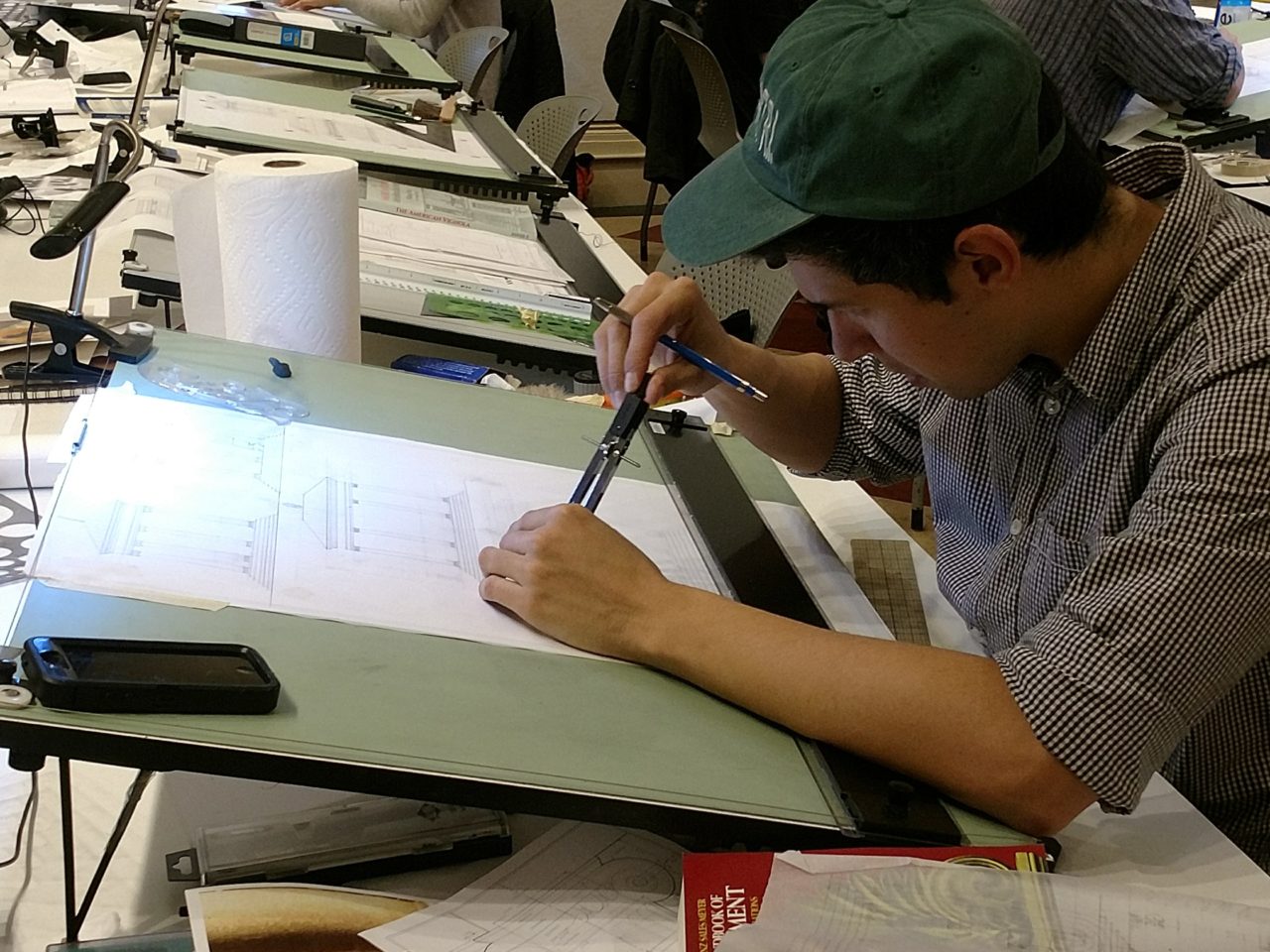 The latter half of the Intensive gave students the opportunity to practice their design skills, with full days devoted to the development of esquisse and wash rendering. On the final day, students hung their work for a critique by a distinguished panel of architects and designers.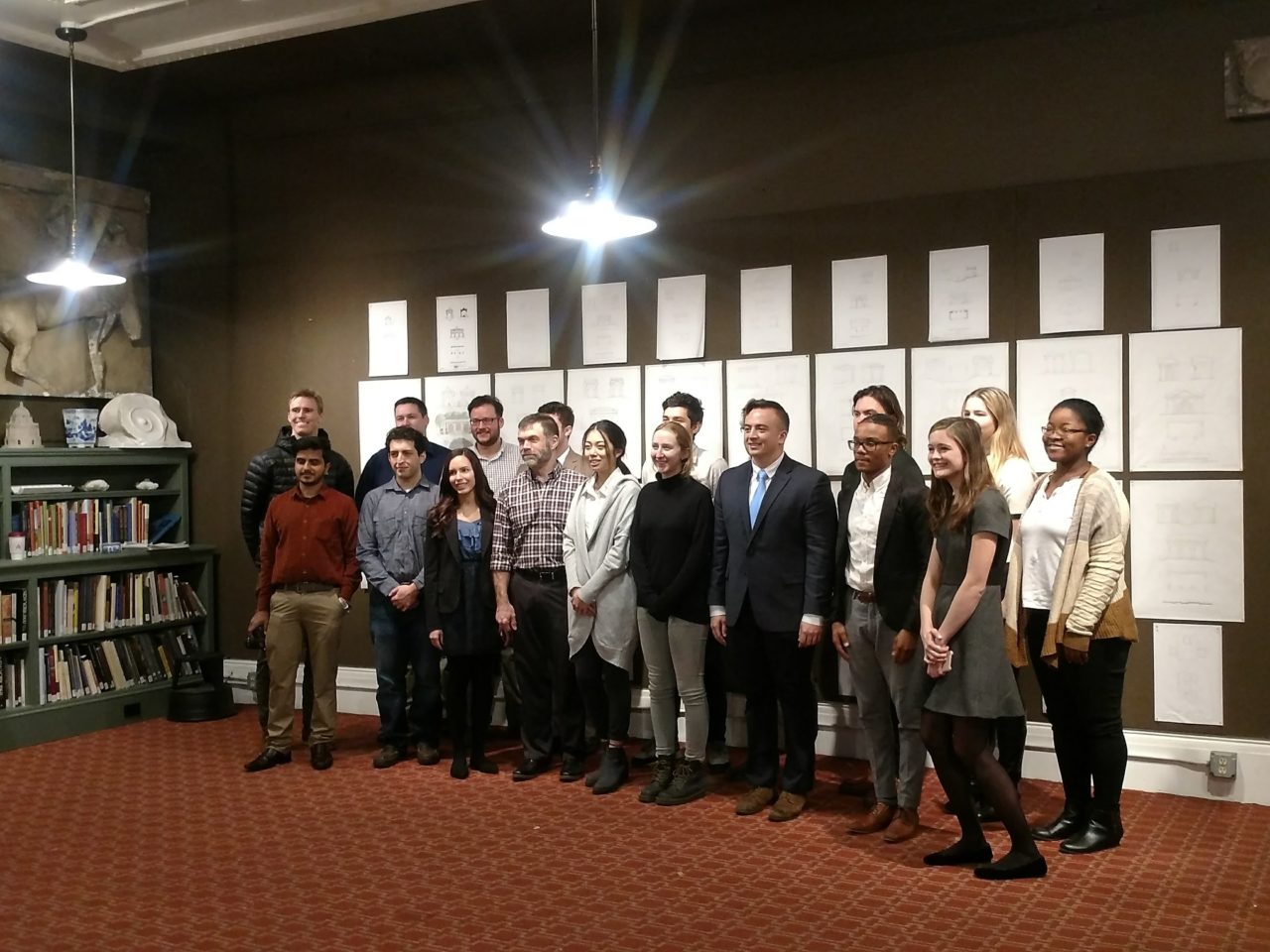 The review ended with a farewell brunch, during which the students were able to continue their review and discuss what they had learned.

The most crucial aspect of the ICAA Intensive is its lasting impact on the classical architects of today and the future. "Participating in the Intensive course has been an important factor for me to pursue graduate school in classical architecture," said student Tommy Vince, "and to make a big career change to pursue classical architecture in my work."

The ICAA's 2018 Intensive was overall a spectacular success thanks to the wonderful efforts and enthusiasm of the students as well as the excellent quality of instruction. The ICAA would also like to thank Uberto Construction for their support as the classroom sponsor.