Americans in Paris: A Lecture with Margot Ellis
Hosted by the Florida Chapter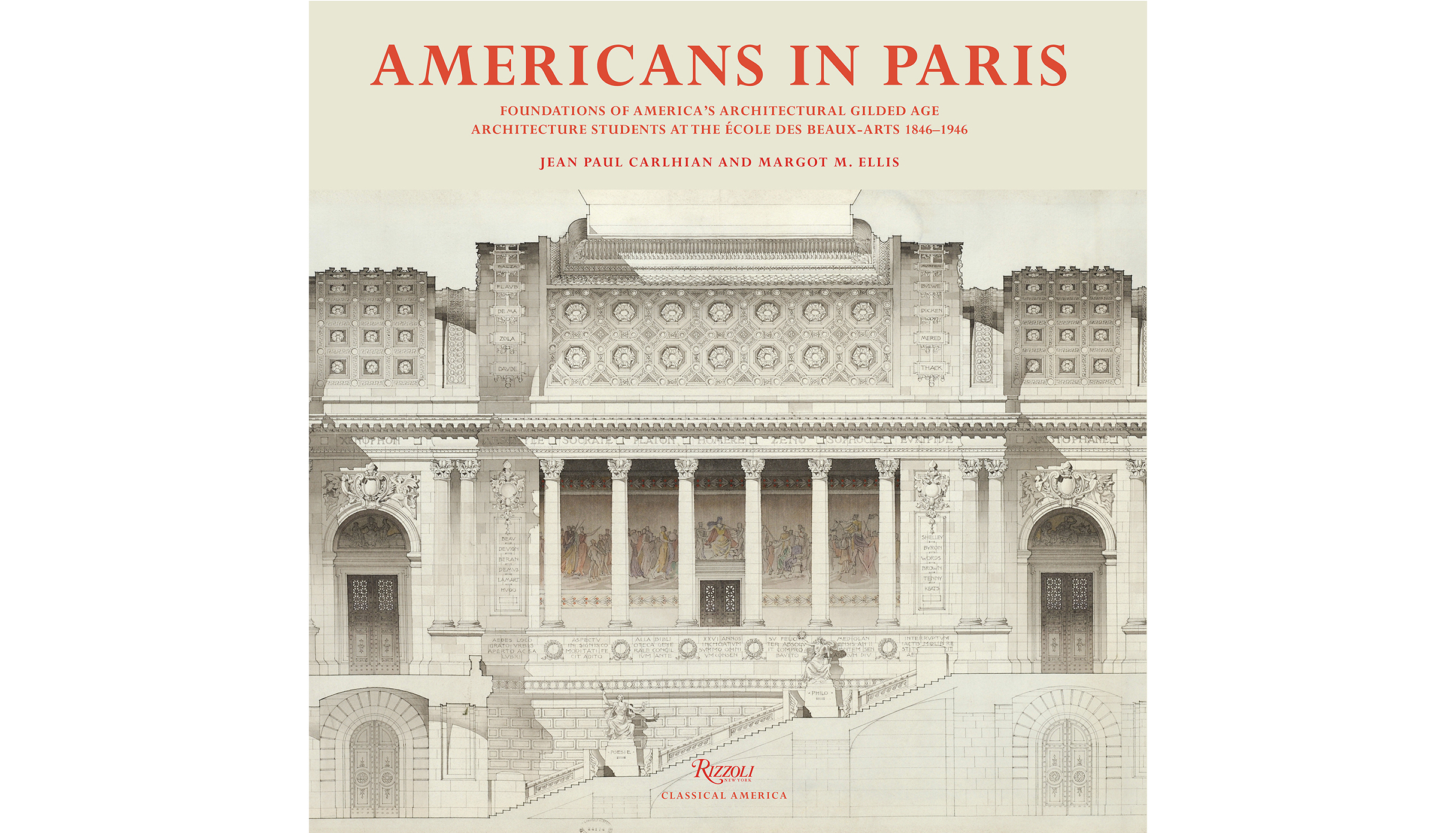 Margot Ellis, co-author of Americans in Paris tells the story of the influential group of American architecture students who attended the world-renowned school and went on to design and build many of our nation's most recognized and prestigious buildings and monuments. American alumni of the École des Beaux-Arts, famous for being the greatest art and architecture school in the world at the time, include Richard Morris Hunt, Guy Lowell, John Russell Pope, Julia Morgan, and many others.
This lecture will provide a broad overview of American architects trained at the École des Beaux-Arts in Paris from mid-19th to mid-20th centuries. The process of adapting the traditional training to the landscape and sensibility of America will be examined. Ms. Ellis will share examples of how classical design contributes to the beauty of monumental, public buildings.
Please Note: There will be limited copies of Americans in Paris available for purchase, but attendees are welcome to bring their own for signing (copies are available on the the ICAA's website).

The Florida Chapter of the ICAA Thanks and Acknowledges our Event Sponsor:
This event is hosted by an ICAA Chapter. Please check the Chapter website, or contact the Chapter directly, for the most up-to-date details including dates, times, and pricing.

This event is not sponsored by or affiliated with Palm Beach County.
What you will learn
Students will learn to appreciate the rational, symmetrical, axial plan of Beaux-Arts design and how it contributes to a sense of order, safety and beauty, promoting physical, mental and social well-being among users.
An analysis of structural design at a variety of scales will be provided: Urban Planning—Federal Triangle; Building design--Grand Central Terminal and the layout of concourse for travelers (seen) and three levels of rail lines (unseen); and, Interiors—Paul Manship frieze in AT&T lobby and the National Gallery—circulation pattern) and, as a result, students will be better equipped to employ similar techniques in their own work.
Students will learn to appreciate how the foundational teachings of the École have been molded to an American sensibility by emphasizing the educational program and how adapting to the environment can inform a designer's work as it relates to local context.
Through greater understanding of the past, students will appreciate how historic buildings might be better adapted and reused, and how such design principles can be employed in lockstep with concerns about sustainability, energy efficiency and accessibility.
Instructor
Margot M. Ellis