Analytical Field Drawing: Somerset House
Hosted by the Southeast Chapter | 4 AIA CES Learning Unit | Elective and 4 credit towards the Certificate in Classical Architecture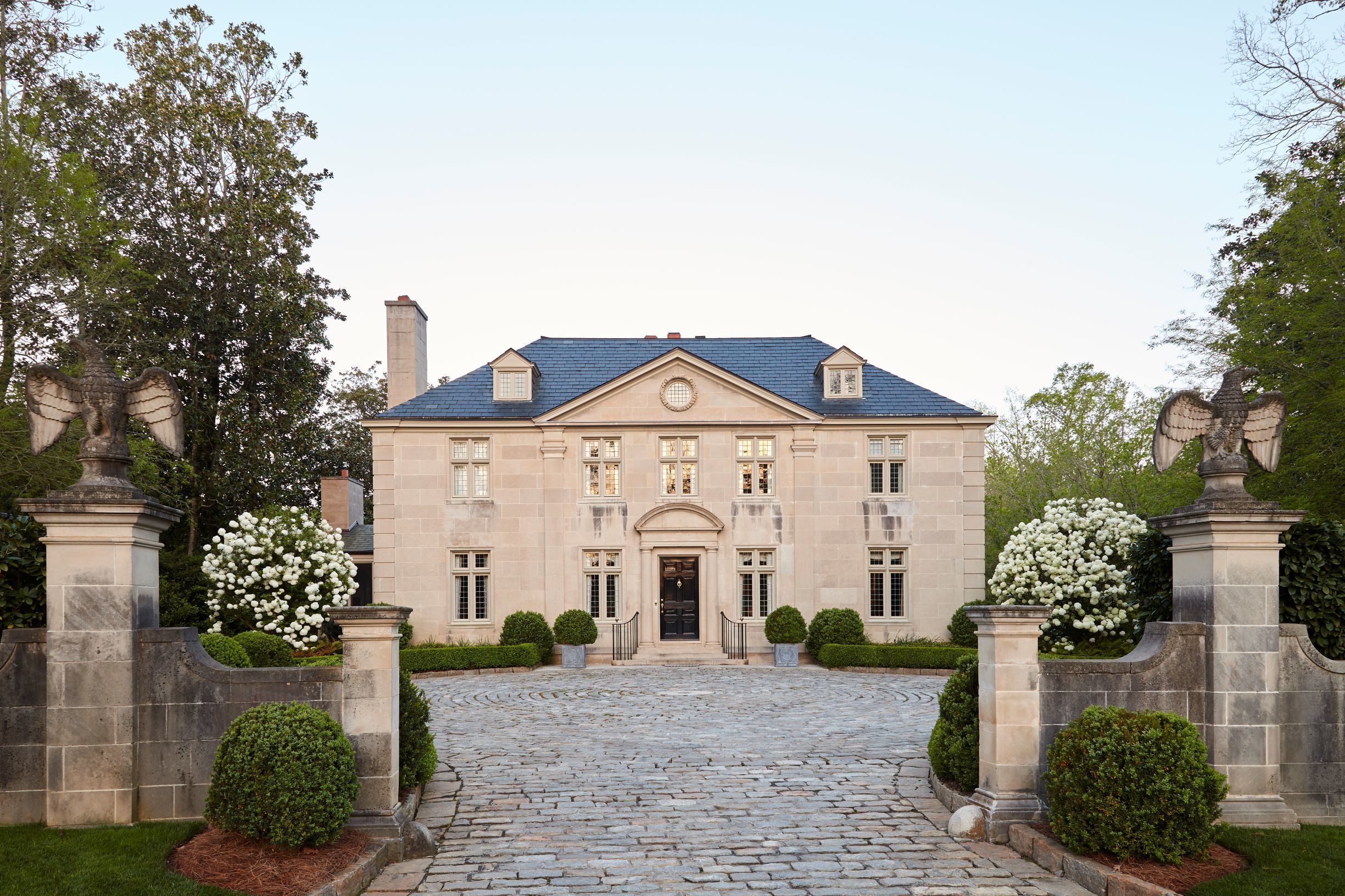 The Exterior and Gardens of Somerset House, circa 1921 designed by Hentz, Reid & Adler with recent additions by Summerour Architects and garden restoration and reimagining by Howard Design Studio will serve as the subject for study.
There will be a brief lecture and introduction on the lineage and techniques of measured drawing. Instruction and guidance will be provided during the self-directed drawing portion of the course. Space is limited.
Part I - Introduction Lecture - The Architect's Measured Sketchbook
June 15, 2019 9:00 AM - 10:00 AM
Cameron and Clay will give a brief introduction to the history of measured field drawings as done by architects past and present, along with a step=by-step methodology on how to set up a field drawing.
Part II - Field Drawing Somerset House, Atlanta, GA
June 15, 2019 10:00 AM - 1:00 PM
Participants will make measured field drawings at Somerset House.
Materials Needed for Course:
Sketchbook; hardbound (+/-) 6"x9", stitched binding so the book can open flat, (suggested; Sennelier Natural Linen Sketchbook 24x16cm, available from L Cornelissen & Son, London)
12" triangular architects scale, with 1/8", 1/4", 3/4", 1 1/2" and 3" scale
Mechanical pencil with 0.5 HB lead (Alvin Draft/Matic or similar)
Eraserstick (Tuff Stuff Eraser Stick or similar)
12ft steel tape measure in feet and inches, to the 1/16"
Laser measure (option(
Folding wood rule, 6ft (option)
Small pencil bag or case to keep drawing supplies
This event is hosted by an ICAA Chapter. Please check the Chapter website, or contact the Chapter directly, for the most up-to-date details including dates, times, and pricing.

What You Will Learn
Students will be provided with an overview of the history of the architect's sketchbook, ranging from the Renaissance to the present day.
Students will learn how to measure architectural details and to accurately draw in a sketchbook at scale.
Students will improve their architectural design skills by becoming familiar with excellent examples and precedent that can be referred to in future architectural design projects.
Students will increase their understanding of scale and proportion by measuring and documenting architectural detail.
By the end of the course, students will have created sketchbook drawings that can be referred to for future design studies.
The course will (hopefully) inspire students to maintain a life-long passion for maintaining a sketchbook.
Instructors
Clay Rokicki and Cameron Bishop
Registration
Saturday, June 15, 2019
9:00 AM- 1:00 PM
2624 Habersham Road Northwest, Atlanta, GA, USA
Add to Calendar