Architectural Literacy Course
6 AIA CES Learning Units|Elective and 6 credits towards the Certificate in Classical Architecture | Hosted by the Louisiana Chapter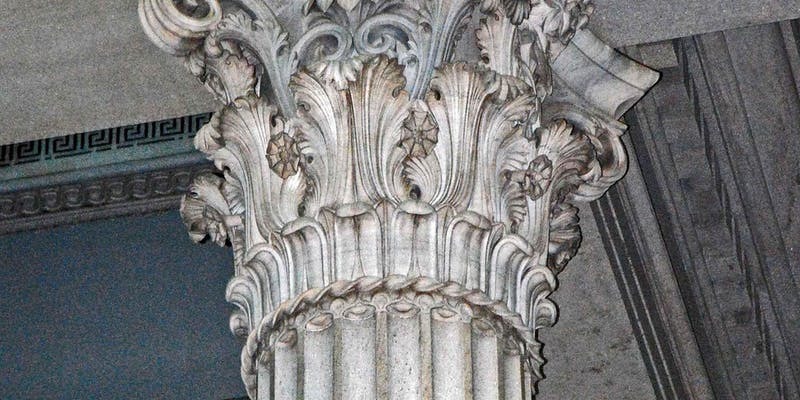 This course is designed to enable people to discover the visual fascination of architecture, the most accessible of the arts. Although classical is all around us, most people miss appreciating the richness of these splendid works because they don't know how to "read" buildings. Using many examples, both famous and ordinary, the course explores why classical buildings look the way they do.

This course covers the basics of the classical language, including design details and the origins of various architectural motifs. Aesthetic principles are explained by contrasting 'literate' with 'illiterate' buildings.
This course provides an in-depth but digestible understanding of our classical heritage and will appeal to architects, interior designers, contractors, old-house buffs, remodelers, realtors, and just about anybody who likes to look at buildings.
This event is hosted by an ICAA Chapter. Please check the Chapter website, or contact the Chapter directly, for the most up-to-date details including dates, times, and pricing.
AIA Continuing Education Provider Information

Instructional Delivery Method: Live In-Person Learning Program

Program Level: Introductory

AIA CES Program Approval Expiration Date: October 21, 2022

Provider Number: G193
Provider Statement: The Institute of Classical Architecture & Art is a registered provider of AIA-approved continuing education under Provider Number G193. All registered AIA CES Providers must comply with the AIA Standards for Continuing Education Programs. Any questions or concerns about this provider or this learning program may be sent to AIA CES ([email protected] or (800) AIA 3837, Option 3).
This learning program is registered with AIA CES for continuing professional education. As such, it does not include content that may be deemed or construed to be an approval or endorsement by the AIA of any material of construction or any method or manner of handling, using, distributing, or dealing in any material or product.
AIA continuing education credit has been reviewed and approved by AIA CES. Learners must complete the entire learning program to receive continuing education credit. AIA continuing education Learning Units earned upon completion of this course will be reported to AIA CES for AIA members. Certificates of Completion for both AIA members and non-AIA members are available upon request.
What You Will Learn
At the end of the course participants will be able to:
Get an overview of Roman classicism and the 5 classical orders.
Learn the distinction between Greek and Roman architecture and the development of the Greek Revival Movement.
Learn the Etymology of various architectural terms.
Learn the proper use of architectural motifs and details, and be capable of distinguishing between illiterate and literate examples of architecture.
Speakers
Calder Loth
Senior Architectural Historian (retired), Virginia Department of Historic Resources; ICAA Council of Advisors