Robert Venturi's Rome: The 10th Anniversary Alvin Holm Lecture/Symposium
Hosted by the Philadelphia Chapter | 4.5 AIA CES Learning Units|Elective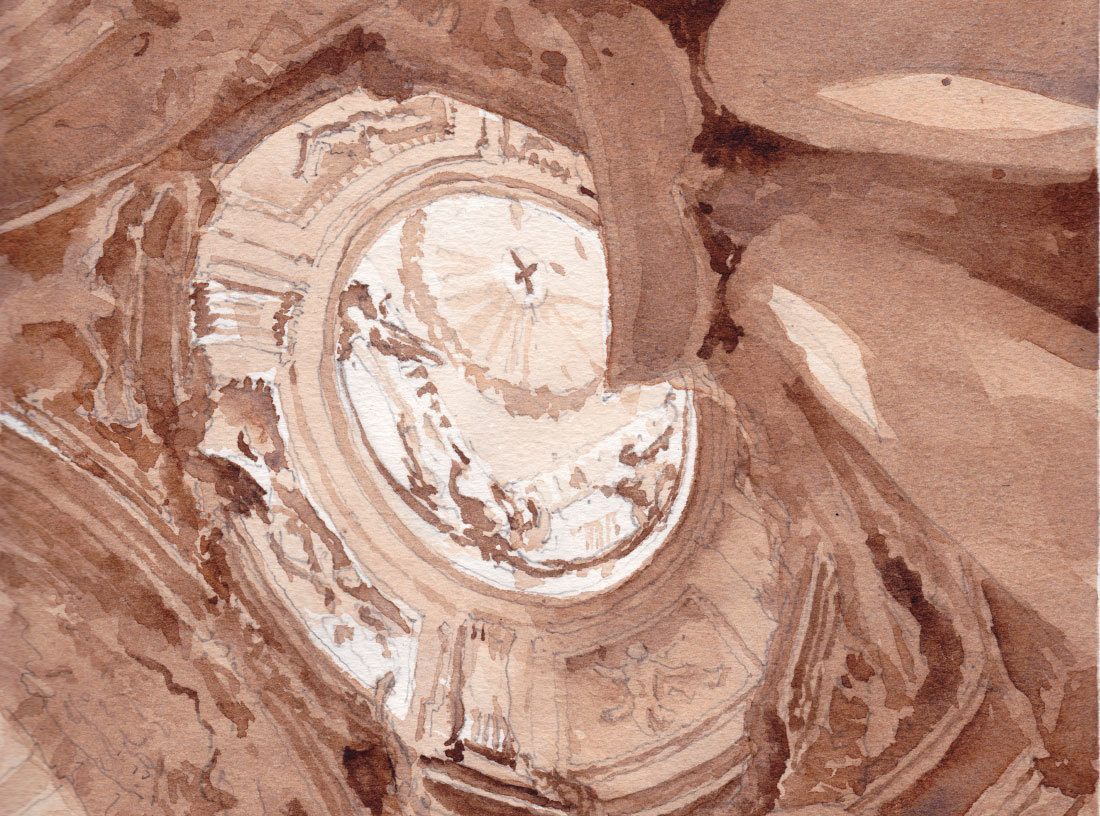 Perhaps no other Philadelphia architect has received more recognition and wielded more influence in the second half of the 20th century than did Robert Venturi (1925-2018). His 1966 "gentle manifesto," Complexity and Contradiction in Architecture, catapulted him into the forefront of American architecture and architects. As one of the most significant theoretical works on architectural theory, this book has been recognized to be heavily influenced by Venturi's two-year tenure at the American Academy of Rome from 1954 to 1956 and uses many Roman buildings to illustrate his theories. In 2017, two more recent Rome Fellows and architects, Frederick Fisher and Stephen Harby, published their book, Robert Venturi's Rome, which re-examines the Roman buildings and places that exemplified Venturi's ideas with the perspective of fifty years of architectural advancements. The book includes exclusive watercolor illustrations inspired by the black and white illustrations by Venturi in Complexity and Contradiction in Architecture.

Join us for the 10th Anniversary Alvin Holm Lecture/Symposium which will feature Frederick Fisher and Stephen Harby, joined by their fellow architectural colleague, Steven W. Semes, as they discuss Robert Venturi's Rome. In addition to the lectures, there will be a small exhibit of the original watercolors done by Fisher and Harby to illustrate their book.
Visit the Philadelphia Chapter's website for a full schedule of the symposium and more about the speakers.
Includes seated breakfast and lunch. Please note The Union League's Dress Code: Business casual attire: defined as a collared shirt and pressed slacks for men and comparable attire for women. No jeans, athletic wear, or sneakers.
This event is hosted by an ICAA Chapter. Please check the Chapter website, or contact the Chapter directly, for the most up-to-date details including dates, times, and pricing.
AIA Continuing Education Provider Information

Instructional Delivery Method: Live In-Person Learning Program

Program Level: Introductory

AIA CES Program Approval Expiration Date: September 23, 2022

Provider Number: G193

Provider Statement: The Institute of Classical Architecture & Art is a registered provider of AIA-approved continuing education under Provider Number G193. All registered AIA CES Providers must comply with the AIA Standards for Continuing Education Programs. Any questions or concerns about this provider or this learning program may be sent to AIA CES ([email protected] or (800) AIA 3837, Option 3).
This learning program is registered with AIA CES for continuing professional education. As such, it does not include content that may be deemed or construed to be an approval or endorsement by the AIA of any material of construction or any method or manner of handling, using, distributing, or dealing in any material or product.
AIA continuing education credit has been reviewed and approved by AIA CES. Learners must complete the entire learning program to receive continuing education credit. AIA continuing education Learning Units earned upon completion of this course will be reported to AIA CES for AIA members. Certificates of Completion for both AIA members and non-AIA members are available upon request.
Speakers
Stephen Harby; Frederick Fisher; Steven W. Semes