Virtual Sketching Social: Market Square, Lake Forest
Hosted by the Chicago-Midwest Chapter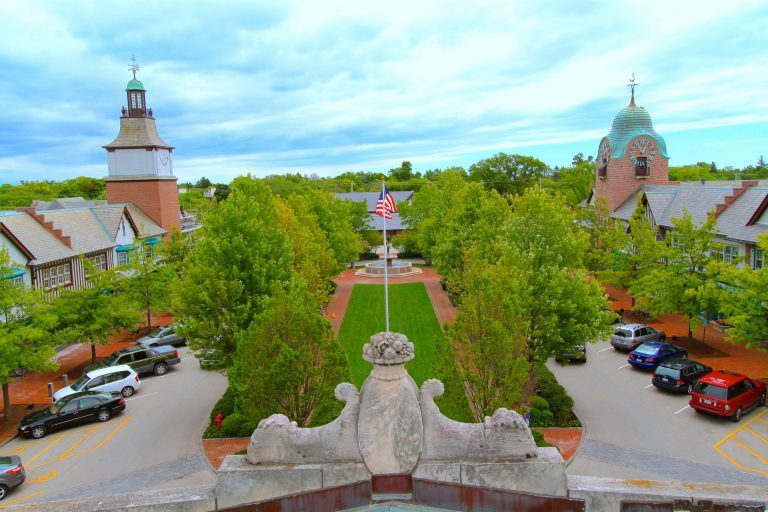 The Chicago-Midwest ICAA would like to invite you to join us for our weekly virtual sketching exercise. This week's subject is the Market Square of Lake Forest.
Market Square is a 103,000-square-foot neighborhood shopping center in Lake Forest, Illinois. Opened in 1916, it is often cited as the first planned shopping center in the United States, with common design and management and designated area for parking automobiles. Market Square was built within an already defined central retail district, replacing prior development. Lake Forest resident Arthur T. Aldis championed the notion of replacing the dilapidated business district of the town, and engaged architect Howard Van Doren Shaw.
Howard Van Doren Shaw set out to design Lake Forest's dream downtown. He strived to create a practical, yet aesthetically pleasing, center that would incorporate retail on the ground floor and residential above. Construction of Lake Forest's new downtown began in September 1915 and Market Square opened just a year-and-a-half later in April 1916.
South and north towers built of limestone and wood anchored this new community gathering space, overlooking shaded arcades, fountains, and walkways reminiscent of a timeless, European folk village. Carved wooden beams, gabled roofs, and stucco walls borrowed details from English, Flemish, Bavarian, Baroque, Palladian, and Renaissance styles, all a reflection of Shaw's architectural genius.
Our Process
Chicago ICAA will provide reference images each Monday for the selected building or focus. You may use any media or technique of your choice.
Reference images can be found here.
Please forward a JPG file of your sketch to [email protected] by Sunday evening following the sketch date and we will post to the Chicago ICAA Instagram account on Monday afternoon. Please include your Instagram handle in the email in order to tag your sketch.
Post to your own Instagram account using #icaachicago #connectingthroughsketching #classicalarchitecture #classicismathome #virtualsketching