Workshop in Classical Architectural Design: Texas Christian University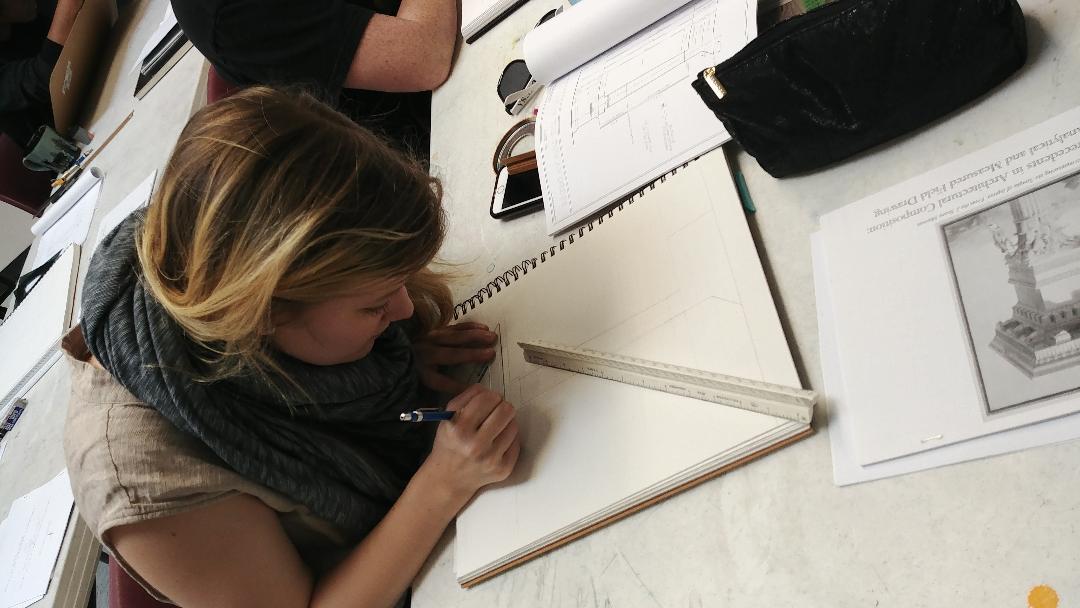 This workshop, presented in collaboration with Texas Christian University, introduces the practice of classical architecture as a contemporary discipline. Traditional architectural design today encompasses work that employs the grammar of the classical language and the adaptation of its principles in regional settings. This spectrum of expression is found in the full range of buildings comprising the traditional city and its neighborhoods, from private to civic edifices.

The workshop begins with case studies of recent projects that demonstrate how architects utilize the wealth of material found in historical precedents to inform new work. Following this, hand drawing exercises provide an introduction to the vocabulary of the classical language, its fusion of formal and tectonic qualities, and capacity for making buildings and places intelligible.
What You Will Learn
Layout a block form of the entire Tuscan Order and explore the proportional relationships of the parts to the whole.
Produce a detailed drawing of the base, capital and entablature and learn the nomenclature of the various parts.
Produce a drawing of a portico using the Tuscan Order to explore issues of syntax in application of the classical order within a composition, including the pediment and principle of intercolumniation.
Explore how the canonical Tuscan order can be modified in built examples in different regions.
Registration
February 8 & 9, 2019
Times to be announced
Texas Christian University
2800 South University Drive, Fort Worth, TX, USA
Add to Calendar