An Evening in the Kitchen with Barbara Sallick
Hosted by the Rocky Mountain Chapter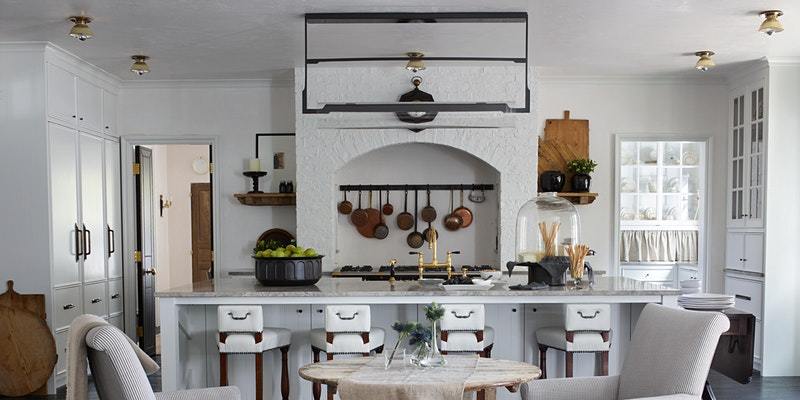 Please join us for an evening with Barbara Sallick, Waterworks Co-Founder and SVP of design, as she discusses her new book, The Perfect Kitchen (Rizzoli New York). Filled with stunning images and vital insights from some of the world's most gifted designers, it offers an exciting new approach to creating personal, functional and inspired spaces.

Barbara Sallick is the co-founder of Waterworks and the company's Senior Vice President of Design. As a Waterworks spokesperson, she presents design and product lectures across the U.S. and internationally. She has written several books, including The Perfect Kitchen (2020), The Perfect Bath (2016), The Definitive Guide to Designing the Perfect Bath (2006) and Waterworks: Inventing Bath Style (2001). She has also contributed to books by Phillip James Dodd and Don Ruggles, renowned experts in the fields of classical architecture and design.
Barbara is the Chair of the Dean's Advisory Committee at BU Wheelock, on the Board of Trustees of the Sir John Soane's Museum Foundation, a member of the Decorators Club, a recipient of the 2015 Cottages and Gardens Innovator of the Year Award and most recently named one of House Beautiful's 2020 Visionaries.
Barbara has two sons—Peter, the CEO of Waterworks, and Daniel, the founder and partner of SubjectMatter in Washington, DC—and five grandchildren. She lives in Southport, CT with her husband Robert and their dog Lulu.
Purchase the book HERE
Photo: The Perfect Kitchen, Designer: Amy Morris Interiors, Architect: D. Stanley Dixon, Contractor: RLS Construction, Photographer: Simon Upton
This event is hosted by an ICAA Chapter. Please check the Chapter website or contact the Chapter directly, for the most up-to-date details including dates, times, and pricing.
THANK YOU TO OUR 2021 SPONSORS WHOSE FINANCIAL SUPPORT ALLOWS US TO MAINTAIN A HIGH LEVEL OF QUALITY PROGRAMS & EVENTS

Platinum Benefactor Sponsors
Lifescape Colorado
Silver Benefactor Sponsors
Ekman Design Studio
Exquisite Kitchen Design
Registration
ICAA Members & Students
Free with RSVP
Thursday, March 18, 2021
5:00 - 6:30pm MST
7:00 - 8:30pm EST
Online
Add to Calendar