An Evening of Holiday Inspiration with Scot Meacham Wood
Hosted by the Rocky Mountain Chapter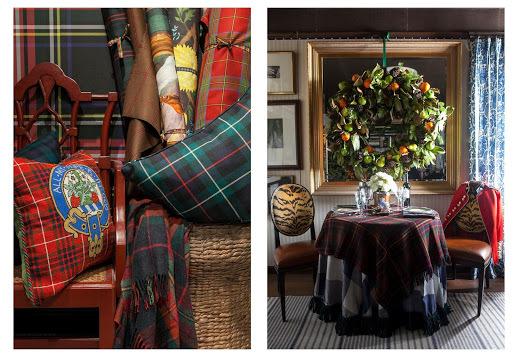 Join us for an evening with Scot Meacham Wood as he takes us on his creative journey from unusual beginnings as an accountant and a concert pianist to success as an interior designer and product designer of all things tartan.
A genteel Southerner with a deep-rooted connection to Great Britain, Scot Meacham Wood is as renowned for his distinctly timeless design aesthetic as for his larger than life personality. Drawing inspiration from his Scottish heritage, Scot's signature style evokes a mélange of European and Southern sensibilities, merging sartorial influences, bold prints and more than a dash of whimsy to create luxurious spaces that bridge generations with his uniquely modern voice.
Launching his eponymous design firm in 2001, Scot quickly became one of Northern California's most sought-after interior design professionals, rapidly developing an impressive portfolio of projects across the United States. An early recognizer of the benefits of technology, Scot quickly rose as one of the industry's most vivid influencers, becoming a popular speaker and frequent face among the pages of House Beautiful, Architectural Digest, and Traditional Home magazines.
With the opening of his lifestyle boutique "Scot Meacham Wood Home" in 2014, this former concert pianist partnered with the world's most historic mills in creating a bespoke collection of custom textiles, bringing old-world elegance and luxury to the San Francisco Design Center. Since then, the SMW Home family of products has grown to include furnishings, accessories, décor, and art appealing to trade professionals and discerning homeowners alike.
This event is hosted by an ICAA Chapter. Please check the Chapter website, or contact the Chapter directly, for the most up-to-date details including dates, times, and pricing.
Registration
ICAA Members & the General Public
Free with RSVP
Thursday, December 3, 2020
5:00 - 6:00pm MST
7:00 - 8:30pm EST
Add to Calendar