Exclusive Tour of Lobkowicz Palace in Prague Castle: Morning Tour
Hosted by the Chicago-Midwest Chapter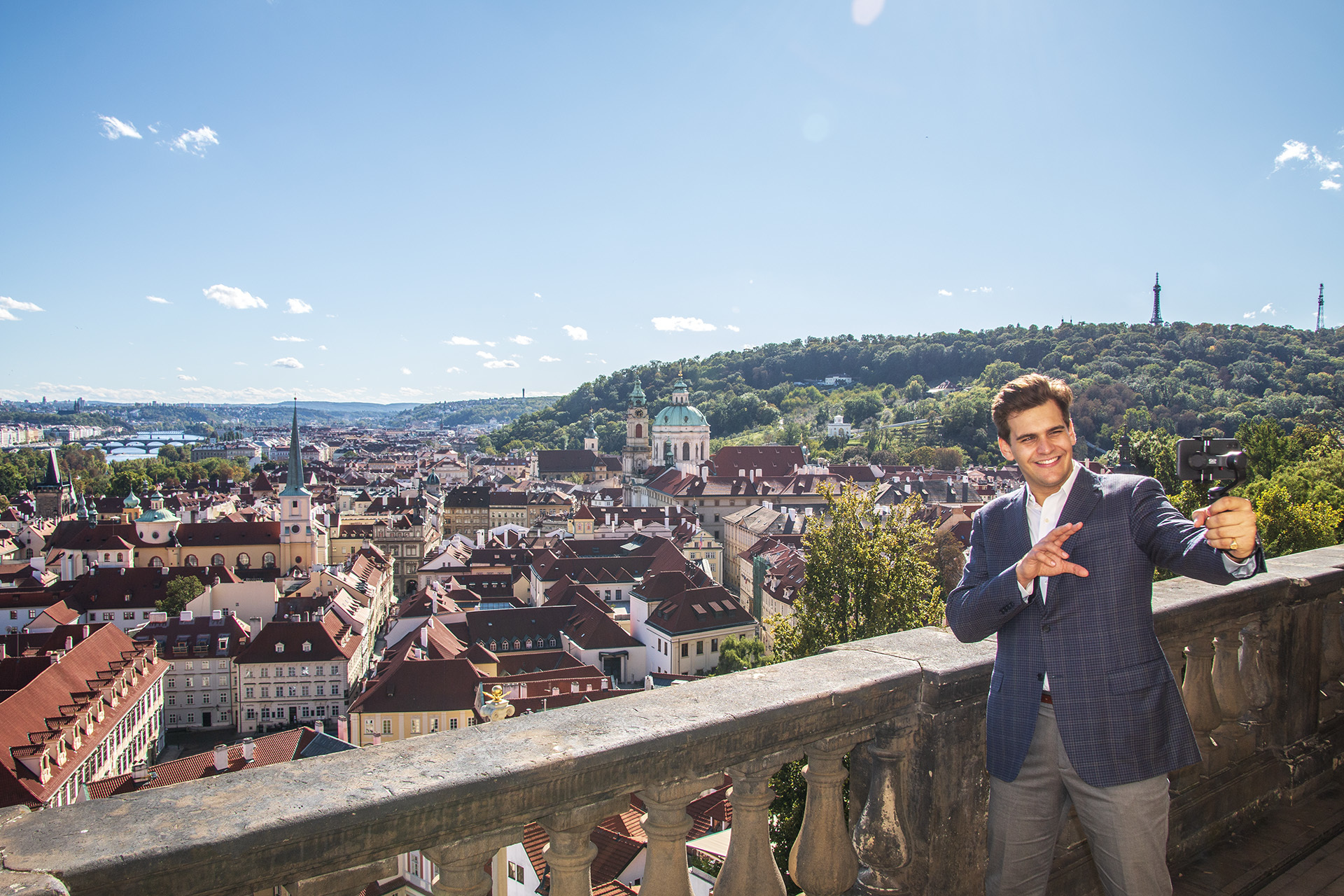 Exclusive & Private Tour of Lobkowicz Palace in Prague Castle
William Lobkowicz looks forward to joining you LIVE as he leads you through one of Europe's oldest, finest and most intact private collections. Once one of the most prominent noble families in Bohemia, the Lobkowiczes were forced to flee their homeland twice under both the Nazi and Communist regimes. On your tour, you'll encounter world-famous paintings by Bruegel, Velazquez, and Canaletto and see hand-annotated manuscripts by Mozart and Beethoven. William will also take us on a tour of the Piranesi Room and other rooms not included on their tours. You'll also get to find out how the Lobkowicz family returned to their native country to reclaim their confiscated possessions, with the mission to preserve, study, and share them with the world! There will be a Q&A Session with William at the end of this tour. We have two tour sessions available – one in the morning and one in the afternoon.
Bio: William Rudolf Lobkowicz was raised in the Czech Republic and has been actively involved in his family's cultural heritage efforts around the Lobkowicz Collections and historic properties since childhood. His work involves digitization efforts, marketing, media, online platforms, and public programming. One of his main goals is to find new and innovative ways to share the family's collections and non-profit activities with the world.
Date: May, 22, 2021
Time: 10:00am – 11:15am CST
This event is hosted by an ICAA Chapter. Please check the Chapter website or contact the Chapter directly, for the most up-to-date details including dates, times, and pricing.