Graphite & Grits: Chateau de Blois
Hosted by the Southeast Chapter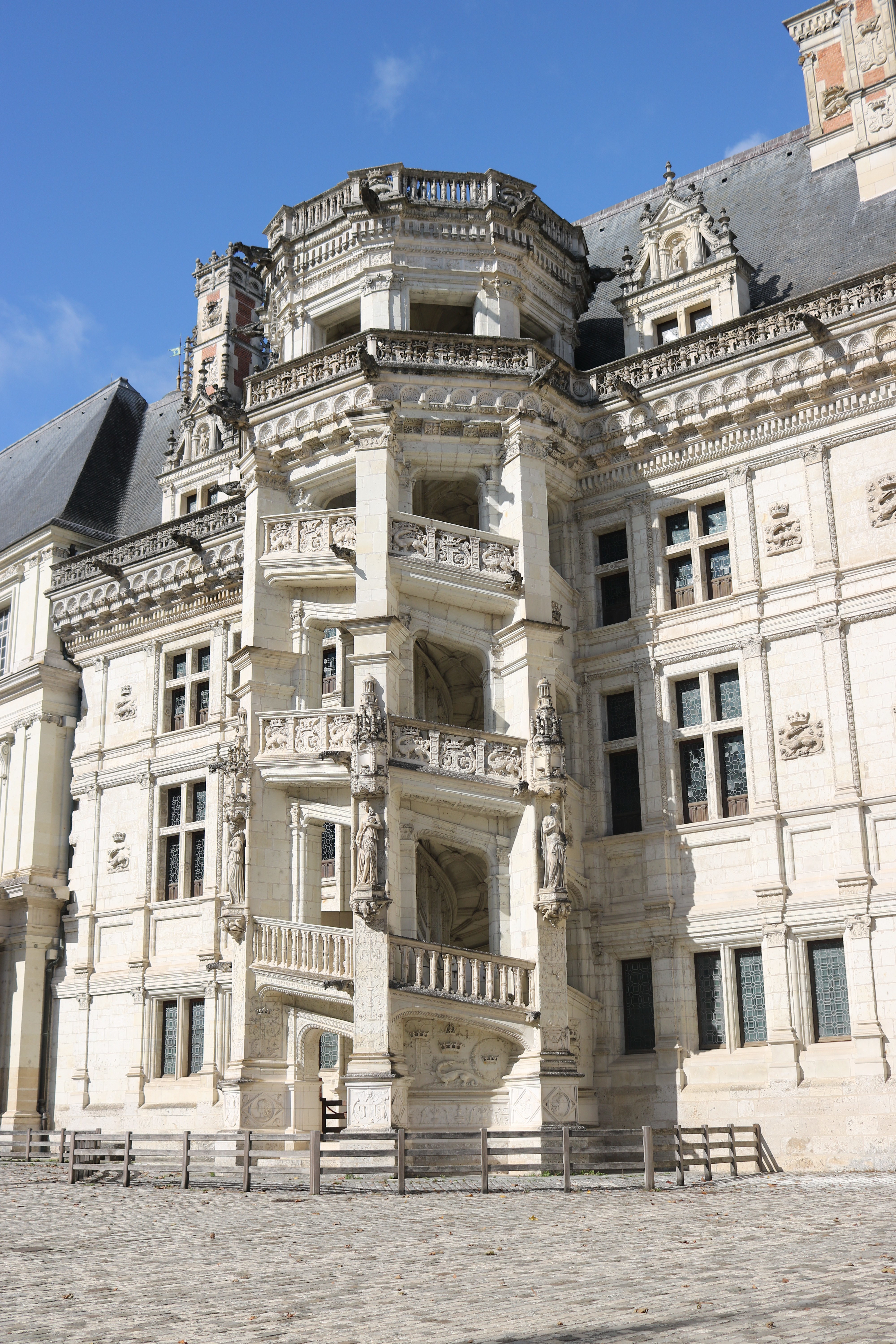 Over the next couple of weeks, Virtual Graphite & Grits will explore the Loire Valley in France. The Loire is the longest river in France and has been a center for great prosperity.
Making our way up through the Loire Valley, our next stop is the Royal Chateau de Blois, a magnet for monarchs. Home to seven kings and ten queens, the chateau has developed four major architectural stylings, a 13th-century Medieval fortress, the Louis XII gothic wing, the Francois I renaissance wing, and the Gaston of Orleans classical wing. A grand ceremonial spiral staircase faces the central court where onlookers would have taken a glimpse of the king as he walked between suites. Completing the courtyard, in 1634, architect Francois Mansart's classical wing is composed of a super-positioned order of Doric, Ionic, and Corinthian.
~The Process~
Reference images will be provided each week for the selected building. Sketch during the week or over the weekend.
Use any media or technique of your choice. Have fun and experiment. All are welcome to participate, especially children and students of any age.
Due to the Labor Day holiday please forward a JPG file of your sketch to [email protected] by Tuesday September 8 at noon and we will post to the ICAA Southeast Instagram account on Tuesday afternoon. Please include your Instagram handle in order to tag your sketch.
Post to your own Instagram account using #icaasoutheast #graphiteandgrits #connectingthroughsketching #lutyensarchitecture #lutyenstrust #lutyenstrustamerica