Graphite & Grits: Windsor Ruins, Port Gibson, Mississippi
Hosted by the Southeast Chapter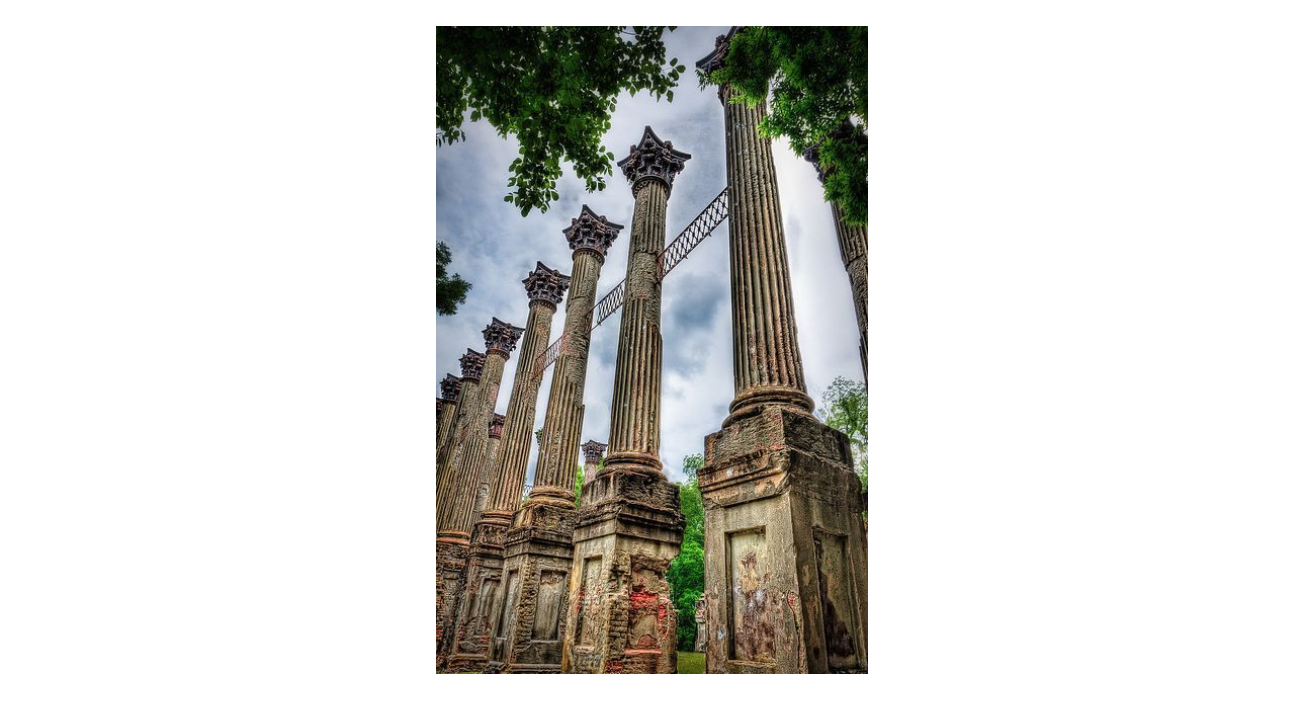 Week seven of the Graphite & Grits tour of the Southeast Chapter states returns to Mississippi and the enchanting and hauntingly beautiful Windsor Ruins.
Windsor Plantation was built by wealthy cotton planter Smith Coffee Daniell II and designed by Maryland architect David Schroder to be a raised Greek Revival style mansion. The 17,000 square foot plantation home was surrounded by twenty-nine 40 feet tall brick and plaster columns, wide verandas, interior bathrooms, school room, doctor's office, study, library, ebony-framed mirrors, and over 20 rooms with fireplaces and mantels made of Georgia and Tennessee marble. Completed in 1861, Daniell lived in the mansion for a few weeks before his untimely death. The house survived the Civil War only to burn to the ground on February 17, 1890.
Today, twenty-three of the fluted columns remain with cast iron Corinthian capitals, each weighing a half-ton. Ornate cast iron balustrades spanned the space between the columns with some fragments remaining.
~The Process~
Reference images will be provided each Wednesday for the selected building. Sketch during the week or over the weekend.
The subject building or buildings will be located in one of the Southeast Chapter states.
Use any media or technique of your choice. Have fun and experiment. All are welcome to participate, especially children and students of any age.
Forward a JPG file of your sketch to [email protected] by Monday noon following the sketch date and we will post to the ICAA Southeast Instagram account on Monday afternoon. Please include your Instagram handle in order to tag your sketch.
Post to your own Instagram account using #icaasoutheast #graphiteandgrits #connectingthroughsketching #classicalarchitecture
Reference Images
Ends Monday, May 17 at Noon
12:00 pm — 12:00 pm
Windsor Ruins
Windsor Ruins, Rodney Road, Port Gibson, MS, USA
Add to Calendar