ICAA New Classicists Watercolor Series: Coffee Wash & Beginning Techniques
Hosted by the Northern California Chapter's New Classicists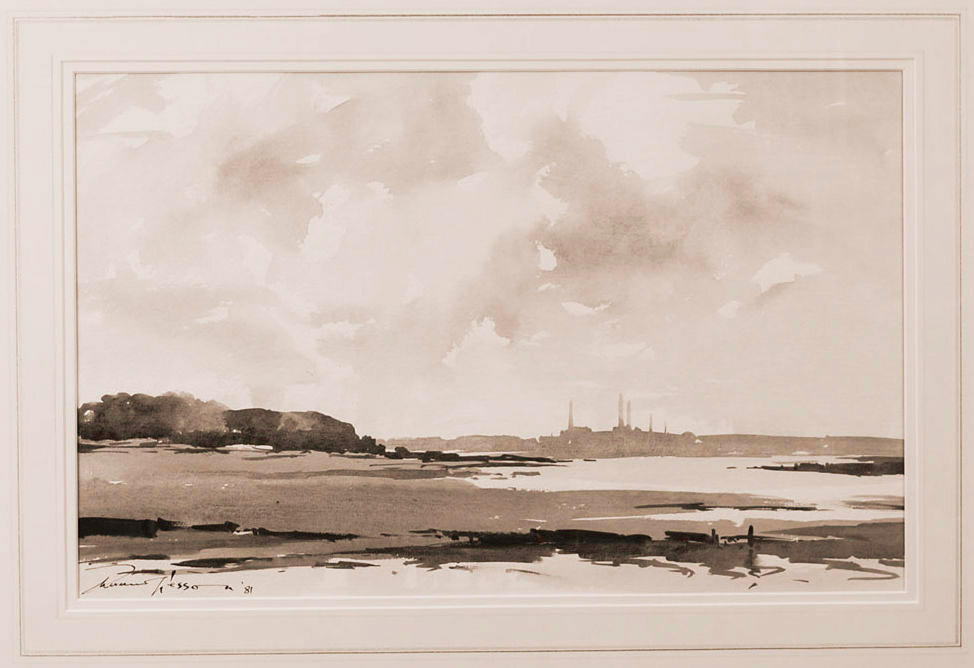 Watercolor is a wonderfully versatile and transportable medium that has been used by artists for centuries to capture everything from landscapes and cities, to still life and portraits.
This free three-part webinar series will introduce beginning techniques and tools that can be easily translated to studio and plein air work. Each tutorial will start with simple warm-up exercises, then transition to a reproduction of a master watercolor.
Session 1: Coffee Wash & Beginning Techniques
Wednesday, October 14, 2020
6:00pm to 7:30pm PST
LEARN MORE AND REGISTER
Session 2: Introduction to Color
Wednesday, November 11, 2020
6:00pm to 7:30pm PST

Session 3: Full Color
Wednesday, December 2, 2020
6:00pm to 7:30pm PST
Session 1 will be an introduction to watercolor brushes, paper, and graded washes. We will be using a coffee wash or single paint color to create a monochromatic landscape, which will emphasize an understanding of saturation and contrast.

Materials for Session 1:
-Round watercolor brush: Blick Art Supplies: Blick Academic Synthetic Golden Taklon Brush - Round, Size 12-18
-Watercolor paper or pad (apprx. 6" x 8" recommended): Blick Art Supplies: Fabriano Artistico Traditional White 5 X 7 Watercolor Block or Strathmore 400 Series Field Watercolor Sketch Book
-Very strong coffee or sepia watercolor: For coffee, at least three times stronger than you would usually brew it, or Blick Art Supplies for Winsor & Newton Cotman Watercolors Compact Set

-Clean water container

-Paper towel

CLICK HERE FOR PDF REFERENCE IMAGE: Thames Estuary by Edward Wesson
This series features guest instructor, Calla Chang. 2018 Julia Morgan Award winner for Student Portfolio, and graduate of the University of Notre Dame School of Architecture, Calla is a project manager and designer at Hart Howerton in San Francisco.
This series is hosted by an ICAA Chapter. Please check the Chapter website, or contact the Chapter directly, for the most up-to-date details including dates, times, and pricing.
Registration
ICAA Members & the General Public
Free with RSVP