ICAA RMC: Emerging Professionals Sketching Social
Hosted by the Rocky Mountain Chapter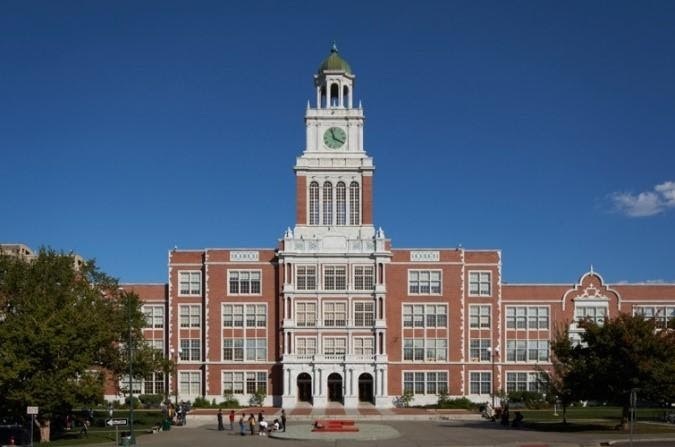 Join the ICAA RMC Emerging Professionals Social Sketching!
The ICAA RMC Emerging Professionals Group is tailored to those within the first 5 years of their career, regardless of age, or those emerging into new areas of their career. Our new EP Group is focused on creating a community to further expose individuals to the practice and appreciation of the classical tradition in architecture and the allied arts in our region. Through social events, lectures, studio tours and more we will create opportunities for emerging professionals to grow through continuing education and professional development within the ICAA network.
Gather: 5:00pm (at East High School & City Park Esplanade 1600 City Park Esplanade, Denver, CO 80206)
Lecture: 5:30pm
Sketching: 6:00pm
Depart: 7:30 pm
We will be following the latest social distancing guidelines as communicated by the City of Denver and the State of Colorado.
Free Event, Registration is Required
*Supply list will be sent to attendees upon registration*
In 1925, East High School was opened at its current location at 1600 City Park Esplanade. The school was built as part of a citywide effort to modernize and beautify public buildings, streets and parks called the "City Beautiful" campaign. The cost of construction was $1,470,000.
Architect George Hebard Williamson, a Denver native and an 1893 graduate of the "old" East High won national recognition for his design of the "new" East, which was considered a model for modern and efficient school facilities as well as an aesthetic contribution to the surrounding community.
The architectural style of the building is known as Jacobean. The style is associated with the early 17th century British halls of learning, as well as the American colonial period. The most famous example of this style is Philadelphia's Independence Hall, the site of the signing of the Declaration of Independence in 1776. The tower section of East is reminiscent of this important national monument.
The most visible feature of the East High building is its clock tower. At its highest point, the East Tower is 162 feet high and is visible from over a mile away. The massive four-story exterior of East High spans 417 feet at its front face. It is constructed of mottled red brick with light terra cotta decorative trim. Of note is the emphasis on extensive window placement, which were designed to provide maximum light to the students inside.
The third-floor library is decorated in original gray oak woodwork and capped with an illuminated Elizabethan ceiling. The historic Marco Polo mural was painted by artist Hugh Weller during the Great Depression of the 1930s, as part of federal New Deal public work programs. In early 1991, the East High building was declared an official Denver Historic Landmark by the Denver Landmark Commission.
This event is hosted by an ICAA Chapter. Please check the Chapter website or contact the Chapter directly, for the most up-to-date details including dates, times, and pricing.

Registration
ICAA Members, Students, & the General Public
Free with Registration
Thursday, July 16, 2020
5:00 - 7:30pm Mountain Daylight Time
East High School & City Park Esplanade
1600 City Park Esplanade, Denver, CO, USA
Add to Calendar